Instituto Bernabeu presents a study on the association between female patients' anti-Müllerian hormone levels and age based on their antral follicle count at the Spanish Fertility Society congress
June, 10th 2022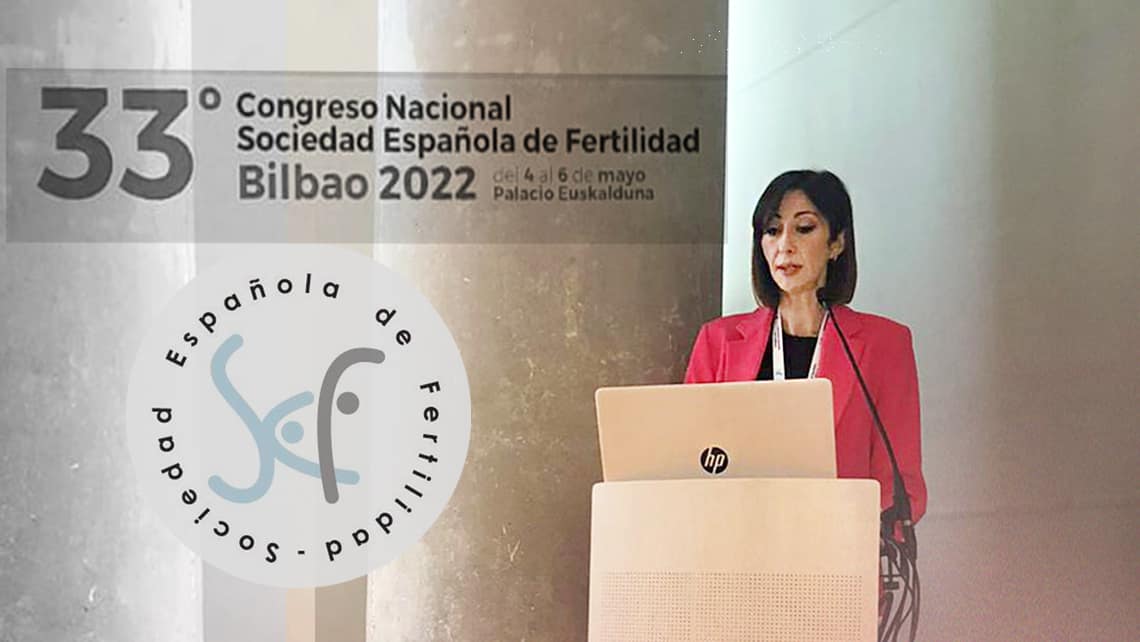 Age conditions a woman's chances of becoming a mother. However, there is no set pattern and each patient is different. This is why the experts at Instituto Bernabeu advise in favour of using a woman's antral follicle count and Anti-Müllerian hormone (AMH) level (a good predictor of ovarian response) to assess ovarian reserve and estimate how many oocytes she has at any given time.
The study, which was one of 18 pieces of research work presented by Instituto Bernebeu at the 33rd edition of the Spanish Fertility Society (SEF) congress, sought to understand if there is an association between age, anti-Müllerian hormone levels and the total number of oocytes obtained following IVF treatment in patients with the same antral follicle count.
The study analysed the medical treatment received by 316 women who turned to Instituto Bernabeu for cycles of in vitro fertilisation (IVF) or oocyte donation. An association between age, anti-Müllerian hormone levels and the number of oocytes retrieved was not observed in women whose ultrasound scan showed less than 10 antral follicles. However, an age-based relationship was observed in women with over 10 antral follicles. That is, the older the patient, the lower the anti-Müllerian hormone value and the total number of oocytes retrieved.
An additional objective of the study was to determine if it is possible to use the data obtained to develop a model for predicting the number of oocytes that can be retrieved based on the patient's age and estimated ovarian reserve.
The association between anti-Müllerian hormone (AMH) levels and a woman's age based on the patient's antral follicle count (AFC)
A. Fabregat, G. Solera, J.A. Ortiz, B. Lledó, R. Bernabeu