Instituto Bernabeu presents research at the Spanish Fertility Society into non-invasive embryo biopsies for chromosomal abnormality detection
June, 29th 2022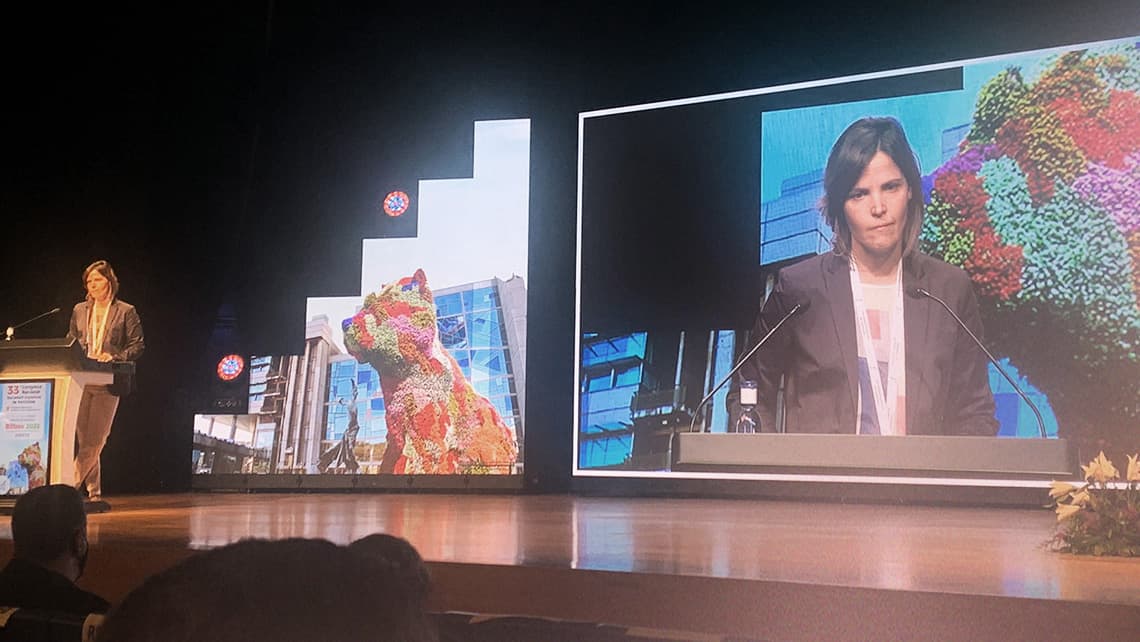 Instituto Bernabeu has presented ground-breaking research into non-invasive embryo biopsy techniques at the 33rd edition of the Spanish Fertility Society Congress (SEF). The research work is entitled 'The precision of non-invasive PGT-A (niPGT-A) using different genetic diagnosis techniques' and it evaluates two precise techniques for chromosome screening of the embryo using the innovative niPGT-A or non-invasive pre-implantation genetic test of aneuploidies.
The study assesses the robustness of different niPGT-A chromosome screening techniques. The Implantation Failure and Recurrent Pregnancy Loss Unit at Instituto Bernabeu takes a multi-disciplinary approach to the causes of unsuccessful pregnancies and spontaneous pregnancy loss and it is responsible for many in-house studies and research projects.
The research work has already been presented at other top-level scientific congresses such as ESHRE. It has been presented with the national EMB-ASEBIR 2021 award for best oral communication and has been included in international scientific publications.
The precision of non-invasive PGT-A (niPGT-A) using different genetic diagnosis techniques
A. Lledó; R. Morales, J. A. Ortiz; A. Rodríguez-Arnedo; J. Ten;  A. Bernabeu; J. Ll. Aparicio; R. Bernabeu