Instituto Bernabeu participates with two papers on bioethics at the Peruvian Fertility Society scientific meeting
August, 3rd 2023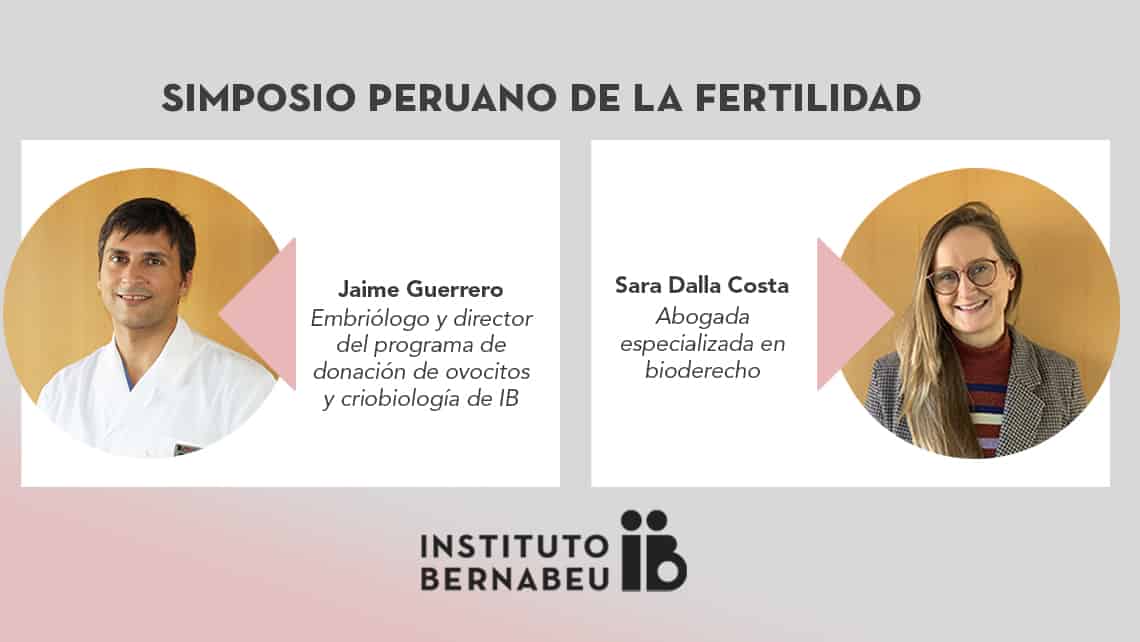 As part of its participation in the world's most important scientific meetings, Instituto Bernabeu has just been attending the meeting organised by the Peruvian Fertility Society held on August 1st, 2023.
Two of Instituto Bernabeu's specialists were present to address bioethical and legal aspects of assisted reproduction. This outstanding symposium was attended by the In Vitro Fertilisation laboratory and IB Donation Programme director, embryologist Jaime Guerrero; and Instituto Bernabeu in Venice Coordinator and lawyer specializing in bio-legal issues, Sara Dalla Costa.
They both have shared their experience from the Spanish legal approach on the situation of supernumerary embryos, i.e., those surplus embryos resulting from assisted reproduction cycles. And on the other hand, the European management of these not transferred embryos, with particular attention to the Italian situation.
The embryologist explains that this meeting "addressed in detail the problem in Spain of the accumulation in cryogenic banks of surplus embryos from assisted reproduction without a specific destination, from the patient's emotional, ethical and legal perspective". At the same time, Guerrero adds that "the need to search for solutions to improve this situation was laid on the table". In turn, IB Venice coordinator explained that the fact Italian legislation does not intervene "leads to specific problems (added costs for clinics, cryo-room space, obsolete cryopreservation protocols) without considering the psychological stress these couples suffer when they know their embryos are left in limbo", said the bio-law expert, who believes that "the only solution is to intervene with an organic law and harmonization at European level. It is important that patients are aware of the possibility to generate too many embryos so they make a conscious decision about the embryos' possible fate".