Instituto Bernabeu compares results after transferring fresh and frozen embryos in egg donation cycles which require a genetic test to detect chromosomal alterations
June, 22nd 2021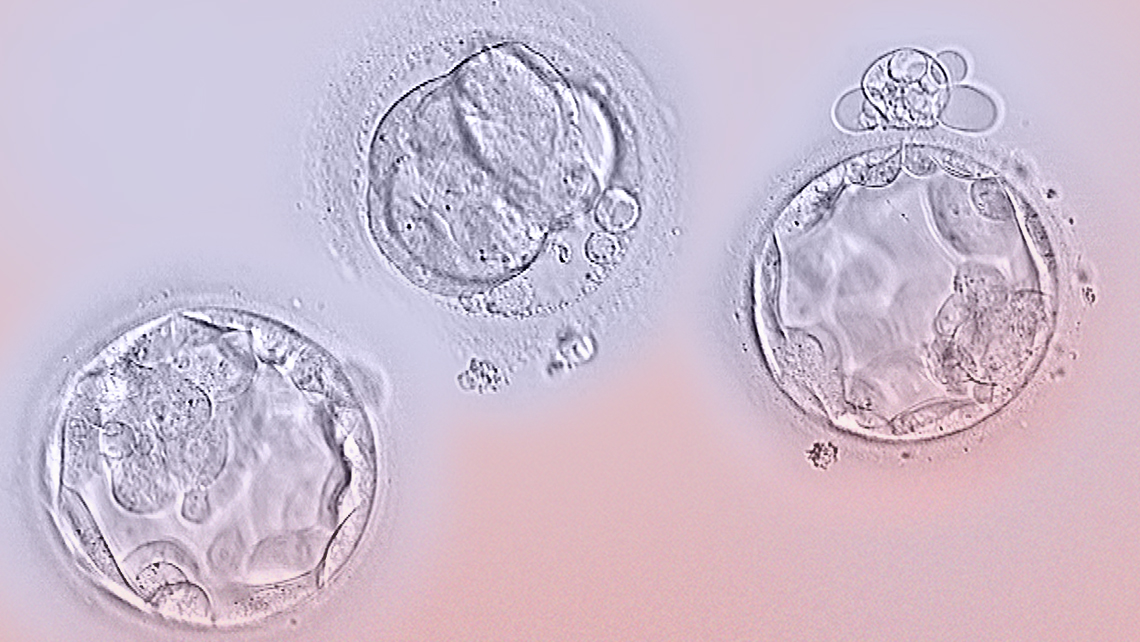 Instituto Bernabeu presents at the 37th edition of the European Society for Human Reproduction and Embryology (ESHRE) congress an investigation under the title Fresh vs frozen PGT-A cycles in donor oocyte recipients. The work takes into account the finding of a recent study that reveals that, among recipients of donor eggs, fresh embryos were associated with better clinical outcomes compared to frozen embryos. A finding that contrasts with the data on the use of eggs from the patient herself. Instituto Bernabeu research warns that, in this case, the quality of the embryo in the transfer can generate an important confounding factor, so exploring the result in those recipients that receive only euploid (chromosomally normal) embryos can give significant information.
Instituto Bernabeu's research has analyzed the results of more than three hundred in vitro fertilization cycles (IVF) in which the preimplantation genetic test has been performed to detect aneuploidies (PGT-A) in the embryo. The study was conducted in patients using donor eggs with fresh embryo transfer. And the data were compared with the results in patients where a frozen embryo was transferred. Scientists have concluded that when PGT-A testing of the embryo is considered to be necessary, cryopreservation could have an adverse impact on IVF results.
The researchers caution that future studies exploring embryo transfer in natural versus artificial cycles are needed to further isolate the impact of vitrification and the uterine environment on IVF outcomes.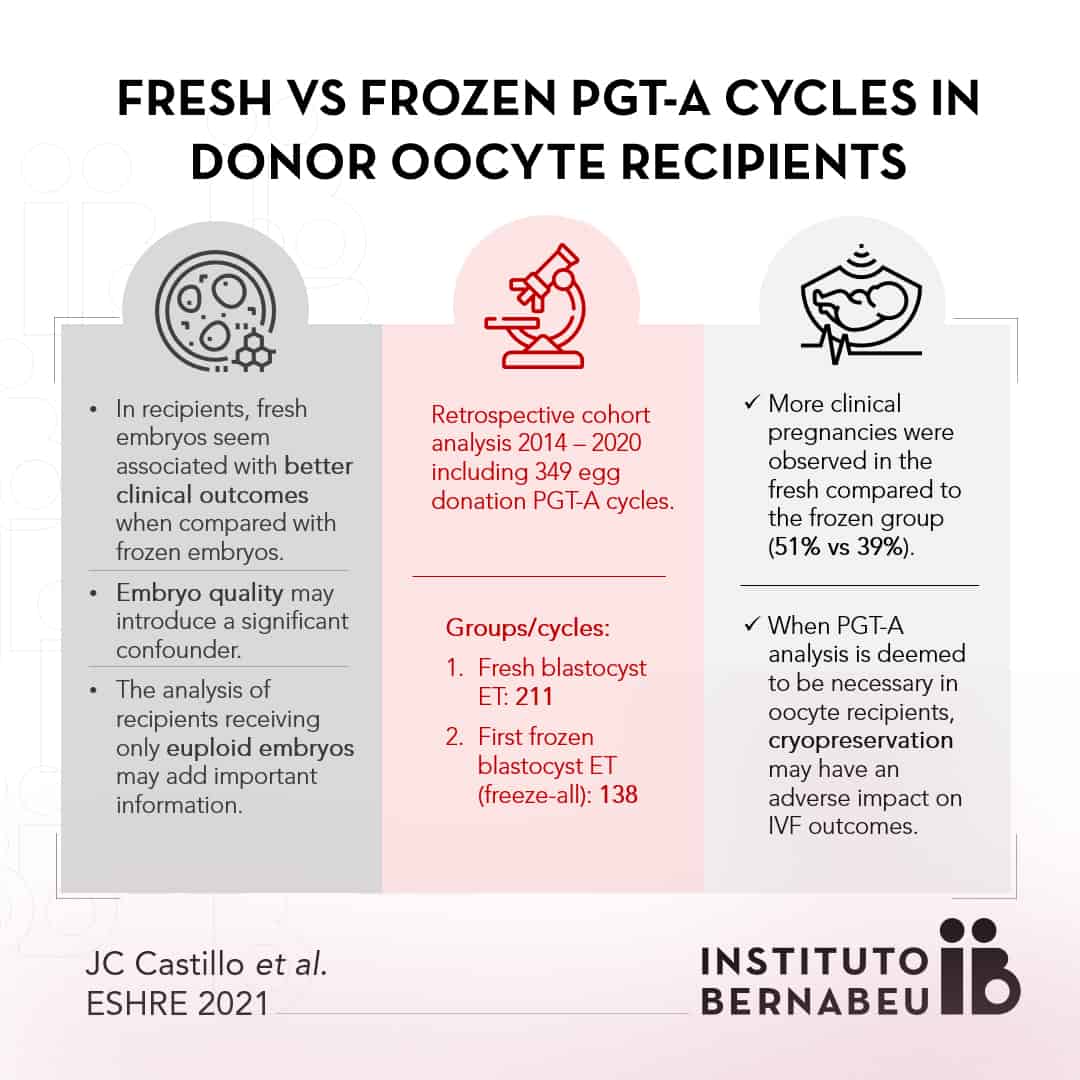 Fresh vs frozen PGT-A cycles in donor oocyte recipients
JC. Castillo, J. Guerrero, J. Ten, M. Martínez, J. Ll. Aparicio, A. Bernabeu, R. Bernabeu