Instituto Bernabeu at the 2023 ASEBIR Congress
November, 20th 2023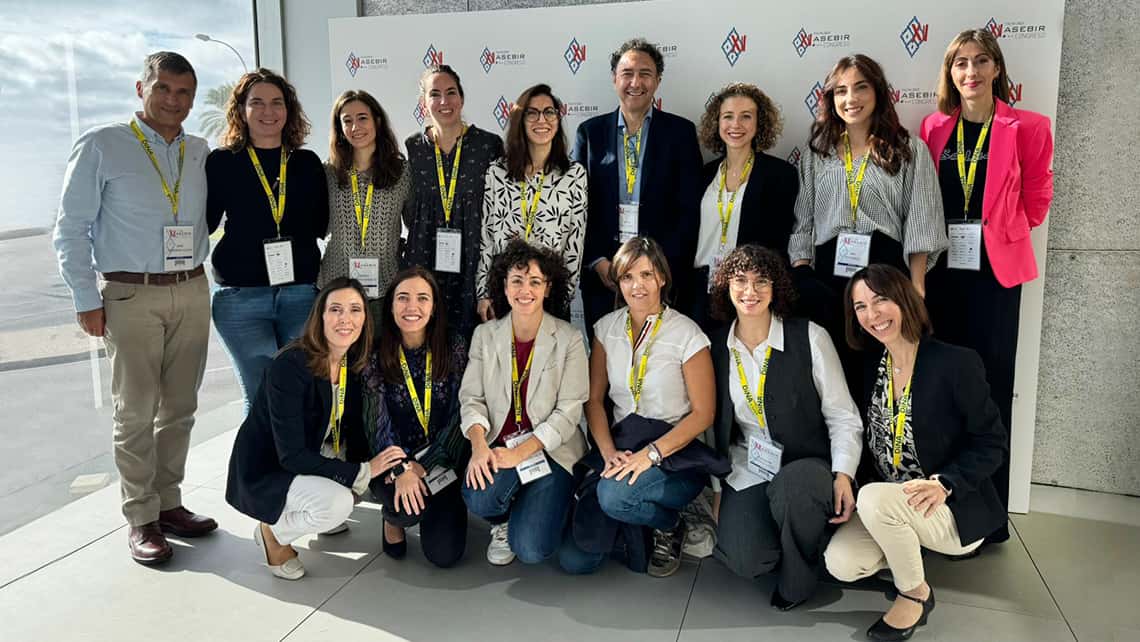 A total of 16 research projects from Instituto Bernabeu's IVF and molecular genetics laboratories took part in the Association for the Study of Reproductive Biology Congress 12th edition. The project of a sperm selection plate by Dr Jorge Ten and a poster by Dr Belén Lledó have both received awards in this edition.
Instituto Bernabeu has been present once again at the Association for the Study of Reproductive Biology (ASEBIR) Congress with the participation of the team of scientists from the In Vitro Fertilisation (IVF) and Molecular Genetics (Biotech) laboratories in 5 oral presentations and 11 poster presentations.
During the congress, Dr Jorge Ten, director the embryology laboratory director of the Instituto Bernabeu Group, received the Innovation Award for the research project that has developed an innovative selection plate using the patient's own granulosa cells to find the highest quality spermatozoa and, therefore, increasing success rates in In Vitro Fertilisation processes.
In addition, Dr Belén Lledó, scientific director of Instituto Bernabeu Biotech, won the Best Poster award for her study entitled "Reporting chromosomal mosaicism reduces the diagnostic accuracy of preimplantation genetic testing: results from the extended in vitro culture of 230 human embryos".
In turn, Dr Lledó has presented in this edition her study on the reliability of non-invasive preimplantation genetic diagnosis (niPGT-A). This study won the prize for the best oral communication at the 2021 ASEBIR Congress edition.
The event, which took place from 15 to 17 November, 2023 at Palma's Convention Centre, brought together reproductive medicine professionals from all over the world.