IB's Embryology director talks about innovation in artificial intelligence at the fertility conferences organized by Fertipharm.
July, 17th 2023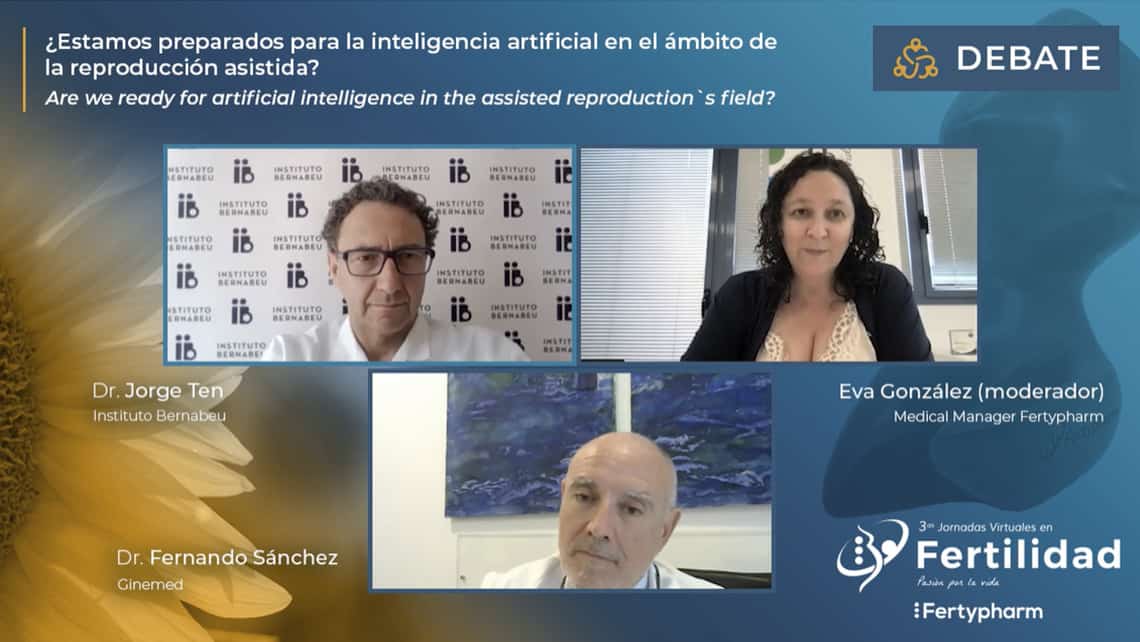 The intense research activity and participation in conferences and courses never stops at Instituto Bernabeu. After the success in the recent ESHRE congress, the most important European meeting in Europe, Instituto Bernabeu continues this summer to participate in scientific forums which brings together experts in the field of assisted reproduction to address new developments in treatments and offer innovative solutions to their patients.
The Embryology Unit director and member of the AI Unit applied to Reproductive Medicine at Instituto Bernabeu, Dr Jorge Ten, has participated in the third Fertipharm Fertility Conference in which, under the title "Innovation in fertility", the latest advances in reproductive medicine will be discussed with renowned experts.
The conference, held on July 11 and 12, will be attended by about thirty experts and leading professionals in the national and international reproductive medicine sector. The aim is to address the most recent improvements in assisted reproduction. The specialists will share the solutions being offered to couples and single mothers facing infertility and how specialised centres are responding.
One of the main debates at this meeting revolves around artificial intelligence applications, a field in which Instituto Bernabeu is actively working and which has led to the recent creation of the First International AI Unit applied to reproductive medicine.
During the debate entitled: "Are we ready for artificial intelligence in the field of reproductive medicine?", moderated by Fertipharm's Medical Manager, Eva González, the Embryology Unit Director will address the need to clinically validate the AI solutions made available to professionals. According to Dr Ten, "AI is here to stay and help improve the patient's treatments personalisation".
Dr Ten has led and presented as an oral presentation at the recent ESHRE congress the conclusions of a novel research. This is the first study in the world where an AI-based embryo selection algorithm has been integrated and validated in Geri time-lapse incubators. The expert concludes that AI integrated in time-lapse incubation system becomes an important tool to help embryologists to select the embryo with the highest potential to give birth to a healthy baby after IVF treatment.