Becoming a mother thanks to science
May, 16th 2023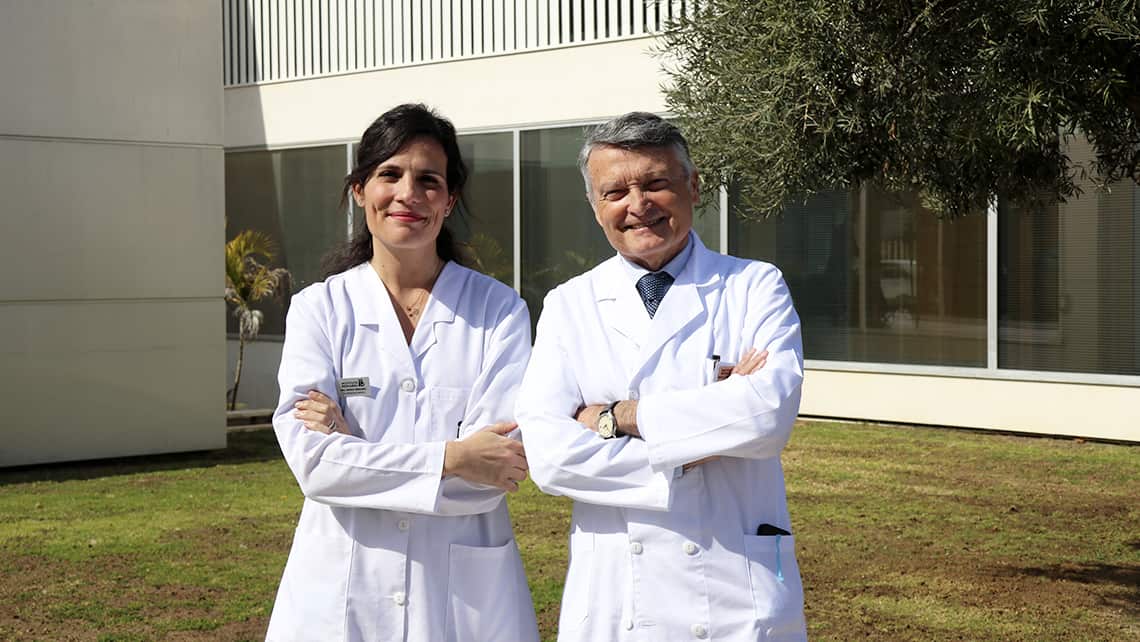 Instituto Bernabeu's scientific advances in achieving pregnancy are highlighted at the European Society of Human Reproduction and Embryology (ESRHE) International Congress, the most important in the world.
Being a mother in the 21st century brings unique challenges and opportunities. From choosing the right time for a woman or couple, to the possibility of accessing innovative treatments, which were not available a few years ago. Given the significant impact of fertility in the world, where according to the World Health Organization (WHO), one in six people will have difficulty in having children, science is increasingly becoming the ally we need to achieve a pregnancy that does not come naturally.
Today, thanks to science, Maria is a mother, despite having suffered from breast cancer. Lola, who started looking for a baby at the age of 38 without success, has finally achieved it thanks to a specialized low ovarian reserve treatment. And Felipe and Sandra, who were able to welcome their baby free of a serious hereditary disease.
"The revolution we have experienced in Reproductive Medicine enabled us to offer solutions to increasingly complex situations. Looking back, I would love to go back to cases of patients' treatment who did not achieve their desired pregnancy in the 80's and we would have been able to make it possible with today's means", says Dr Rafael Bernabeu, medical director of Instituto Bernabeu.
Since his beginnings as a professional, more than 4 decades ago, Dr Bernabeu has understood research and teaching as an inseparable part of medical care for his patients.
Recently, the research work of Instituto Bernabeu scientists' team, led by doctors Rafael and Andrea Bernabeu, has been highlighted and selected to be present at the next ESRHE (European Society Human Reproduction and Embryology) Congress, which will be held from June 25th to 28th in Copenhagen (Denmark), and which is considered to be the world's most important one in human reproductive medicine and embryology. The success of this edition is the result of a real commitment to research and science by the Alicante-based Group of clinics, which has always been exclusively run by doctors.
12 International impact studies
Year after year, the International scientific community acknowledges the clinic's research work, and its professionals are present in the world's most important scientific forums. On this occasion, 6 of the 12 studies sent and which the ESHRE Scientific Committee has chosen as presentations stand out including studies related to Artificial Intelligence, implantation failure and genetic alterations in sperm and embryos.
The scientists' work yields very relevant conclusions for patients, such as which embryo will have the best success chances; which are the most suitable treatments when there is implantation failure; personalization of clinical approach; time reduction in the diagnosis of patients with low ovarian response or how certain genetic alterations in the sperm, eggs or the embryo itself will affect the future baby.
AI applied to reproductive medicine
Clinical application of technological solutions based in Artificial Intelligence is an area of knowledge and research that Instituto Bernabeu started years ago. Different studies and publications in specialised journals endorse the meticulous work of validation and scientific research that the Instituto Bernabeu team has carried out with the aim of gaining a better understanding of the three fundamental patients in a fertility treatment: the woman, the man and the embryo. On this occasion, new research on AI has once again been selected as outstanding studies for the scientific community.
"We are confident that AI has open a long path ahead of us as medical professionals. Without a doubt, our team is ready to take on the challenges that are coming and to offer its best to every patient. The combination of our medical expertise with scientifically proven technological solutions is resulting in tangible improvements for those who undergo a fertility treatment" highlights Dr Andrea Bernabeu, medical codirector of Instituto Bernabeu Group.
Press coverage