According to a study by Instituto Bernabeu, embryo aneuploidies in chromosomal segments are more frequent in young women
August, 1st 2018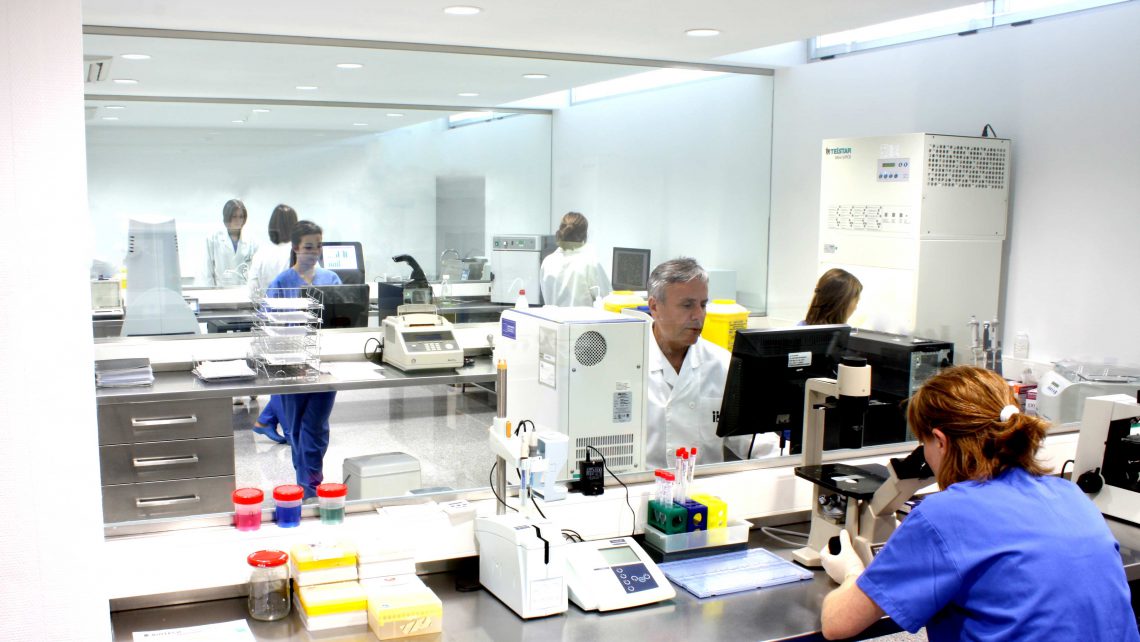 A study performed in the molecular biology and genetics laboratory at Instituto Bernabeu, IB Biotech, and submitted to the Spanish Fertility Society (SEF) congress has concluded that there is an increased risk of embryo abnormalities in chromosomal segments in young women.
The research work led by molecular biologist José Antonio Ortiz points out that it is possible to detect chromosomal abnormalities or embryo aneuploidies using the CCS (comprehensive chromosome screening) technique and that the precision of this procedure also makes locating abnormalities that affect just a single chromosomal segment possible. Thirty-nine percent of the embryos analysed had chromosome abnormalities and, of those, 14.6% were carriers of abnormalities in chromosomal segments.
The analysis performed by Biotech determined that the mother's age is a possible factor linked to segmental aneuploidies and that there is a greater risk of abnormalities of this kind in segments of the chromosome.
Las aneuploidias embrionarias que afectan a segmentos cromosómicos son más frecuentes en mujeres jóvenes. Ortiz Salcedo, JA.; Morales Sabater, R.; Lledó Bosch, B.; Turienzo Díez, A.; Ten Morro, J.;  Bernabeu García, A.; Ll. Aparicio Aparicio, J.; Bernabeu Pérez, R. Comunicación oral.