A research presented by Instituto Bernabeu at ESHRE 2021 studies the immune system effect on ovarian function and implantation in assisted reproduction
August, 4th 2021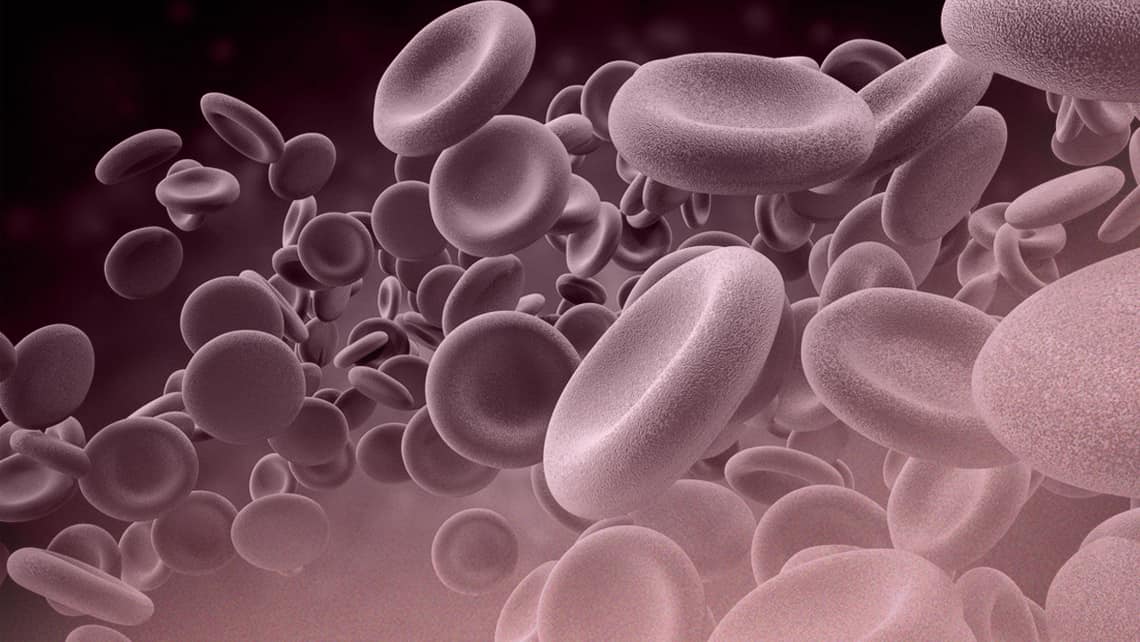 Instituto Bernabeu has presented an investigation about the immune system effect on ovarian function and implantation in assisted reproduction at the 37th Annual Meeting of the European Society of Human Reproduction and Embryology (ESHRE).
Although it seems to be some evidence about the possible effect of the immune system on ovarian function and implantation, the role it plays in ART remains unknown. Our aim was to investigate the association between serum cytokine levels and ovarian reserve and response. For this, 149 patients were included in a retrospective study between February 2016 and December 2020. Serum cytokines IL-2, IL-4, IL- 6, IL-8, IL-10, VEGF, IFNγ, TNFα, IL-1α, IL-1β, MCP-1 and EGF were measured previously to the ovarian stimulation cycle.
We found that the ratio IL-6/IL-10 is higher in patients with low ovarian response. Also, patients with a ratio value above 0.9 are 3 times more at risk of having a low response to ovarian stimulation. In addition, performing hierarchical cluster analysis, we observed that the antral follicle count, the total oocytes recovered and the MII recovered are grouped with the cytokines IL-2, IL-4, IL-6, IL-10, IL-1α, IL-1B, IFNγ and TNFα.
The ratio IL-6/IL-10 could be used as a biomarker to predict the ovarian response and provide real expectations regarding the success of IVF cycle. The action of IL-6 could be reduced by blocking its receptor using humanized monoclonal antibodies as Tocilizumab.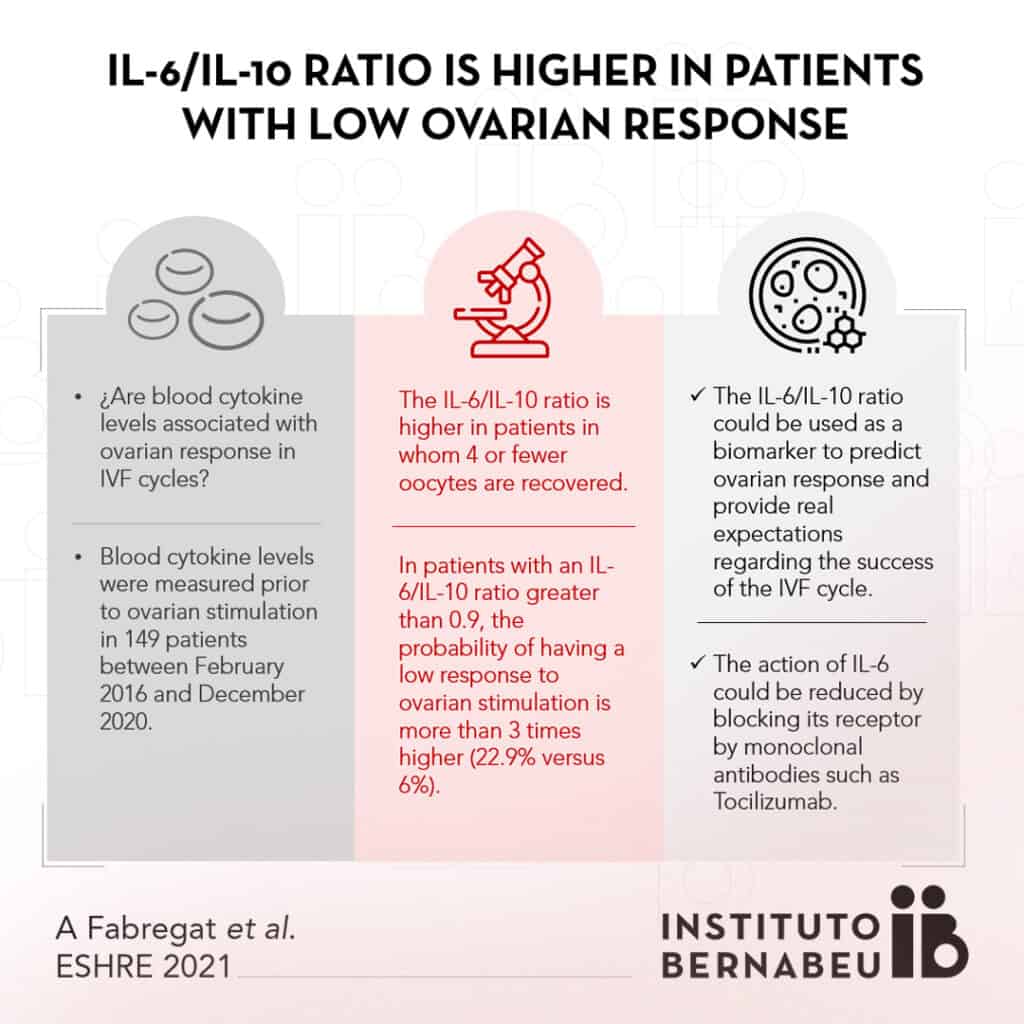 IL-6/IL-10 ratio as predictor of poor ovarian response in women undergoing in-vitro fertilization.
A. Fabregat, M. Hortal, B. Lledó, J.A. Ortiz, B. Moliner, A. Bernabeu, J. Ll. Aparicio, R. Bernabeu.