1st INTERNATIONAL ANNUAL CONFERENCE ON NEW ADVANCES IN ASSISTED REPRODUCTION TECHNIQUES, organised by the Instituto Bernabeu
November, 2nd 2011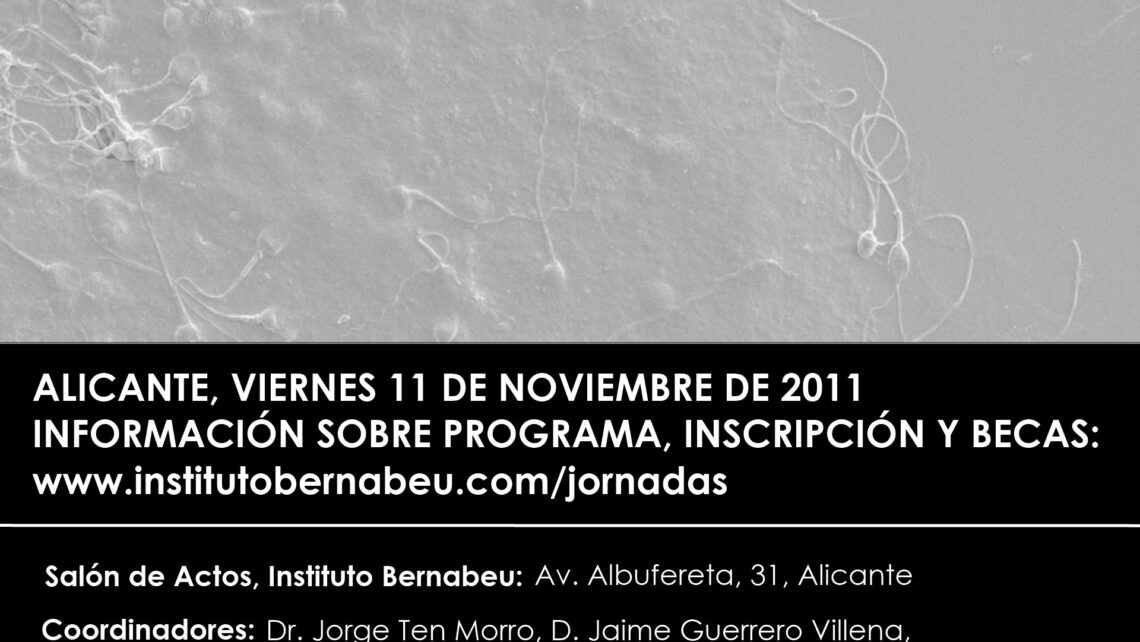 The IB Department of Human Reproductive Biology has organised a conference in the auditorium of the Instituto's headquarters in Alicante to bring the latest advances in assisted reproduction to andrologists, biologists, embryologists, reproductive medicine specialists, and gynaecologists.
The meeting brings together important national and international specialists who will speak on leading specialties such as New techniques for sperm selection in the IVF laboratory, Neuro-receptors in human sperm and the clinical implications, Molecular markers & oocyte quality, Embryo selection using metabolomics, Embryo culture at low oxygen concentrations, New protocols for the detection of chromosomal and genetic abnormalities at the embryonic stage, Cryobiology applied to the IVF laboratory, among other topics.
For the full schedule please go to www.institutobernabeu.com/jornadas, or you can register by telephone on +44 965 154 000 or via our website www.institutobernabeu.com/inscripcioncursos.
The event is sponsored by COOK MEDICAL, BIOCARE and the EMB group under the auspices of ANACER, ASEBIR, ASESA, and the BIOTECHNOLOGY DEPARTMENT of the University of Alicante, SEF and SEGO
Thanks everyone for your interest, we'd like to let you know that we have reached full capacity.