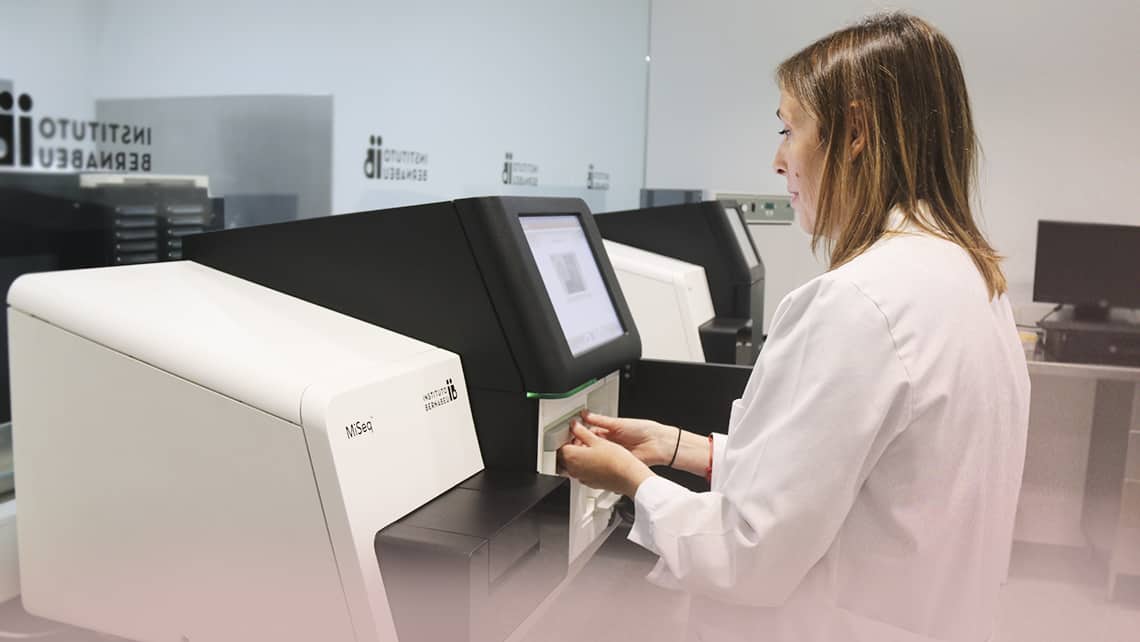 Next-generation sequencing (NGS) panels and recurrent pregnancy loss
Pregnancy loss is an important issue in the field of reproductive healthcare. It is generally a rather traumatic experience for women and/or their partners, and can even have a significant psychological impact.
The incidence rate of spontaneous abortions in the general population is currently estimated at around 15%.
The mother's age is certainly an important risk factor because there is a discernible relationship between a woman's age and her ovarian reserve and the genetic quality of her ova.
What exactly is recurrent pregnancy loss?
When a woman experiences two or more pregnancy losses before week 20 of gestation, we can say this is recurrent or repeat pregnancy loss.
What are the main causes of recurrent pregnancy loss?
There are many different causes. Some of the most common are:
immunological abnormalities, such as antiphospholipid syndrome or APS
issues in uterine anatomy, such as a septate or unicornuate uterus
endocrine issues (diabetes)
coagulation causes
endometriosis.
However, it has been described that in 50% of cases, chromosome abnormalities in the embryo are the reason for spontaneous abortion. One-off genetic abnormalities in the genes that play a role in embryo development could also have a relevant clinical impact. In addition to this, in an elevated percentage of patients, there is no known origin of the recurrent pregnancy losses they experience. Consequently, coming up with a diagnosis is a challenge and pathologies of this kind are also observed following assisted reproduction treatment.
What can next generation sequencing (NGS) do for recurrent pregnancy losses?
Development of new techniques such as next generation sequencing (NGS) enables us to perform quick and inexpensive genetic studies that analyse a significant number of the genes involved in a range of pathologies. It is the reason why Instituto Bernabeu has developed a new panel of 69 of the genes that have been shown to have a link to pregnancy loss. It is called the NGS RPL PANEL and includes genes associated with embryo development, such as cell organisation and structure or chromatin transcription, among others.
Studies of this kind give us the opportunity to determine whether or not the cause of a reproduction issue is a genetic abnormality. It also means we can give patients a diagnosis, plus the opportunity to obtain a prognosis and customise treatment so that they can achieve a successful pregnancy.
Dr Eva García (collegiate number 02953-CV), biologist at Instituto Bernabeu Biotech