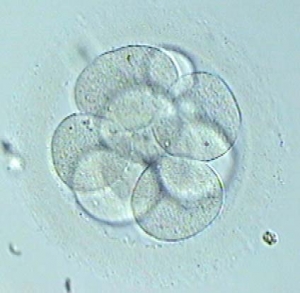 Stregth position in the congress of the British fertility society
The British Fertility Society (BSF) Annual Congress, one of Europe's leading fertility and assisted reproduction events, was held on 7th and 8th January in Newcastle (UK). Its scientific committee accepted a total of 11 pieces of research work prepared by Instituto Bernabeu (Alicante) as part of the group's main lines of R&D. These include poor ovarian response – a pathology which is largely associated with attempts to fall pregnant later on in life –  embryo implantation failure and the impact of genetics on reproduction issues.
Instituto Bernabeu is one of Europe's most active centres in terms of scientific research. This stems from its commitment to always provide patients with personalised treatment using the best available means. This philosophy means that its doctors combine their healthcare work with research.
Reproductive medicine is one of the branches of gynaecology which is is progressing the most thanks to the work being carried out by a small number of centres with a powerful R&D base. In 2015, Instituto Bernabeu was one of them and did its bit to promote research through 10 pieces of work presented in ESHRE, the leading worldwide congress for experts in the field of reproductive medicine, 11 lines of R&D work presented in ASEBIR (the national society of reproductive biology's biennial meeting). Additionally, 6 lines of research were accepted by the scientific committee of the last edition of the BFS congress, amongst others.
This progress showcases one of the central values upheld by the group from Alicante: to always be at the forefront in R&D with the aim of practising medicine in such a way that it complies with the strictest of quality standards carried out by experts who have been trained in the latest techniques with the latest technology. This has undoubtedly been key in securing the trust placed in the institution by over 60,000 patients treated over more than 30 years.