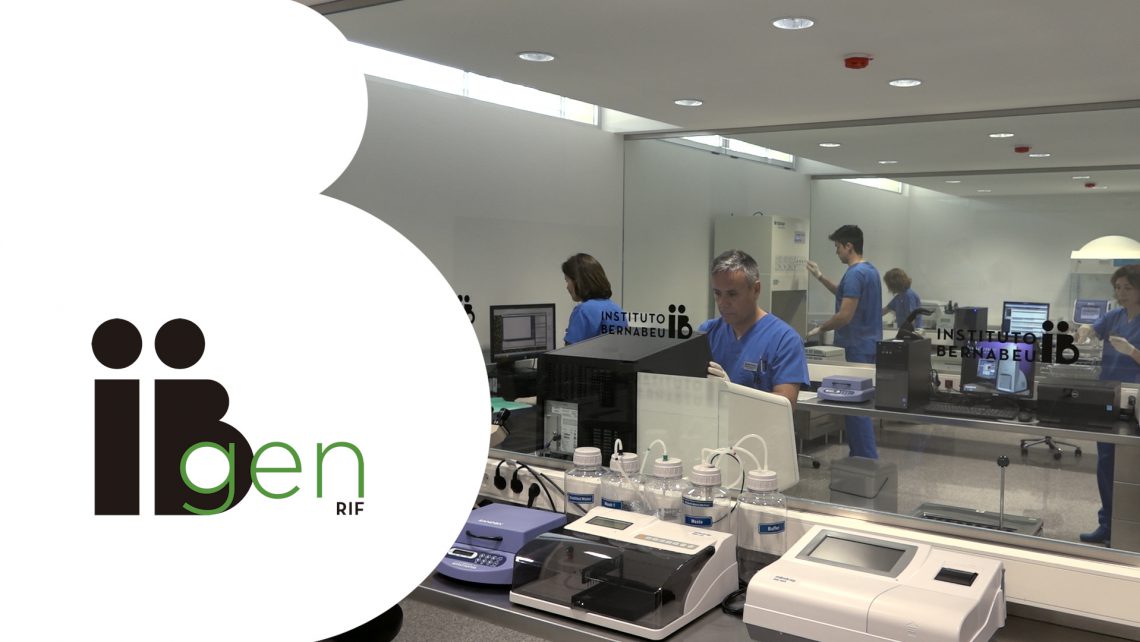 IBgen RIF: genetic test for embryo implantation failure
IBgen RIF analyses the variants in genes associated with thrombotic risk, immunological factors and endometrial receptivity and it improves patient prognosis
[yframe url='https://www.youtube.com/watch?v=4E0eoUWVUzo&feature=emb_title']
This achievement emanates from over four years of intense research work. IBGen RIF, a new test that has been developed by Instituto Bernabeu, highlights the causes of implantation failure and recurrent pregnancy loss when the underlying reasons for the issue are genetic. Both issues are two of the most common reasons for infertility and they are cause for much frustration amongst patients who do not understand why they have had recurrent pregnancy losses or why their embryo does not implant following in vitro fertilisation (IVF).
IBGen RIF is the result of intense work carried out in Instituto Bernabeu's genetics laboratory over the last four years. The work has highlighted the issues that gynaecologists from Instituto Bernabeu come across in the clinic's dedicated treatment unit. In other words, why the embryo fails to implant or why pregnancies end in pregnancy loss after just a short period of time. The researchers have developed the IBGen RIF test which analyses if there is a genetic reason for reproduction issues in women who experience implantation failure or recurrent pregnancy loss.
In order to obtain this information, the genetics laboratory analyses the variants in genes associated with implantation failure and recurrent pregnancy loss. They include the genes that are linked to thrombotic risk (prothrombin, factor V Leiden and MTFHR), immunology factors (IL-11 and APOE) and factors that modulate endometrial receptivity (p53 and VEGF).
In 50% of cases, the origin lies in chromosomal, anatomical, endocrine and autoimmune causes. In the remainder of cases, the reasons for recurrent pregnancy loss or unsuccessful embryo implantation in the mother's uterus are still a mystery.
This personalised test has a number of advantages including avoiding administering unnecessary medication. It can also give each patient a better prognosis. In addition, the only biological matter that the geneticists at Instituto Bernabeu need in order to perform the IBGen RIF test is a simple blood or saliva sample.
The importance of the progress that the reproductive medicine clinic has made was reflected in the world's leading specialist journal, 'Human Fertility'. In its October 2018 edition, the journal published the research behind the discovery made by Instituto Bernabeu scientists about the genes involved in implantation failure and recurrent pregnancy loss.