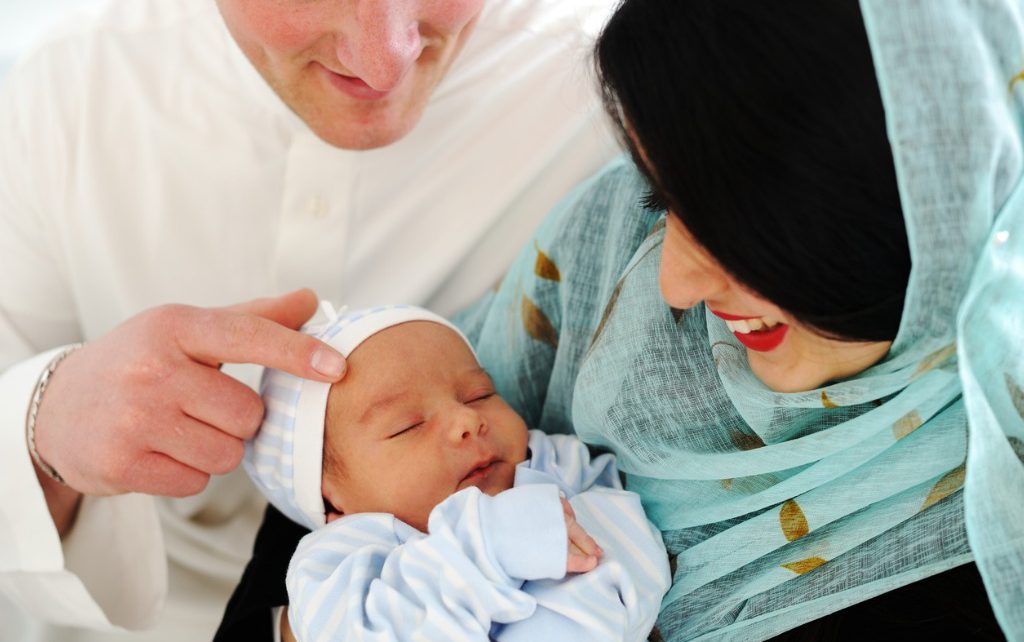 Assisted Reproduction in Islam
Up until the past decade, assisted reproduction in the Muslim world has been a taboo topic. Answers could not be found in the Quran, and believers were unsure.
Over the years, the great experts of Islam have been solving various doubts about assisted reproduction techniques. These precepts have been included in the set of laws of Islam or what the Arab community calls "shariya islamia".
Upon consulting with various Islamic experts in the field, we can share the following information:
The Islamic position regarding the main techniques of assisted reproduction
ARTIFICIAL INSEMINATION WITH PARTNER SPERM
Insemination is used when pregnancy is not achieved spontaneously, or when sperm quality is low or presents a low concentration.
In order to carry it out a sperm simple is needed: the simple is obtained through masturbation, then concentrated and capacitated in a lab. Afterwards, the gynecologist, working in the ovulation window, introduces the sample into the uterine cavity. According to Islamic law, there are not ethical or religious problems in carrying out an insemination with partner sperm, as long as it is done between a married couple.
What is not accepted is masturbation, but it may be done by the wife.
ARTIFICIAL INSEMINATION WITH DONOR SPERM
Artificial Insemination with donor sperm is used when the sperm of the partner is not sufficient for reproduction. This remains expressely forbidden under Islamic law. It is against "sharia islamiya" because the male gamete does not come from the father.
IN VITRO FERTILIZATION (IVF)
When both gametes are suitable for fertilization, but a natural pregnancy is not achieved, IVF is allowed as long as the egg and sperm come from both parents. The ICSI technique is also permitted.
Past these 3 general points, there are different doubts that may arise:

Ethic answers according to Islam regarding aspects surrounding assisted reproduction
CAN I FREEZE MY EGGS?
Gamete freezing is done in the biology lab. Once vitrified, they are stored in nitrogen inside the egg bank.
There is no Islamic law prohibiting such a procedure, as long as it is done for a compelling reason. This is an opportunity for patients with cancer to preserve eggs prior to radiation or chemotherapy treatment, since the treatment process could compromise their future fertility.
CAN SPERM BE FROZEN FOR FUTURE USE?
Sperm freezing, like egg freezing, is also accepted in Islam, as long as the reason is justified.  
CAN I DONATE SPERM, EGGS OR EMBRYOS TO COUPLES WHO CANNOT CONCEIVE NATURALLY?
Islam does not allow donating gametes to other people (embryo adoption). You can donate for scientific research purposes.
CAN I USE THE FROZEN EMBRYO I HAVE FROM A DECEASED PARTNER?
It is also legal to transfer an embryo to a patient whose partner has died or who is divorced, as long as the woman has not remarried.
IF I HAVE OBTAINED SEVERAL EMBRYOS FROM MY TREATMENT, CAN I CHOOSE THE MOST SUITABLE ONE? WHAT ABOUT THE DESTRUCTION OF THOSE THAT ARE NOT TRANSFERRED?
The selection of embryos with better evolution is allowed, provided that the rest of the embryos not transferred are not donated to other patients. Abortion is prohibited in Islam, but abnormal embryos or embryos that have not been transferred to the womb are allowed to be discarded as they are not yet considered a fetus.
IS PGT-A ALLOWED ON EMBRYOS (ALSO CALLED PGD, PREIMPLANTATION GENETIC DIAGNOSIS)?
The biopsy and and genetic analysis of embryos (PGD) is permitted, in order to know if they are carriers of monogenic diseases or for the study of aneuploidies.
IS EMBRYO ADOPTION ALLOWED?
Embryos can not be adopted as they come from donor gametes or other patients.
CAN FERTILITY FERTILITY TREATMENT BE FINANCED?
In Islam, financing is allowed, as long as there is no interest paid to a bank.

General Islamic guidelines regarding reproductive medicine
Assisted reproduction is allowed, provided it is carried out within a marriage, since its main objective is the procreation of offspring.
Islam does not accept treatments for single mothers, lesbian or homosexual parenthood.
It does not allow the use of donor sperm. The sperm must always be that of the husband, otherwise it is seen as a serious offense, comparable to adultery, and treated as such in the Islamic world.
Muslim patients should preferably be seen by a female gynecologist, whenever possible.
INSTITUTO BERNABEU: INDIVIDUALIZATION AND PERSONALIZATION OF EVERY TREATMENT
Following our philosophy of reproductive medicine, each patient who entrusts Instituto Bernabeu with the treatment of their fertility problem receives completely individualized and respectful care according to their religious beliefs or particular needs. Ourteam has extensive experience in the reproductive treatment of Muslim patients, as well as Arabic-speaking staff for proper care and communication.