Única Bernabeu: the pregnancy and childbirth or money back guarantee
The first ever money-back all-inclusive European guaranteed pregnancy programme that covers birth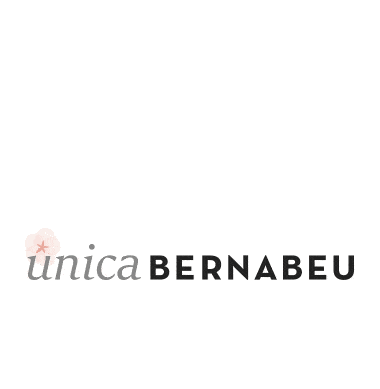 ÚNICA: unique in experience. In 2014, we led the way when we revolutionised the world of assisted reproduction treatment by launching our 100% PREGNANCY GUARANTEE. The trajectory of the programme over the last few years, in addition to the customised treatment we have provided since 1985, mean that we can offer the most comprehensive commitment possible.
ÚNICA: unique in innovation. Since we are always working to design and include R&D&I projects in our fertility and genetics, poor ovarian reserve, male factor and embryo implantation failure services, our patients benefit from ground-breaking treatment.
ÚNICA: unique in customised care. Each patient is unique and so is their course of treatment. The entire team at Instituto Bernabeu will accompany you and care for your physical and mental health as you travel on your journey to maternity. We will deliver a course of treatment designed specially to suit your needs.
ÚNICA: unique in results. We are confident about delivering optimum results and this is why we are able to offer a 100% successful pregnancy to childbirth or money back guarantee. Our results are audited in-house and recorded by the Spanish Fertility Society (SEF).
The all-inclusive ÚNICA. We know that the journey can sometimes mean additional tests or specialist healthcare. We are open and transparent and this is why the programme includes everything you need so that your journey ends well with no added extras or small print.
ÚNICA, the one and only customised pregnancy guarantee
What is the Instituto Bernabeu ÚNICA pregnancy and childbirth guarantee programme?
It is Europe's first ever viable pregnancy guarantee, pioneers since 2014.
We commit to achieve your pregnancy and the birth of your baby.
100% refund of the pregnancy Guarantee Programme total amount in case of unsuccessful result.
Eliminates our patients' risk and uncertainty.
Our medical commitment to all couples who struggle conceiving a child.
It exemplifies our ethical and rigorous professional performance. We are guided by medical criteria that concentrate exclusively on the success of the treatment we provide.
Why does Instituto Bernabeu offer the ÚNICA successful pregnancy guarantee?
Because we trust in our work and excellent results.
Because we want to convey the confidence and reassurance to our patients that we will achieve together their goal of becoming parents.
Because we have the best staff, tools and research to apply the techniques needed to achieve success.
Because at Instituto Bernabeu we personalize each treatment, giving us the best results.
Customised treatment and healthcare. Every last detail is included
We will ensure you get pregnant quicker and using the assisted reproduction treatment of your choice.
Customised and continued contact over direct telephone lines and e-mail. Medical emergency service.
You will enjoy customised care provided by the experts in our treatment units who specialise in all types of specific pathologies: poor ovarian reserve, recurrent implantation failure or pregnancy loss, fertility endocrinology, endometriosis, the male factor, etc. We are experts in complex cases.
We know that each family is different and this is why we design courses of treatment to suit new family models by adapting to specific needs: the male factor, single mothers by choice and LGTB patients.
You will enjoy complementary therapy that is also included in the price: a massage or acupuncture coinciding with transfer.
Emotional support. Private sessions with our specialist clinical psychologists.
Appointments with your doctor using video conference technology if you prefer.
Each case is addressed in our medical and experts committee meeting and subjected to an interdisciplinary analysis.
Our qualified team of human resources is at your disposal at our impeccable facilities where you will have the reassurance you are in excellent hands.
What does the Bernabeu ÚNICA pregnancy and childbirth guarantee cover? All the necessary tests with no added extras
We guarantee customised treatment, gestation and childbirth until the baby has been delivered (as provided for in articles 29 and 30 of the Spanish Civil Code).
It includes three courses of fresh treatment and transfer of any resulting embryos.
Individual assessment of each case. In an exquisite and exclusive healthcare environment.
You will enjoy the benefits of progress made in our demanding applied research programmes.
Ultrasound scans, analyses, check-ups and fertility treatment tests.
All the in vitro fertilisation (IVF) laboratory processes:

An exclusive Geri® time-lapse incubator for each patient.
Long culture to blastocyst stage between days 5 and 6 of development.
PGD/PGT genetic testing on the embryo when medically advised.

Bernabeu ÚNICA includes the genetic diseases GCT carrier test for all egg and semen donors at no additional cost
We perform a genetic compatibility test on all donors that covers 3,000 or 600 hereditary diseases and at no additional cost.
A COVID-19 analysis during reproductive treatment and reproductive treatment process.
Embryo vitrification and storage of frozen embryos for the duration of the guarantee period
Freezing and storage of semen at our in-house gamete bank.
Medication for the egg donor is included when treatment involves egg donation.
18 months to complete the process.
If you do not get pregnant, you will get your money back.
What requirements do I need to meet?
In the pregnancy guarantee programme for combined courses of treatment (initial in vitro fertilisation treatment or double IVF treatment with the patient's own ova and two posterior egg donation or embryo adoption treatments, depending on the programme), women need to be aged under 43. In the egg donation or embryo adoption guarantee, women need to be under 50 years of age. In the ROPA programme, mothers providing the ovum must be under 38 years of age.
Prior approval from the medical committee must be obtained.
A set price with no unpleasant surprises
The Bernabeu Única Guarantee aims to take the pressure and uncertainty off your shoulders so that you can make the most of the 18 months you have to concentrate on the things that are important to you. It has the advantage of customised treatment at a fixed price with no unpleasant surprises and the backing of a successful conclusion or money back guarantee.
ÚNICA, the one and only customised pregnancy guarantee
REASONS TO TRUST
First clinic
in Europe
to offer global pregnancy assurance
We guarantee
your pregnancy
or we will refund 100% of the amount paid
Favourable
result
within 18 months
We eliminate
risk and uncertainty
and we offer confidence and tranquillity
A great team of professionals
committed to our patients
+35 years of
experience
guarantee our work
The most innovative techniques
in infertility and reproductive genetics
Clear and fixed prices
with everything included and no surprises
Personalized
and individualized
treatment in all cycles