Which genetic variants increase the risk of implantation failure and recurrent miscarriage? IB research for ESHG 2016.
September, 20th 2016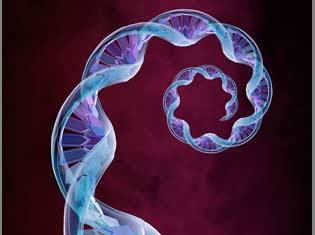 The scientific committee of therecent European Human Genetics Conference which took place in Barcelona last May accepted the research work entitled "Relevance of SNP on p53, IL-11, IL-10, VEGF and APOE in patients with repeated implantation failure (RIF) and pregnancy loss (RPL)".
Despite the fact that over 50% of implantation failures and recurrent miscarriages are due to genetic, anatomical, endocrine and autoimmune causes, a high percentage are of unknown origin. Environmental factors or lifestyle, such as tobacco use, could explain the etiology in these cases. Furthermore, certain genetic variants (polymorphisms) may predispose an increased risk of such pathologies.
Instituto Bernabeu has a long track record in the study of genes associated with reproductive problems. Fruit of this research are the results presented here. A large number of genetic variants that affect different genes involved in factors related to embryo implantation and placenta development have been analyzed, with the aim of being able to determine if they are more prevalent in patients who suffer RIF (implantation failure) or RPL (pregnancy loss) and which therefore may be risk factors. Results have shown that there are a greater number of RIF and RPL patients who are carriers of the p53 variant as well as the APOE4 gene, meaning that the aforementioned variant could explain its pathology. In the case of IL-11 we observe that one of its variants has a tendency to be associated with these reproductive problems. In the end, neither the variants in IL-10 or VEGFA proved to be more prevalent in our cohort of patients in the study. This information is highly relevant, since along with other studies on couples and additional markers, it could enable diagnostic tests to be developed to detect the risk of RIF y RPL before treatment is started.
In the Implantation Failure and Recurrent Miscarriage Unit at the Instituto Bernabeu a multidisciplinary approach is taken towards these patients in order to diagnose and treat their reproductive problem in a personalized way. This unit, directed by Dr. Rafael Bernabeu, is made up of professionals from different disciplines who day by day continue investigating in order to offer the latest advances to this group of patients.
RELEVANCE OF SNP ON P53, IL-11, IL-10, VEGF AND APOE IN PATIENTS WITH REPEATED IMPLANTATION FAILURE (RIF) AND PREGNANCY LOSS (RPL).B. Lledo, JA. Ortiz, R. Morales, A. Turienzo, J. Ll. Aparicio,  R. Bernabeu.