The use of natural barriers for sperm selection in ICSI improves embryo development and quality
July, 22nd 2022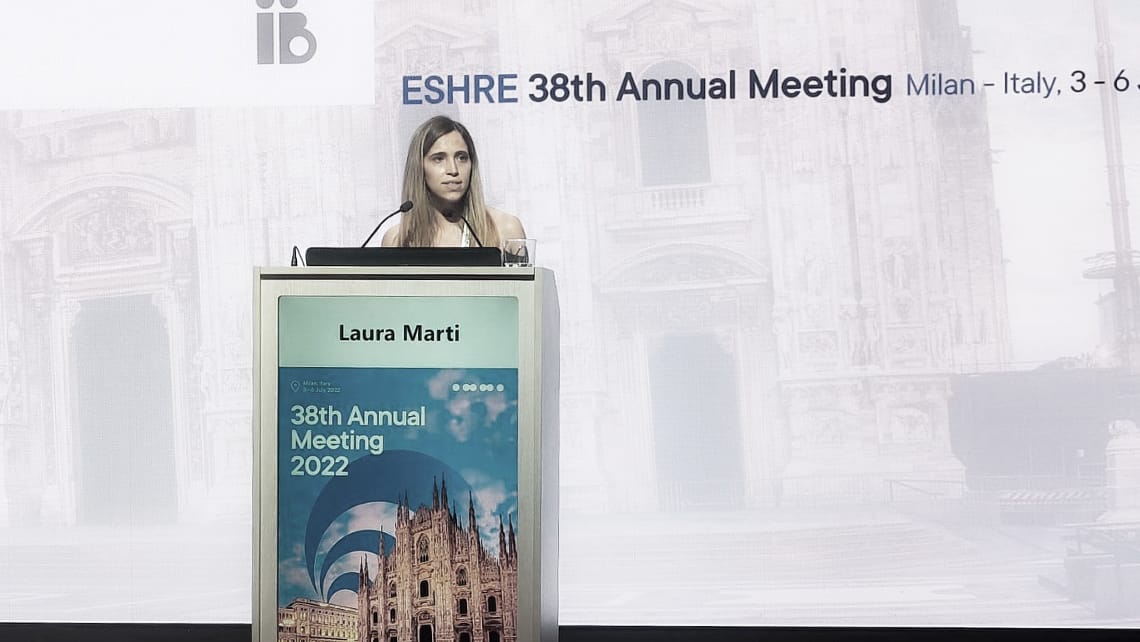 An Instituto Bernabeu study has evaluated the efficacy of using natural barriers for sperm selection. During ICSI, intracytoplasmic sperm injection, all natural barriers to select the most competent male gamete are avoided. An aspect that can affect embryo development and the probability of pregnancy, so the selection of the most suitable one is crucial. This is the subject of the research work carried by Instituto Bernabeu "The use of cumulus cells (CCs) to select spermatozoa for intracytoplasmic sperm injection improves blastocyst development and quality" which has been selected as an oral communication at the congress of the European Society of Human Reproduction and Embryology (ESHRE).
The research highlights that cumulus cells (CCs) naturally play an important role in sperm selection, as only sperm that pass through them can fertilise the oocyte. Several studies have shown that sperm capable of passing through CCs have better morphology, higher chromatin integrity and lower fragmentation rate.
With these previous data, the aim of Instituto Bernabeu's scientific work has been to evaluate the impact of sperm selection through CCs on embryo development. To this end, a total of 996 metaphase II oocytes were randomised into two groups. In the control group, ICSI was performed with spermatozoa selected by conventional density gradients. In the study group, oocytes were microinjected with sperm selected via CCs.
The study results showed a higher percentage of blastocyst formation and better embryo quality in the study group. Transfers were analysed and a higher percentage of clinical pregnancy was obtained in the study group, which should be confirmed in future studies. Therefore, the conclusions of this study suggest that cumulus cells may select more competent sperm for ICSI.
The use of cumulus cells (CCS) to select spermatozoa for intracytoplasmic sperm injection improves blastocyst development and quality
L. Martí, J. Ten, M. Herreros, N. Díaz, A. Rodríguez-Arnedo, J. Guerrero, J.A. Ortiz, A. Bernabeu, R. Bernabeu