The registration period for the 11th edition of the Instituto Bernabeu and University of Alicante Master's Course in Reproductive Medicine is now open
July, 11th 2022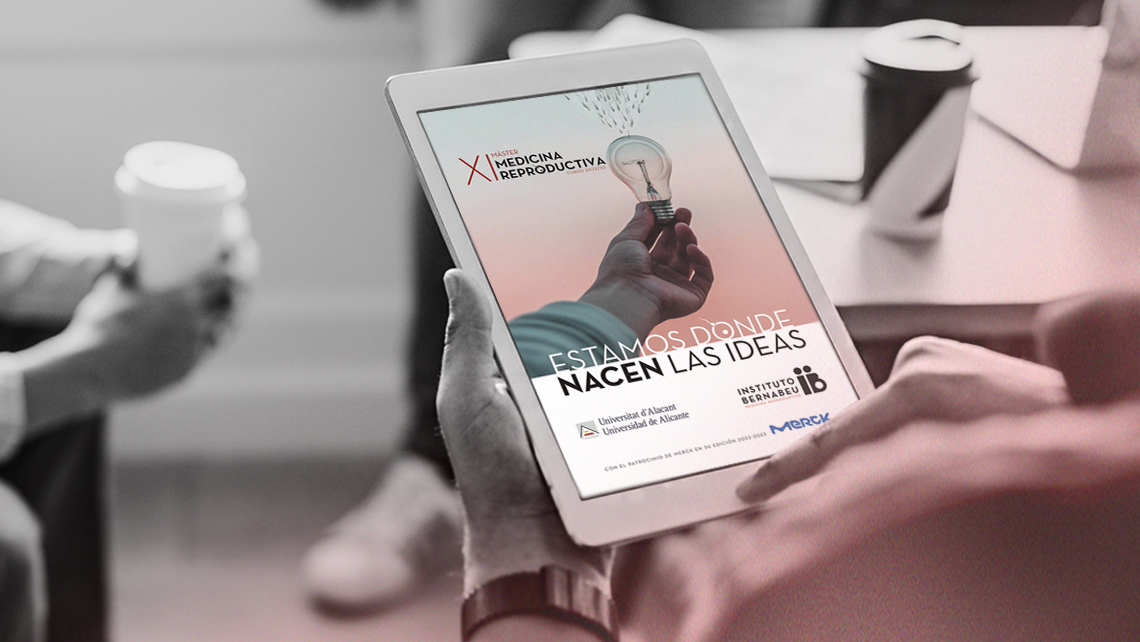 The registration period for the 2022-2023 11th edition of the Instituto Bernabeu and University of Alicante (UA) Master's Course in Reproductive Medicine has just opened. The postgraduate course is a Department of Biotechnology, UA Faculty of Science, and Instituto Bernabeu collaboration. Classroom and practical sessions are held at the latter's branches and laboratories.
The main aim of the 11th edition of the Master's Course in Reproductive Medicine is to provide future experts in the field of health sciences, a speciality that never ceases to evolve and in which the techniques are continuously improving and developing, with an exhaustive, top-quality training course. The postgraduate course prepares students through a specialist, updated and multi-disciplinary programme that combines theory with a large number of practical sessions.
The Master's Course in Reproductive Medicine is aimed in particular at university postgraduates in the fields of biotechnology, medicine, biology, biochemistry, chemistry, pharmacy, veterinary medicine, dentistry, nursing, physiotherapy, nutrition and food science, podiatry studies, optometry and ophthalmic studies and similar. It is also designed for individuals who, given their professional or research interests, wish to acquire specialist knowledge and understanding of the methods and techniques involved in human reproduction biology and medicine.
The 600 hours of classes (60 credits) begin on 18th October and end on 26th June 2022. Pre-registration ends on 26th July. There will be a second pre-registration period between 5th and 30th September. Follow this link for more details.