Instituto Bernabeu research compares the impact of group versus individual embryo culture
July, 14th 2022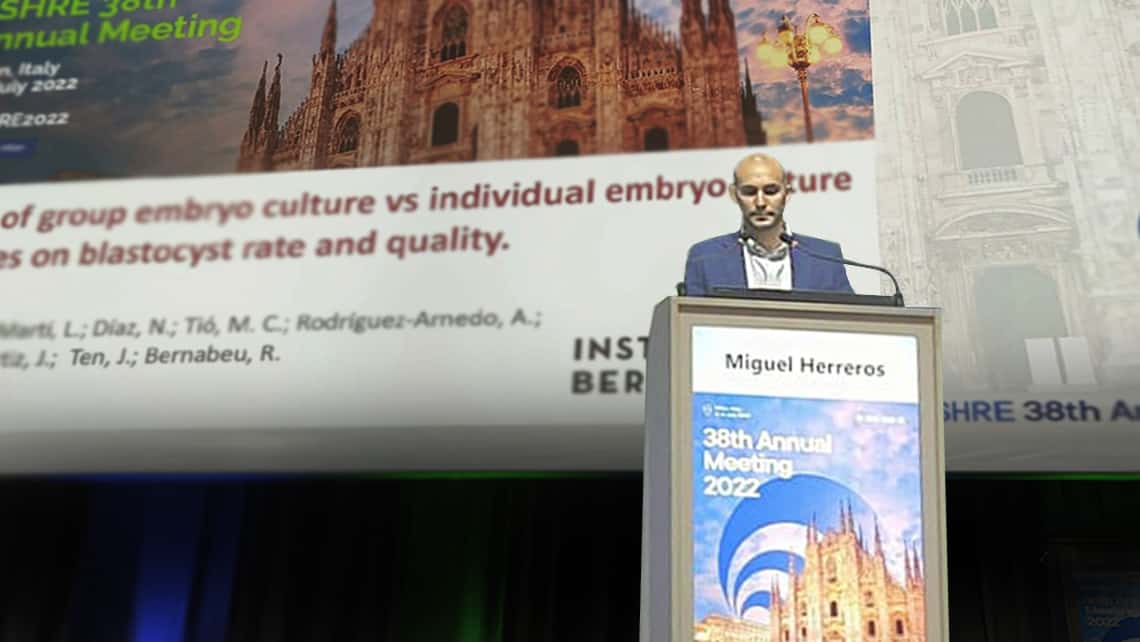 An Instituto Bernabeu study has compared the individual and group embryo culture to determine the rate of blastocyst formation and their quality. The results of this research have been presented as an oral communication at the European ESHRE congress held this July in Milan.
The work studied a total of 830 embryos from 103 egg and sperm donation cycles without any alteration (normozoospermic) and 97 transfers. The researchers observed that single culture improves the rate of blastocyst formation and usable embryos.
Scientists warn that compounds released into the embryos environment during their division could negatively affect the potential of the embryo pool. And they report that implantation and pregnancy rates were similar regardless of embryo type and culture.
Impact of group embryo culture vs individual embryo culture strategies on blastocyst rate and quality.
M. Herreros, L. Martí, N. Díaz, M.C. Tió, A. Rodríguez-Arnedo, J. Guerrero, J. Ortiz, J. Ten, R. Bernabeu