The precision of next-generation sequencing techniques improves chances of pregnancy
June, 28th 2018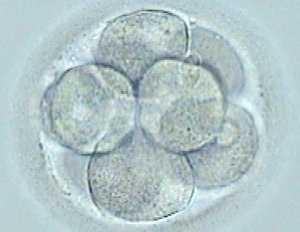 Scientific research carried out by Instituto Bernabeu looked into the chances of a successful pregnancy using implanted embryos with chromosome mosaicism. It is a controversial issue because these embryos have a chromosomal abnormality in some cells and, until recently, these abnormalities were not detected. Thanks to current high-precision next-generation sequencing or NGS techniques and array-CGH during pre-implantation diagnosis for detecting aneuploidies, chromosomal abnormalities can be detected with precision in chromosome segments as well as in complete chromosomes.
The viability of these embryos opens up a window of hope for couples who have trouble conceiving and whose embryos have a slight abnormality. The research work has been selected as an oral communication by the scientific committee of the Spanish Fertility Society (SEF) congress. The study was led by biologist Ruth Morales. Amongst its conclusions, the research highlights that embryos with segmental chromosomal abnormalities in a percentage of the cells that are analysed can be transferred. It also points out, meanwhile, that transfer of chromosomally normal embryos is always preferable.
Los embriones portadores de mosaicismo segmentario tienen una tasa de embarazo similar a los embriones euploides. Morales Sabater, R.; Lledó Bosch, B.; Ortiz Salcedo, JA.; Rodríguez-Arnedo, A.; Ll. Aparicio Aparicio, J.; Bernabeu Pérez, R. Oral presentation.