Progress with a view to avoiding implantation failure: research on uterine contractions. IB research presented at the ESHRE 2016 European Fertility Congress
July, 12th 2016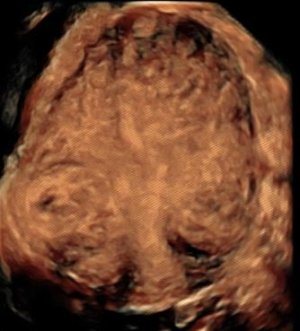 The challenge faced by our unit which specialises in treating implantation failure and recurrent pregnancy loss is to search for therapeutic alternatives and to progress in our understanding of correct embryo implantation.
The point at which the embryo is transferred is the climax and there is still much to learn about it from a scientific point of view.
One of our lines of research deals with understanding the effects of uterine contractions. We have been able to demonstrate that a transvaginal ultrasound is a reliable method of determining uterine contractions directly prior to embryo transfer.  Having determined that peristaltic wave frequency in the uterus prior to embryo transfer is inversely linked to clinical pregnancy, and with a view to improving results in assisted reproduction (IVF, egg donation), a proposal for treatment using oxytocin antagonists is made.
With this reliable tool, work will centre around determining if uterine peristalsis could be a uterine receptivity marker. If so, research could be carried out on the possibility of reducing contractility.
This is one of the 9 pieces of research work carried out at Instituto Bernabeu and accepted by the ESHRE scientific committee for its annual congress which will be held this year in Helsinki.
Transvaginal ultrasonography accelerated video recording is a reliable method for the assessment of uterine peristalsis before embryo transfer.
A. Castillo, B. Moliner, F. Sellers, J. Ll. Aparicio, J.C. Castillo, A. Bernabeu, R. Bernabeu. POSTER