Creation of a device that maintains embryo temperature for transfer. Scientific progress for ESHRE 2016
July, 7th 2016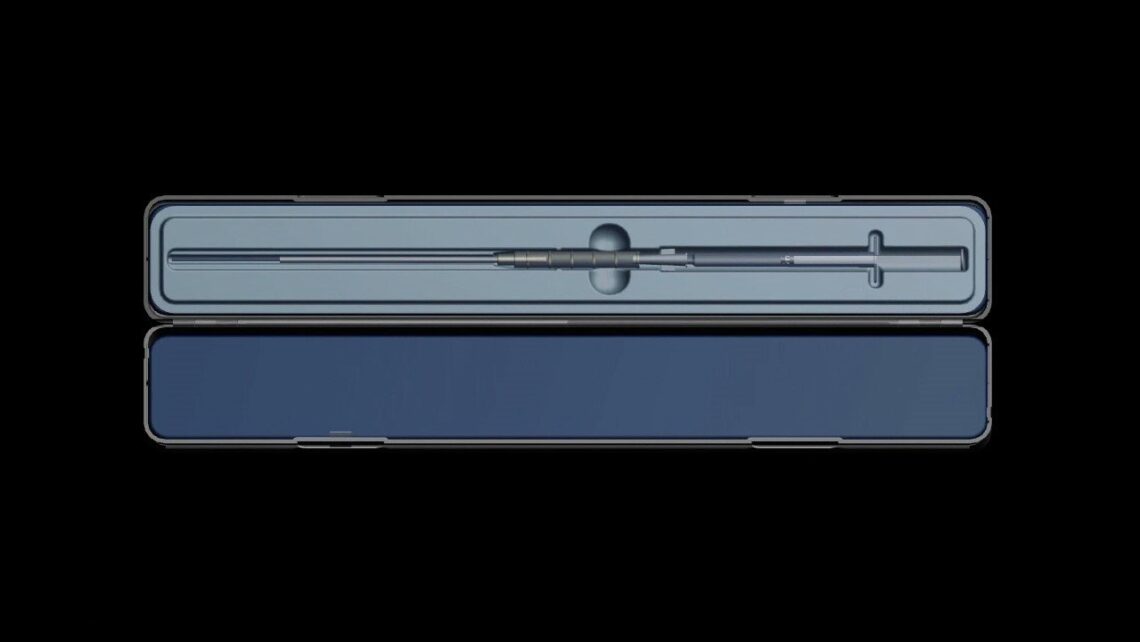 We have always known that embryos, as living things, are very sensitive to changes in temperature. Therefore, throughout the entire process in the in vitro fertilisation laboratory, we have systems that keep the temperature stable, except when actual embryo transfer takes place and, at which point, the embryo is taken from the incubator for transfer to the uterus.
At Instituto Bernabeu, we have verified that the drop in temperature at this point in the procedure is sharp and that in the space of a few seconds the temperature falls below 33ºC. This temperature damages the embryo.
With the aim of protecting the embryo from thermal stress of this type, we have designed a heater prototype which keeps temperatures stable during the critical stage of the process.
Initial results from the research have been presented by our group at the ESHRE congress. We have observed a trend towards improved results in the group of patients whose embryos were transported within the device which keeps the temperature stable.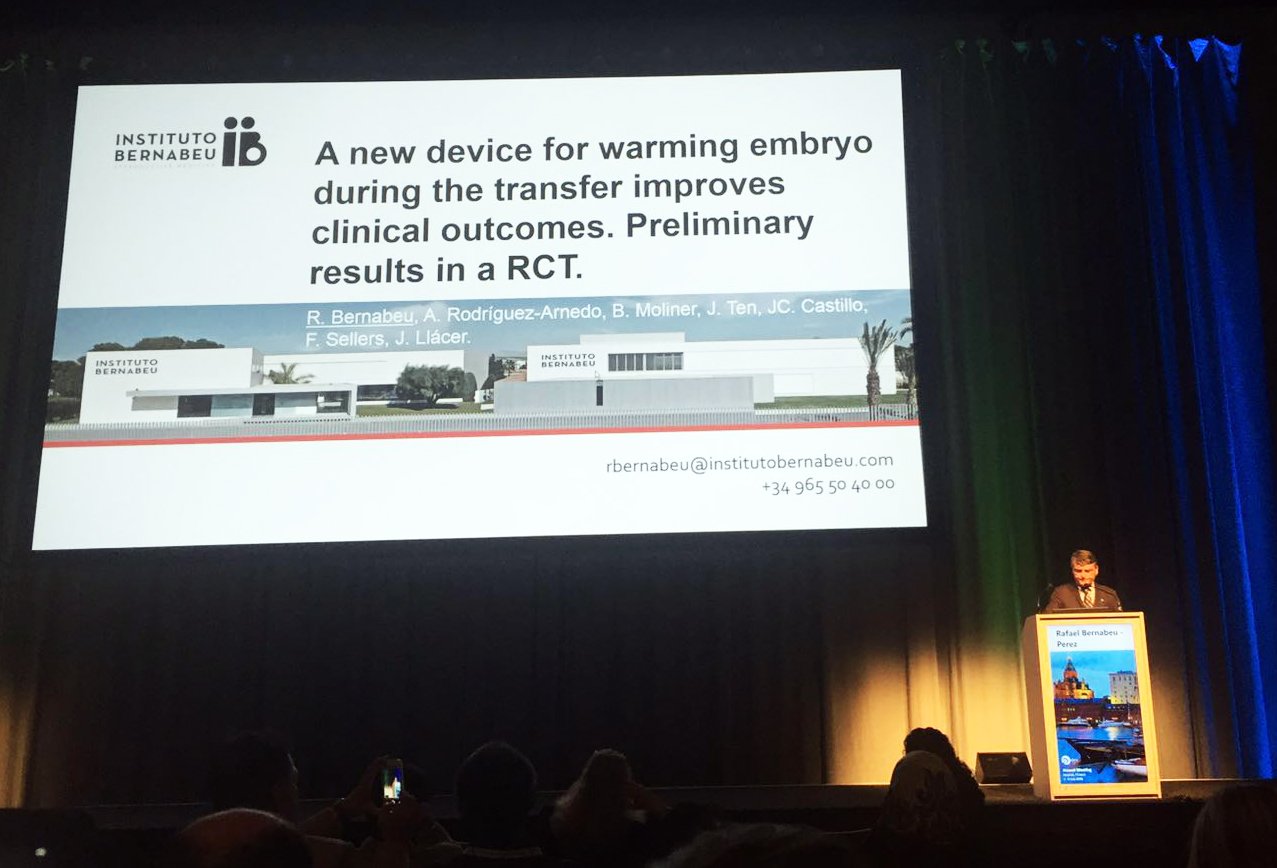 A new device for warming enbryo during the transfer inproves clinical outbomes. Preliminary results in a RCT.
R. Bernabeu, A.Rodríguez-Arnedo, B.Moliner, J. Ten, J.C. Castillo, F. Sellers, J. Ll. Aparicio.
ESHRE 2016, HELSINKI
Photographs Institute Bernabeu team in the ESHRE congress.
Impacts Media: