Prize-giving of the 2nd Annual Story-writing and Drawing Competition on Motherhood.
January, 14th 2010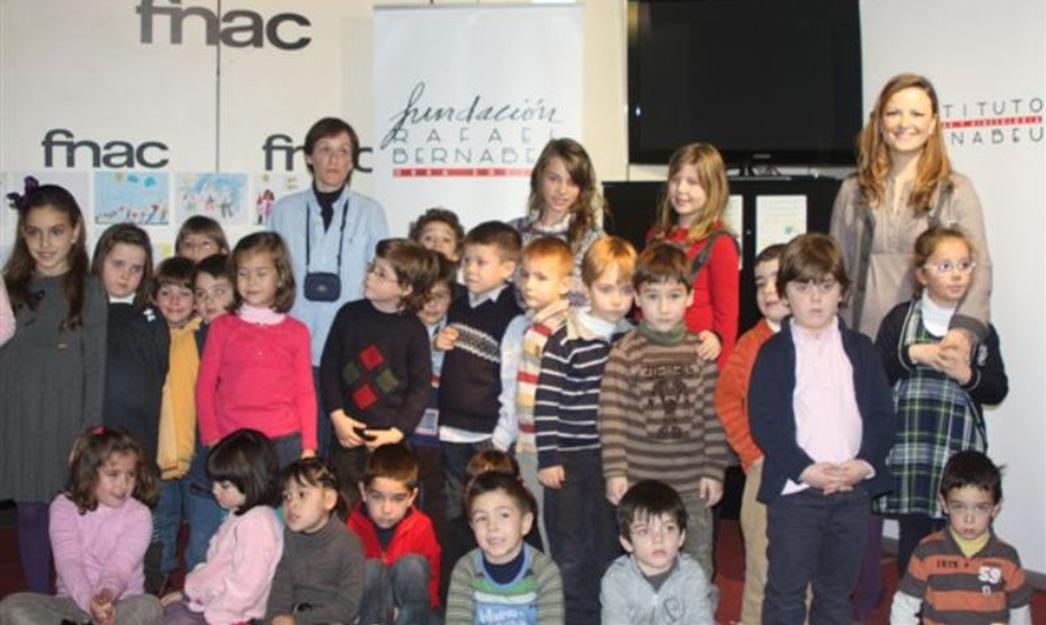 The prize-winning work will soon be displayed on the LEO group blog along with images illustrating some of the sections of the Instituto Bernabeu corporate Web page, for example the sections dedicated to pregnancy, in Vitro fertilisation, egg donation, etc.
This Thursday the prize-giving for the 2nd Annual Story-writing and Drawing Competition on the subject of Motherhood took place at 7pm at the FNAC store in Alicante. All the prize-winning children were there as well as the authors of the work selected.
Afterwards all the children enjoyed a magic show.
The second year of the competition generated a total of 628 pieces of work of which 97 were stories and 531 were drawings from children from Murcia and Alicante Province.
The competition is organised by the Charitable Foundation Rafael Bernabeu which is a foundation of Instituto Bernabeu.
For each of the two sections, drawing and story-writing, there were two age groups (5-8 years old and 9-12 years old).
Each group received a first prize of €300 of FNAC vouchers and a runner-up prize of €100 of FNAC vouchers.