Instituto Bernabeu underscores the essential role of nursing in global healthcare for reproductive medicine patients
May, 16th 2018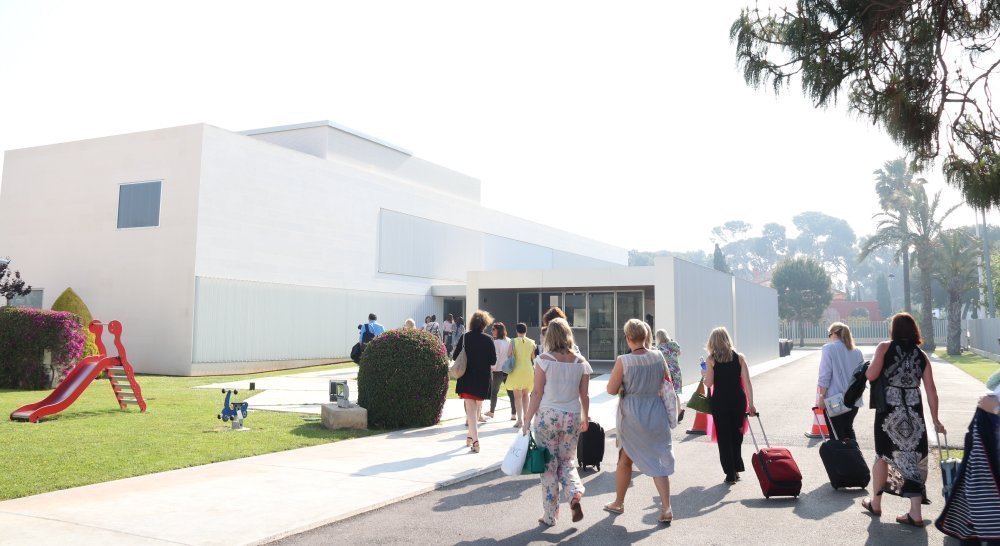 The international congress entitled 'A new approach to nursing in fertility' held in the Instituto Bernabeu auditorium on 11th and 12th May brought together experts in infertility nursing from thirteen different countries. During the gathering, Dr Rafael Bernabeu, Medical Director at Instituto Bernabeu, highlighted the important role of nursing in reproductive medicine, a field in which Spain is a worldwide leader.
Reproductive medicine has taken huge steps forward in terms of global healthcare for patients whilst taking into account aspects such as fertility preservation and help for carriers of hereditary diseases so that their children are born healthy. Dr Bernabeu, who believes that the role of the nurse is essential, points out that "nursing plays a very important role in all of this'" and "this is the reason why we have underscored it."
Instituto Bernabeu brought together 70 experts from 13 different countries. They all shared the relevance of patient care, as well as other important aspects such as psychological support, the use of technology and the implication of surgery.
Specialists from the USA, Norway, Germany, Holland, Belgium, Ireland, Russia, Poland, Italy, Peru, Morocco, the United Kingdom and Spain met at the event. Amongst many other matters, the specialists pointed out the importance of honesty and being straight with patients about the consequences of the decisions they may take. Healthcare professionals are aware that the desire to become a mother is often given priority, despite warning patients about the implications of a multiple pregnancy when the mother is of an advanced age. Instituto Bernabeu recommends transferring a single embryo in order to minimise the risks for both the mother and the babies.
MASS MEDIA:
– 2018-05-03 Enfermeras especialistas en infertilidad abordan las novedades en tratamientos – Economía3
– 2018-05-13 Sarah Powlesland En la fecundación in vitro es crucial ajustar las expectativas a la realidad – El Mundo
– 2018-05-15 Más especialización para la enfermería en medicina reproductiva – Diario Información