Instituto Bernabeu successfully aproves external audits renewing its quality certificates
January, 26th 2022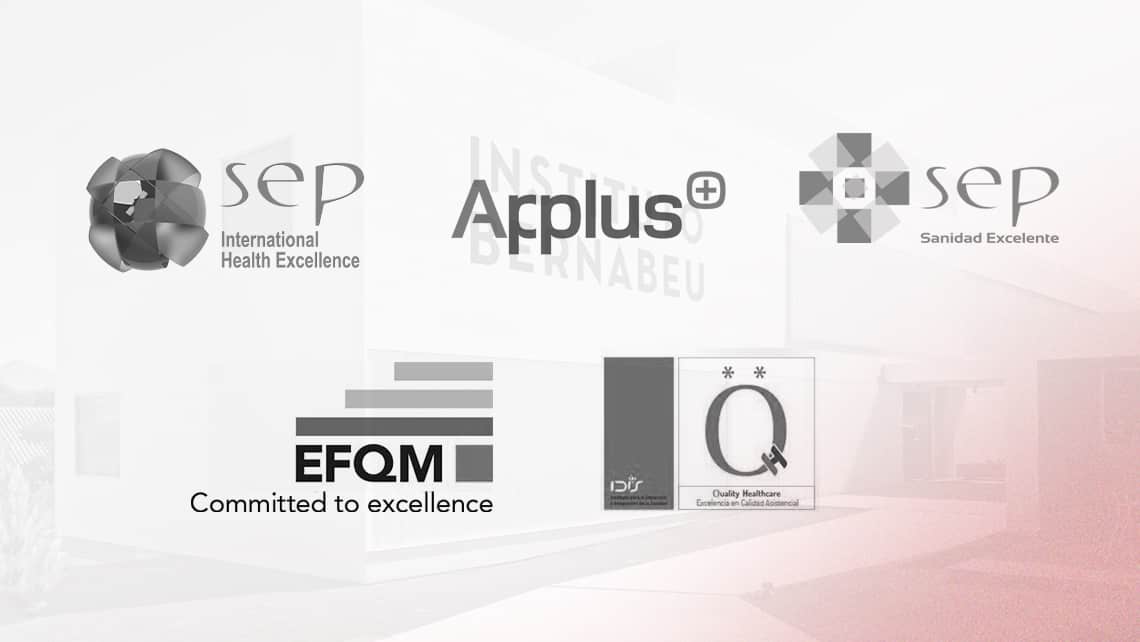 Instituto Bernabeu confirms its excellence and commitment to quality. This is corroborated by the external audits that have recently been carried out, which have once again endorsed the high quality of the processes developed by the group's clinics. Instituto Bernabeu has satisfactorily passed the Management System audits carried out at its clinics, in all its care processes.
For more than 35 years, the institution's DNA has been based on offering its patients comprehensive care with the highest level of assistance. For this reason, the clinic has the main quality certificates: ISO 9001:2015, ISO 14001:2015, SEP stamp EFQM (European Foundation for Quality Management), SEP International (Excellent Private Healthcare), QH ** Quality HealthCare and the UNE 179007:2013 standard for quality management systems for assisted reproduction laboratories, among others.
Transparency and collaboration with the inspection and verification work by the auditors has also been acknowledged to the institution. In their conclusions report, they have highlighted "the involvement, accessibility, willingness and professionalism of all the staff, both those we have interviewed and those with whom we have had some kind of contact".
In order to continue improving and offering the highest levels and standards of quality, the group of clinics is going to implement new indexes of excellence in its aim to always be at the forefront of national and international reproductive medicine.
More information about our Quality Policy.