Instituto Bernabeu presents a study where patients with an increased risk of embryonic aneuploidy are identified.
June, 30th 2023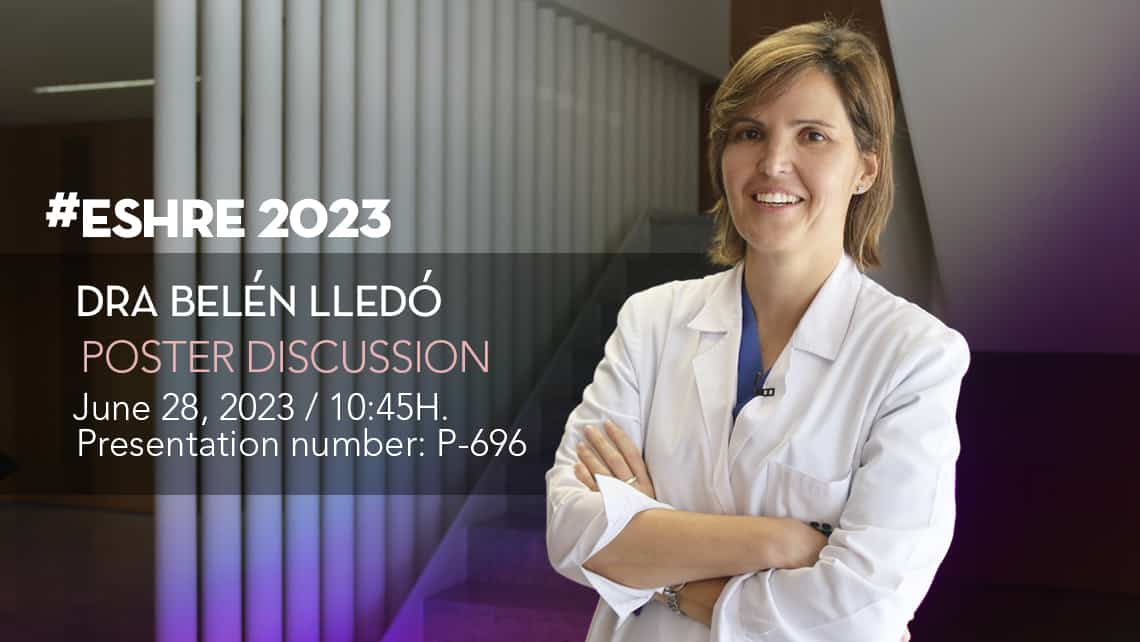 In women who become mothers at an older age, the embryonic aneuploidy rates, alterations of the embryo's chromosomes, are usually very high. But in some young women, these are awkwardly high. Scientists at Instituto Bernabeu have conducted research to identify genetic variants that may explain why this occurs.
This research has been selected by the European Society of Human Reproduction and Embryology (ESHRE) Scientific Committee as a featured poster, and its principal author, Dr Belén Lledó, IB Biotech genetics laboratory scientific director, will be responsible for presenting the study and moderating the debate that will take place on Wednesday 28th June during the congress in Copenhagen (Denmark).
Doctor Lledó explains that there are studies associating a genetic variant in women with an increase in aneuploidies, but the exome of both members of the couple had not been taken into account. The exome is the part of the human genome containing the genes regions where the proteins are codified, and its study helps to better understand those diseases that may have a genetic basis. In this work, Instituto Bernabeu has been able to describe new genes that have never been associated with embryonic aneuploidy and are related to important biological processes.
The study included 29 couples who underwent whole-exome sequencing (WES) and the PGT-A embryo genetic test for aneuploidy. "We know that errors in the chromosome segregation during meiosis usually occurs in human oocytes and cause embryonic aneuploidy, occurring much more often in oocytes from older women. However, it was observed that the rate varies among IVF patients of a given age", says Dr Lledó.
The study deems exome testing may be considered an effective tool to identify patients at increased risk of embryonic aneuploidy, allowing for early individualised genetic counselling.
In addition, Instituto Bernabeu has been able to describe new candidate genes that have been never associated with embryonic aneuploidies of meiotic origin and involved in important biological process.
Identification of novel candidate genes associated with meitotic aneuploidy in human embryos by whole-exome sequencing (WES)
B. Lledó, A. Marco, R. Morales, J.A. Ortiz, E. García-Hernández, F.M. Lozano, A. Cascales, J. Guerrero, A. Bernabeu, R. Bernabeu