Instituto Bernabeu participates in the IFFS World Congress fertility societies international meeting in Greece.
September, 14th 2023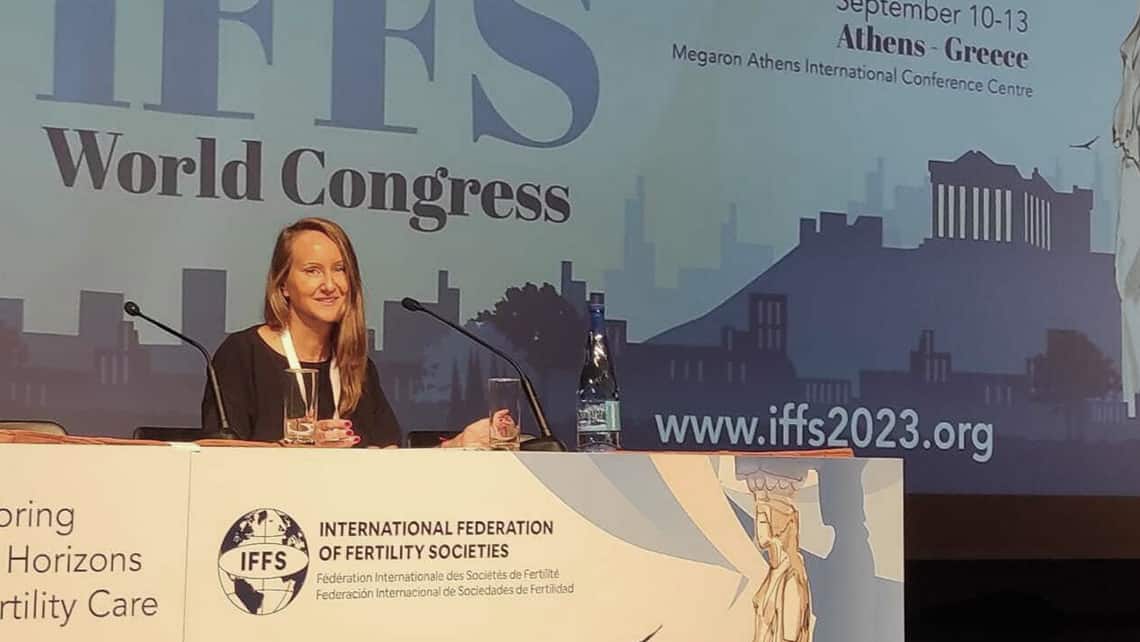 September comes full of new attendances at congresses and presentations for Instituto Bernabeu's professionals. On this occasion, the Institution participated in the meeting organised by the International Federation of Fertility Societies IFFS Worl congress which was held from September 10 to 13 in Athens (Greece) under the slogan "Exploring new horizons in fertility care".
This global forum is a platform for specialists to discuss innovations in male and female infertility, assisted reproduction, clinical embryology, reproductive genetics, endometriosis, adenomyosis, fibroids, endoscopic surgery, menopause and the patient's perspective, among others.
Instituto Bernabeu's contribution comes from Instituto Bernabeu's Venice Coordinator in Italy, Sara Dalla Costa who, within the Ethics, Human Rights and Law section, presented the paper entitled "An analysis of the legal gap and jurisprudential paradigms surrounding supernumerary embryos in Italy: a comparative law approach to propose practical solutions". This is a lawyer's analysis of the specific case of surplus embryos from reproductive treatments carried out in Italy and the legal gap existing regarding the future of these embryos.
Dalla Costa concludes that the fact the Italian legislator does not intervene in these cases leads to many problems. Among them, a higher cost for the clinics that have to keep the embryos in custody without an end date; it also leads to bad clinical practices because, despite the regulatory uncertainty, they advertise the adoption of embryos, which is a form of unfair competition. "The only solution is to intervene with an organic law, and to take up the challenge of harmonisation at European level, looking to Spain as a model of success", says the specialist.