IB Research on the Embryo Vitrification Model: optimizing the equilibration time.
December, 22nd 2015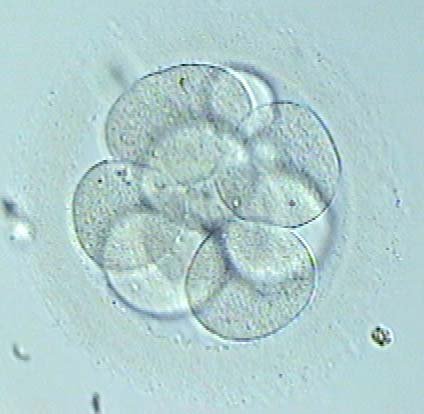 Vitrification techniques are commonly used in In vitro fertilization (IVF) laboratories. The vitrification process includes a first step of embryo equilibration. This step never exceeds 15 minutes because cryoprotectans can produce embryo damage. The aim of this study is to establish a timing model to minimize the embryo exposure time to cryoprotectans solutions.
The media equilibrium time for each embryonic stage were statistically significant. We established relationships between embryo quality and the time spent in full equilibration process and there was no statistically significant difference.
To determine the embryo equilibration time for each embryonic stage may improve the vitrification process. Optimizing the exposure time to cryoprotectans may avoid future embryo damage. At this moment, there is no statistically significant difference between equilibration time and pregnancy positive test, notwithstanding, we expect to find differences increasing the number of cases.
This is one of the pieces of research work carried out by Instituto Bernabeu which was accepted by the Scientific Committee at the British Fertility Society (BFS) for its Annual Meeting which will take place in Newcastle (UK) on 7th and 8th January, 2016.
EMBRYO VITRIFICATION MODEL: OPTIMIZING THE EQUILIBRATION TIME. POSTER. J.LL.Aparicio, A. Rodríguez-Arnedo, J. Ten, MC. Tió, J. Guerrero, R. Bernabeu.