Grupo Instituto Bernabeu is awarded with the QH**excellence Certification for its health care quality
December, 4th 2020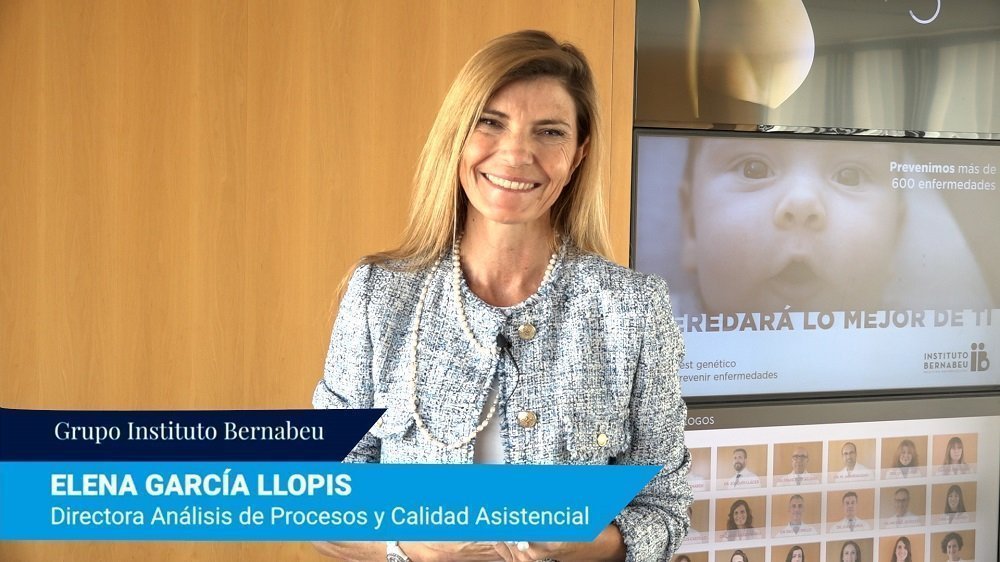 Grupo Instituto Bernabeu achieves in 2020 a new recognition to its excellency solid policy. The institution has been awarded with the QH** two stars Certificate for the health care quality provided given by the Instituto for the Health Progress and Integration (IDIS in Spanish) and recognises excellence in healthcare organisations that understand quality as part of a culture of continuous improvement. Auditor committee has taken this decision after analysing, checking and validating the proofs sent by Grupo Instituto Bernabeu.
Elena Garcia Llopis, Process Analysis and Care Quality Director, has represented Grupo Instituto Bernabeu in the awards ceremony held the 4th of December. "Receive this QH** Certification for Health Care Quality is a recognition to all individuals taking part of Grupo Instituto Bernabeu's effort and implication. We care about the quality and safety continuous improvement and we choose to manage all processes correctly and assume the responsibility of achieving all official certifications, mostly on this this year so complicated for all but above of all for the health organizations who played a very difficult role", highlights Elena Garcia.
Grupo Instituto Bernabeu periodically renews its commitment to quality and safety in processes endorsed by six national and international recognitions. The QH Quality HealthCare excellence in healthcare quality adds to the ISO9001:2015 Standard for Quality Management and, the obtained ISO 14001:2015 Standard in comprehensive environmental Management Systems. The European Fund for the quality management EFQM recognition, points out that Instituto Bernabeu has been the first Spanish reproductive medicine clinic in achieving this recognition. The Group also has the SEP stamp EFQM (excellent private health). SEP International. And the UNE 179007 Quality Management certificate for Assisted Reproduction Laboratories.
Quality seals are renewed annually and each Instituto Bernabeu clinic pass internal and external auditing by different independent consultants and external certifying bodies at national and international level.