Fertility progress: Instituto Bernabeu's new study suggests a cutting-edge protocol to reduce injectables in the DuoStim protocol and improves the patients' experience
October, 20th 2023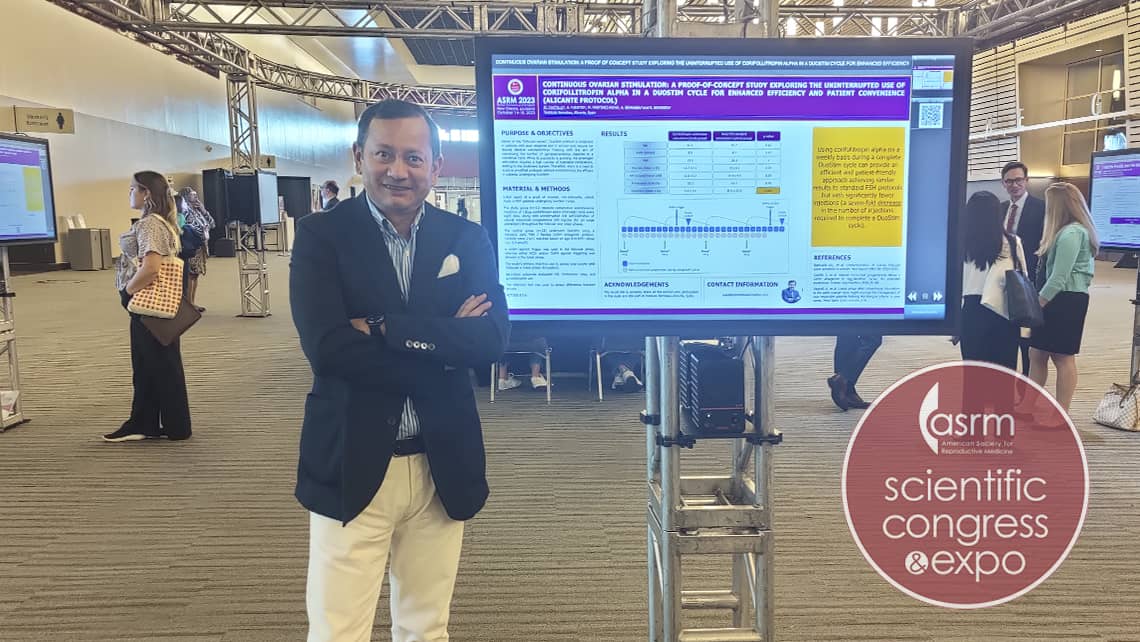 Dr Juan Carlos Castillo, gynaecologist specialised in reproductive medicine and scientific director at Instituto Bernabeu, outstanding research has been selected to be presented at the prestigious Annual Meeting of the American Society for Reproductive Medicine (ASRM), held in New Orleans from 14 to 18 of October. On his presentation, this pioneering research gathered great interest among the fertility and reproductive medicine professionals.  
The study focused on the DuoStim protocol, which has proved to be of great benefit to those patients with reduced ovarian response or low ovarian reserve, but also to those who seek to freeze their oocytes or embryos.
The DuoStim protocol implies an extended stimulation period with a large number of injectable drugs, which results in an additional burden on patients. Dr Castillo and his team propose the use of a weekly application of long-acting follicle stimulation hormone (FSH) for DuoStim cycles as a viable and effective alternative to daily FSH administration.
The study's preliminary results indicates that this approach not only ensures optimal ovarian stimulation results, but also reduces the number of injectable drugs needed, without lengthening the treatment's duration or increasing costs. This innovative technique has not only awakened great interest among Congress attendees, but also promises to alleviate the emotional and therapeutic burden on patients, improving their experience and optimising fertility treatments.
Despite the promising results, Dr Castillo emphasised the need for larger scale studies to consolidate and expand research in this area. This breakthrough represents a real innovation in clinical practice and a substantial improvement for people undergoing fertility treatment with their own oocytes.
Together with Dr Castillo, the Meeting was attended by our colleague Belen Moliner, gynaecologist specialised in reproductive medicine and the Ultrasound and Endometriosis Unit coordinator at Grupo Instituto Bernabeu. Together, they had the opportunity to share our team's scientific advances with experts from all over the world.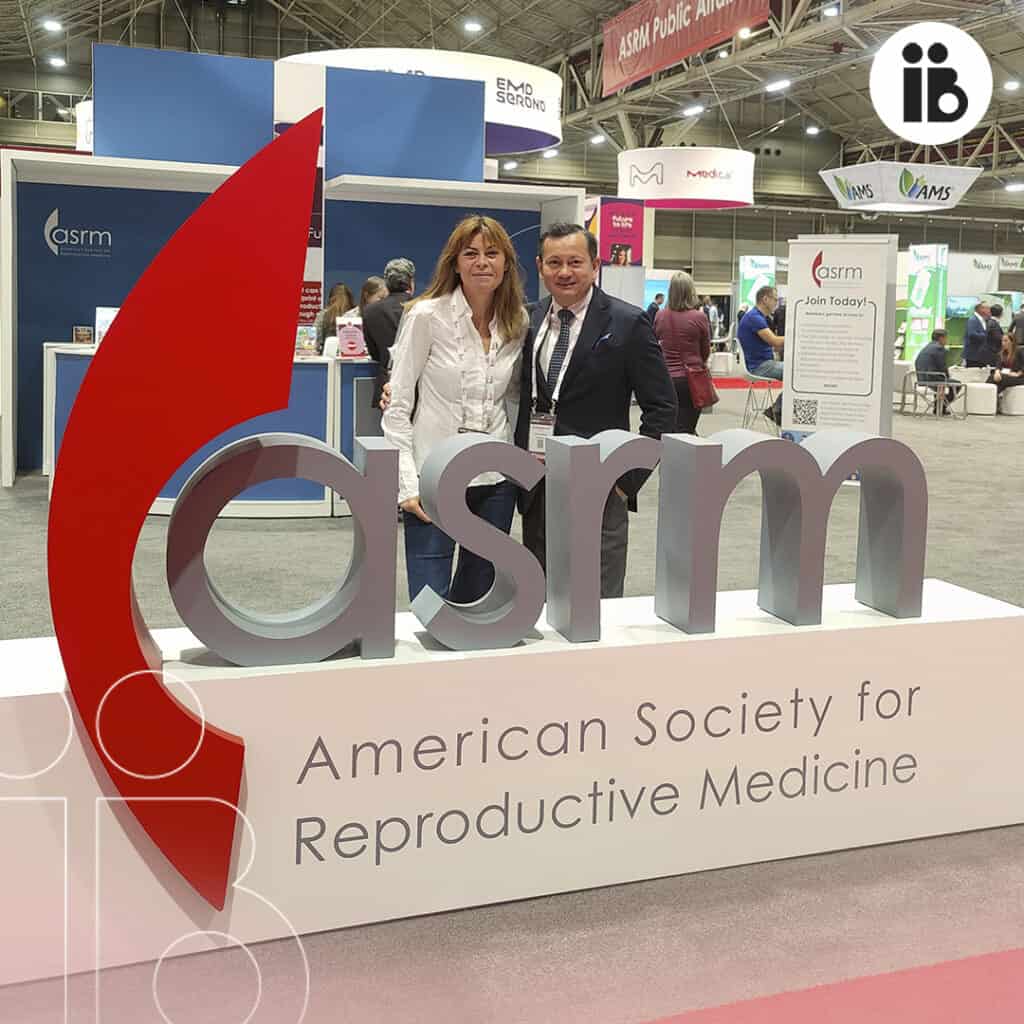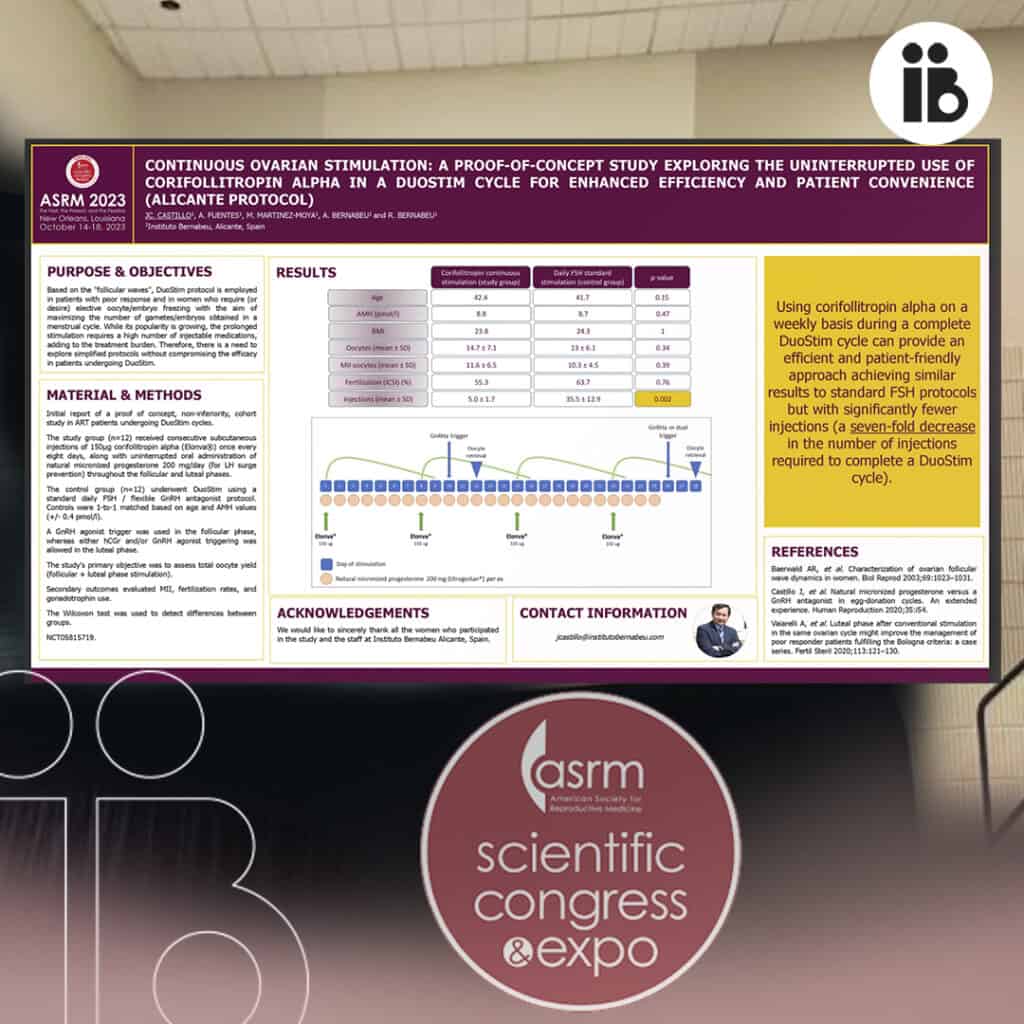 Continuous ovarian stimulation: a proof-of-concept study exploring the uninterrupted use of corifollitropin alpha in a duostim cycle for enhanced efficiency and patient convenience. J.C. Castillo, A. Fuentes, M. Martínez Moya, A. Bernabeu, R. Bernabeu