Experts from Instituto Bernabeu give master classes about ovarian reserve and stimulation on the UA and IB Master's degree in Reproductive Medicine
February, 13th 2020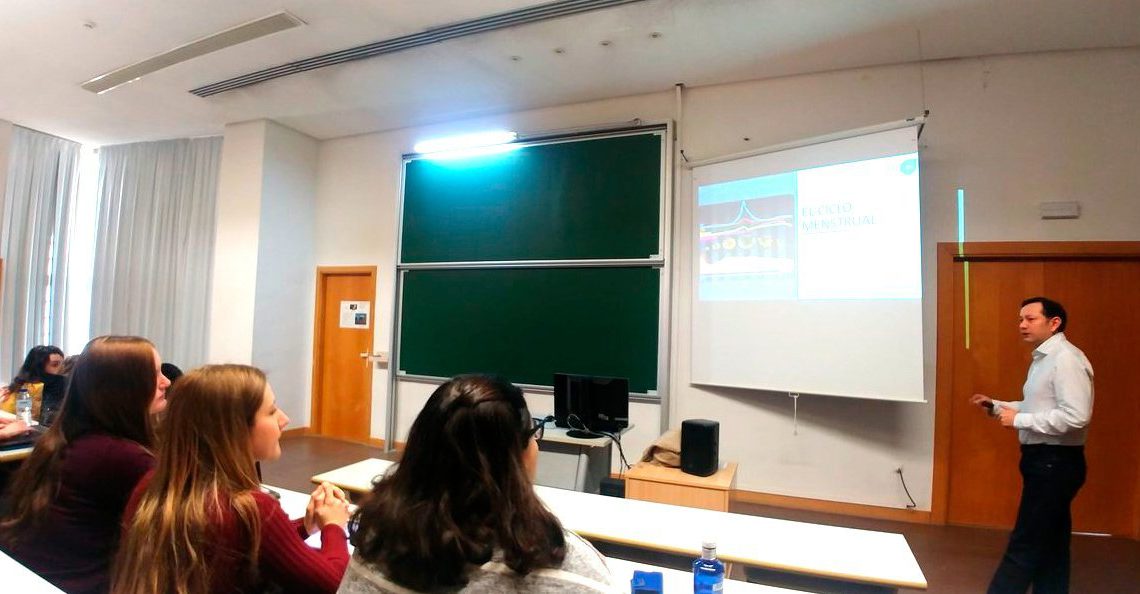 Dr Ll. Aparicio, Medical Co-Director of Instituto Bernabeu and expert in poor ovarian reserve; Dr Juan Carlos Castillo, a specialist in ovarian stimulation; and Cristina García-Ajofrín, a gynaecologist at IB in Madrid and an expert in uterine causes of infertility, have given three master classes to students on the University of Alicante and Instituto Bernabeu Master's degree in Reproductive Medicine.
Dr Ll. Aparicio spoke about dealing with patients who are poor responders. This is one of the main challenges in the field of reproductive medicine and the specialist highlighted the need for personalised treatment in order to improve results and achieve pregnancies. Optimisation strategies include use of pharmacogenetics during treatment. Strategies are determined based on each patient's genetic make-up so that medication can be personalised.
Gynaecologist Juan Carlos Castillo addressed physiology and neuroendocrinology in ovarian function. The aim is to provide the theoretical bases for the hormones that regulate the ovarian cycle with a view to understanding the ovarian stimulation process during assisted reproduction treatment.
Dr Cristina García-Ajofrín explained induction protocols in ovulation.
This is the eighth edition of the postgraduate course. It includes both theory classes and practical sessions in the Biotechnology Department at Instituto Bernabeu. The master's course is aimed at university graduates who wish to gain specialist knowledge of biology and reproductive medicine in addition to the methodologies and techniques that are used in the field. The course aims train students in excellence by providing them with an understanding of advances, developments in reproductive medicine techniques and unfolding progress in the field.