Dr Andrea Bernabeu participates in the experts fertility meeting "Futurity".
September, 29th 2023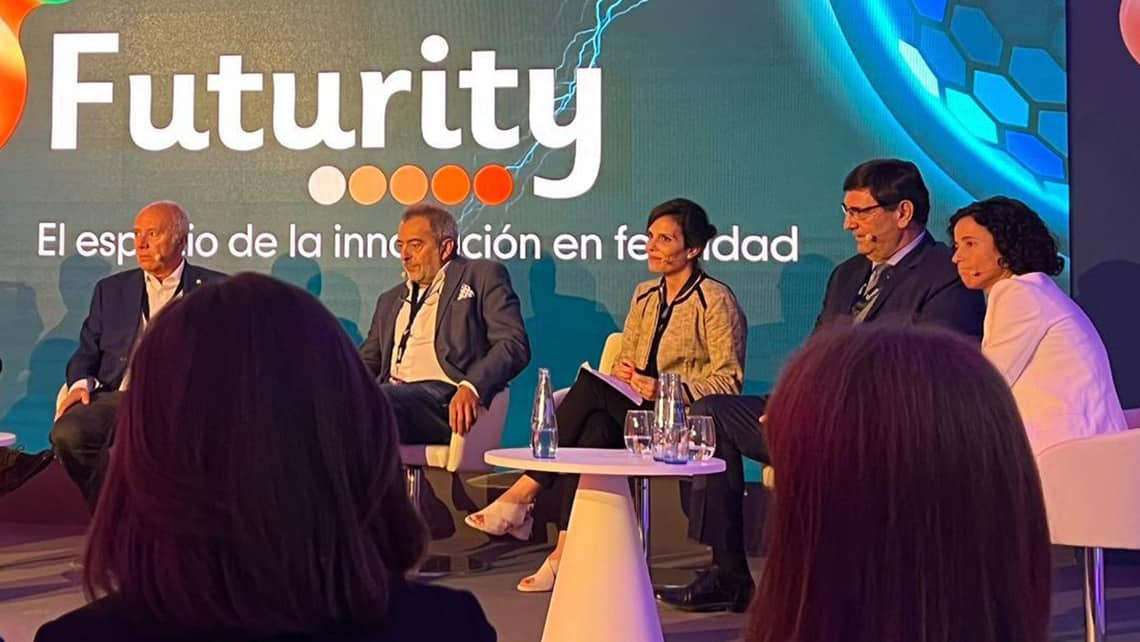 This Thursday 28th September, Dr Andrea Bernabeu, Instituto Bernabeu's medical co-director, will participate in the expert meeting "Futurity, the space for innovation in fertility" which is being held at Palacio Neptuno in Madrid, and organised by Gedeon Richter.
Within the block focused on the social aspects impact on the use of assisted reproduction techniques and vice versa, the expert in reproductive medicine takes part of the round table discussion in which five specialists from all over Spain assess, from their extensive clinical experience, how they face the challenges today's society reflects.
In addition to Dr Bernabeu, the round table will be formed by Dr Gorka Barrenetxea, Dr Marta Devesa, Dr Luis Martínez and Dr Ignacio Cristóbal. Together, they will address various aspects of the current social scenario in which they carry out their medical work, as well as the social trends and needs detected, the patient's participation degree in the assisted reproduction process and the social aspects marking the interaction between patients and doctors.
The "Futurity" event will take place over two days and will explore the most relevant aspects related to fertility. The meeting opens with the content block entitled: "The impact or conditioning factors on our fertility: can we prevent or reduce the risk of infertility?" and includes aspects such as technology in assisted reproduction and its possible influence on the specialty approach.
Instituto Bernabeu experts actively participate in the most relevant scientific events and, as in this case, in the exchange of expert knowledge on the current reality of reproductive medicine.
Los expertos de Instituto Bernabeu participan activamente en los eventos científicos más relevantes y, como en este caso, en el intercambio de conocimiento de expertos sobre la realidad actual de la medicina reproductiva.