Continuing education courses in Assisted Reproduction organised and sponsored by Instituto Bernabeu.
February, 19th 2010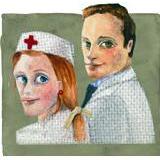 Our group which is wholly invested in the updating of knowledge in the ever evolving field of Reproductive Medicine, is for yet another year starting our continuing education calendar for the first quarter of 2010.
Thanks to the Charitable Foundation Rafael Bernabeu those interested in participating can reserve their place free of charge with priority for individuals who are currently unemployed.
The courses are orientated towards pharmaceutical and nursing auxiliaries, and laboratory technicians. Places are limited.