Agreement signed between the Alicante Bar Association and Instituto Bernabeu
May, 11th 2012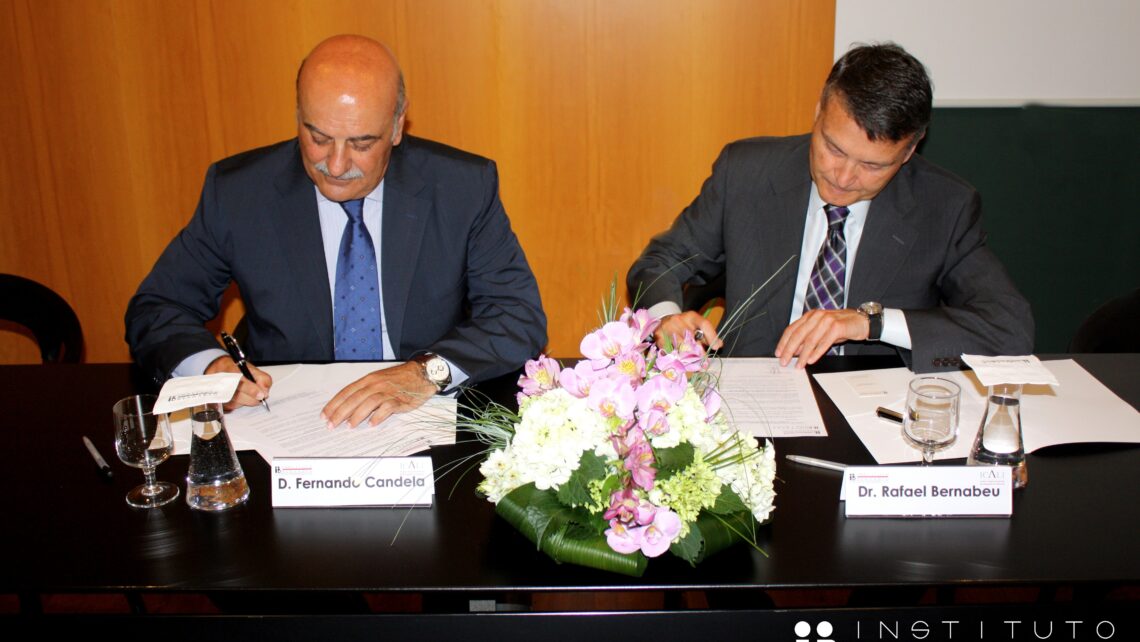 The agreement will promote projects, conferences and updates related to the interactions between case law, reproductive medicine, genetics and biotechnology.
This agreement, signed by Mr. Fernando Candela Martinez, Senior Member of the Provincial Bar Association of Alicante and Dr. Rafael Bernabeu, director of the Instituto Bernabeu group, consolidates the close relationship between the two entities.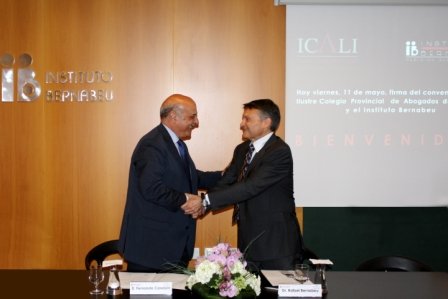 Both institutions have shown their satisfaction with this agreement, through which several joint projects are planned, such as conferences and activities related to aspects such as Spanish law on assisted reproduction or paternity testing for legal purposes, among others.
In addition to Mr. Fernando Candela, other representatives of the Provincial Bar Association of Alicante also attended the event held this morning in the Instituto Bernabeu conference hall, such as Mr. Álvaro Campos Jiménez and Mr. Juan Ramón García, secretary and manager respectively, who ratified this agreement.