A study by Instituto Bernabeu concludes that birthweight is not affected by the freezing process
September, 15th 2021
Freezing-thawing constitutes one of the processes with a potential impact in the newborn's health. Data coming from register-based studies and metaanalisis have found an increase in birthweight with a higher incidence for gestational age in newborns coming from frozen embryo transfer.
This is a matter of concern since epigenetic alterations have been suggested to explain this finding casting doubts on future health during childhood and adulthood. Clarifying the safety of cryotechniques should be a priority considering that, at present, frozen embryo transfers outnumber fresh embryo transfers in IVF clinics. This study evaluated 670 women oocyte recipients who made fresh or frozen embryo transfers at Instituto Bernabeu.
The results show no differences in the birthweight, macrosomy, large for gestational age and pre-term birth between fresh or frozen embryo transfers. In conclusion, our study in the oocyte donation model, eliminating potential confounders which might influence foetal growth, demonstrates that embryo freezing / thawing procedures have no impact on birthweight.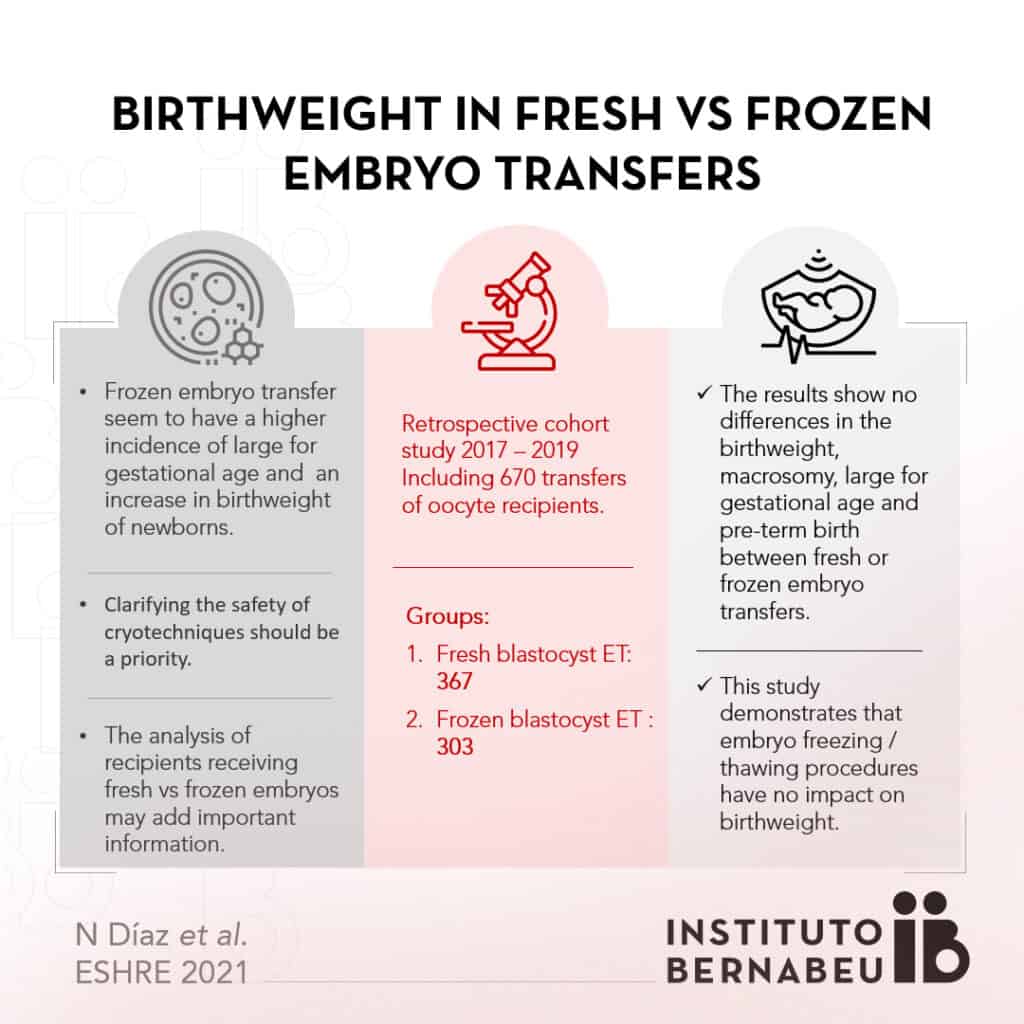 Birthweight is not affected by freezing process. Results from a quasi-experimental study using the Oocyte Donation Model
N. Díaz, J. Ll. Aparicio, E. Álvarez, E. Serrano, J. A. Ortiz, A. Bernabeu, J. Ten, R. Bernabeu