The Bernabeu Institute discusses techniques to determine ovarian reserve at the 36th Congress of the Spanish Society of Gynaecology and Obstetrics (SEGO)
October, 29th 2021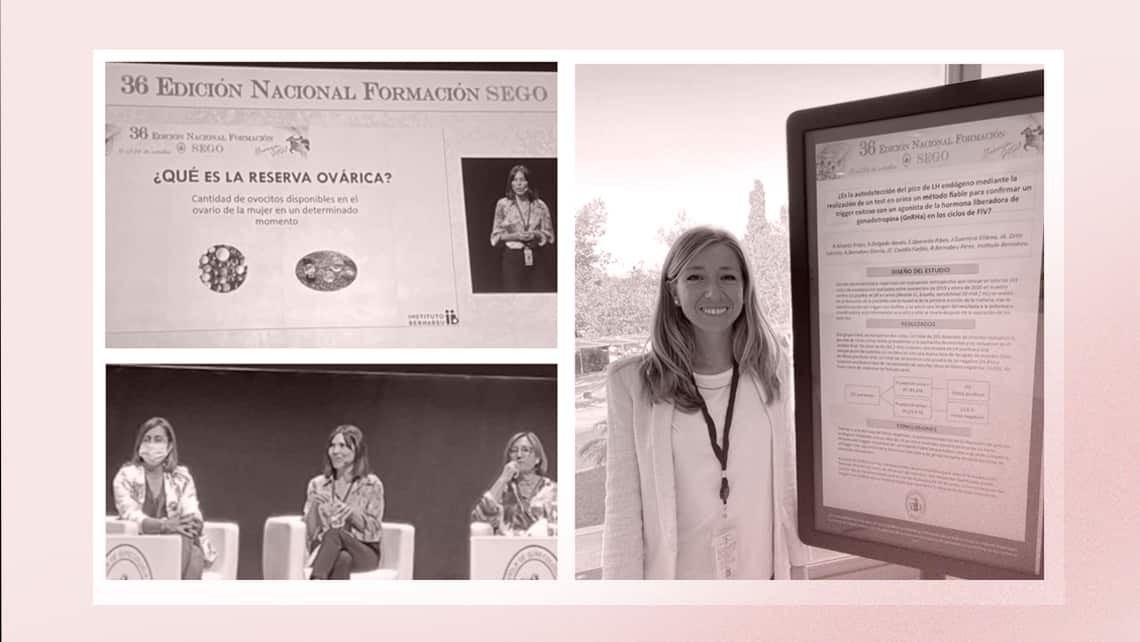 As in previous years, the Bernabeu Institute has taken part in the 36th Congress of the Spanish Society of Gynaecology and Obstetrics (SEGO 2021) held in Murcia between the 19th and the 22nd of October. The Institute's participation covered three areas: low reserve, pre-implantation genetic diagnosis (PGD), and research on the usefulness of urine LH testing to predict egg recovery.
One of the presentations, given by Dr. Ana Fuentes, director of the Low Ovarian Reserve Unit at the Bernabeu Institute, was entitled 'Ovarian Reserve, its Study and Decision Making.
Ovarian reserve is the number of eggs available in a woman's ovary at any given time. Its quality and quantity decrease until menopause.
The presentation outlined the proven techniques for assessing ovarian reserve in patients as well as the preventive measures that can be taken depending on the results obtained. The best predictors of ovarian reserve are age, a marker that predicts pregnancy, and oocyte quality. While the Antimüllerian Hormone (AMH) and the Antral Follicle Count (AFC)are good predictors of ovarian response to stimulation treatments.
The usefulness of the urine LH test
Dr. Begoña Alcaraz presented the poster session "Is Self-detection of the Endogenous LH Surge by Means of a Urine Test a Reliable Method to Confirm a Successful Trigger with a Gonadotropin-releasing Hormone Agonist (GnRHa) in IVF cycles?
In her presentation, Dr. Alcaraz stated that it has not been shown that "the use of urine LH testing 12 hours after a GnRHa trigger is in fact a reliable method for predicting response in oocyte retrieval".
PGD: pre-implantation genetic diagnosis
In his lecture, Dr. Juan Carlos Castillo, a renowned gynaecologist and expert in reproductive medicine at the Bernabeu Institute, discussed pre-implantation genetic testing (PGD / PGT-A) as a means of analysing chromosomal abnormalities.