25th birthday of Instituto Bernabeu's first IVF baby
Celebrating the 25th birthday of our first IVF child, also the first one in the Valencian Community
This month of August, 25 years ago, Rafael David was born, as a result of the first successful in vitro fertilisation in the Valencian Community, carried out by Dr. Rafael Bernabeu.
This morning, on the occasion of this important event, an emotional meeting took place between his family and the Doctor, during which they went over Instituto Bernabeu's development over the years.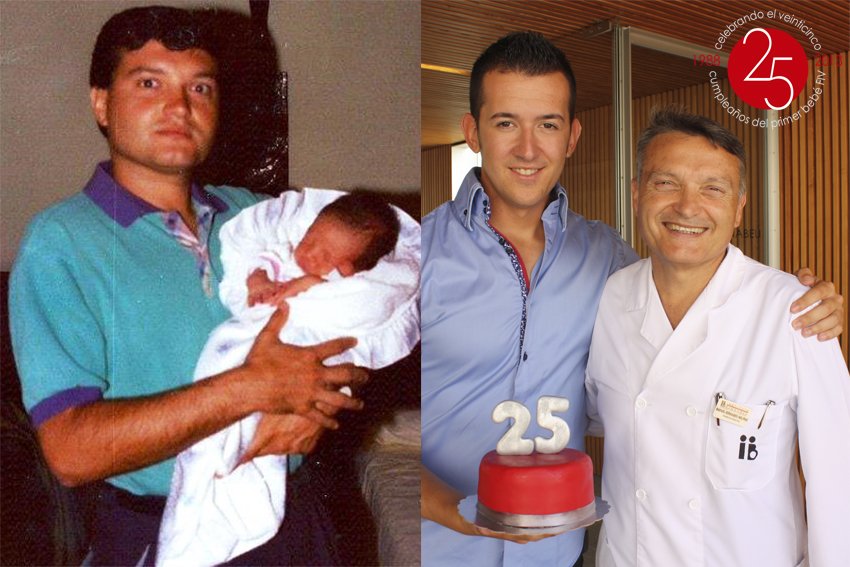 Instituto Bernabeu's long history began 28 years ago with the first successful pregnancies from artificial inseminations in 1985, which was reinforced by this first In Vitro Fertilisation in 1987, followed by many more important achievements. Throughout the years, Instituto Bernabeu has become a leader in reproductive medicine, due to its commitment to excellency in offering its patients the highest quality comprehensive care.
In this period, more than 10,000 children have been born through In Vitro Fertilisation, and 46,400 patients of 60 different nationalities have been assisted in our four clinics located in Alicante, Elche, Cartagena and Benidorm. All of the clinics are equipped with state-of-the-art technology in order to carry out the most advanced treatments. As of today we have performed more than 25,000 reproductive treatments for patients that have trusted Instituto Bernabeu to pursue their personal project of having a child, due to our results, firm medical principles, research work and comprehensive medical and emotional patient care.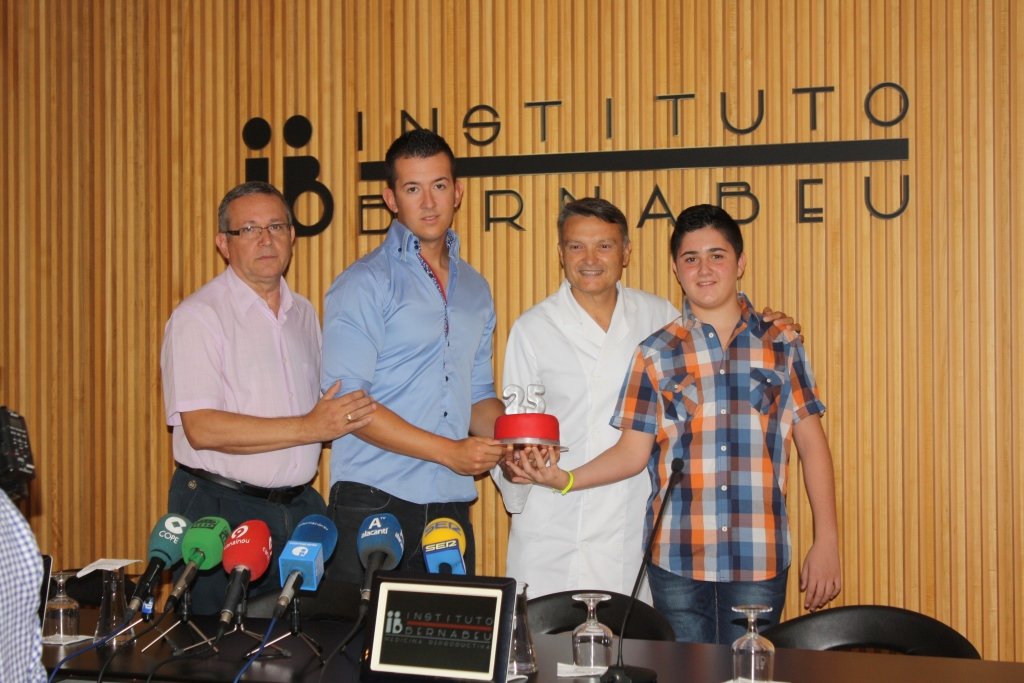 Gallery: 25th birthday of Instituto Bernabeu's first IVF baby