Ovarian Vascularization Predicts Oocyte Number and Quality. Research work accepted by the ASRM (American Society of Reproductive Medicine)
September, 30th 2013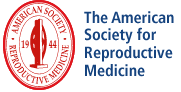 OVARIAN VASCULARIZATION ANALYZED BY 3D POWER DOPPLER ANGIOGRAPHY ULTRASOUND PREDICTS THE NUMBER OF MATURE OOCYTES IN POOR RESPONDER PATIENTS.
B. Moliner, J. Ll. Aparicio, F. Sellers, L.Luque, J. Guerrero, R. Bernabeu.
Due to the current advances in Reproductive Medicine, the need to treat patients with limited prognosis has become apparent. From Instituto Bernabeu 
Poor Responder Operational Unit
, we use tools to improve the prognosis and diagnosisof these patients, such as the use of 3D Ultrasound Scan and Power Doppler Angiography Ultrasound.
The role of the ovarian vascularization regarding ovarian response and the follicle reserve is well known, knowing that to less vascularization greater the risk of a poor response in the number of oocyte retrieved after an assisted reproduction treatment.
We have in our institution the latest technological advances; we can measure the ovarian vascularization with 3D Power Doppler Angiography Ultrasound.With all that, we have carried out a pioneer work in the world, in which we are able to predict how many good quality oocytes are we going to get after the egg retrieval thanks to this measurements.
With this work we have established the vascularization levels needed for obtaining more than two mature or good quality eggs, being able to inform the patient otherwise, and establishing a diagnosis that was far more difficult to obtain.
This prediction will help us to give as much information as possible to the patient and making the decisions leading up to the extraction, minimizing the stress experienced by the patient.