Instituto Bernabeu has participated in several expert congresses during the month of June
June, 20th 2019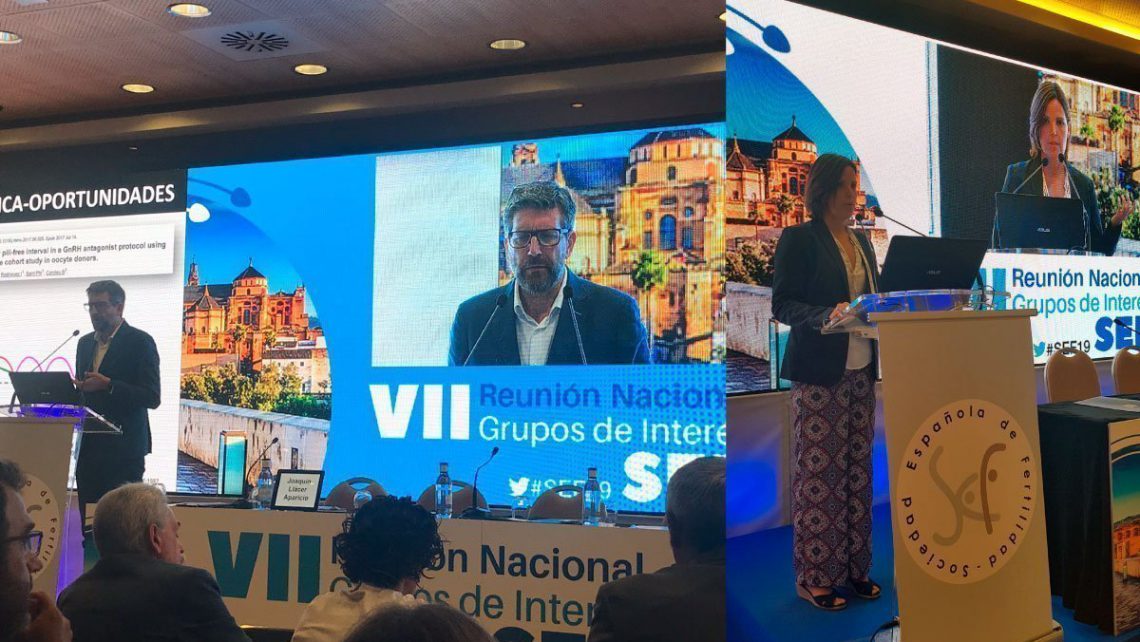 Ovarian stimulation and pharmacogenetics are addressed in the presentations given by molecular biologist, Belén Lledó.
Instituto Bernabeu undertakes vital healthcare work which is supplemented by its participation in congresses and both national and international events. One of this month's most relevant event took place in Cordoba. The 7th SEF National Meeting of Groups of Interest was held on 7th and 8th June. Every two years, the Spanish Fertility Society brings together experts in assisted reproductive medicine in order to share updated ideas and make new contributions across various fields.
Instituto Bernabeu participated in the event with a presentation entitled 'Ovarian stimulation: important aspects for clinics and for patients'.
Molecular biologist and Director of the Genetics Laboratory at Instituto Bernabeu, Belén Lledó, also gave a presentation at the SEF meeting. Her speech was entitled 'Pharmacogenetics: the role of follicle-stimulating hormone receptor polymorphisms'.
Between 31st May and 1st June, Instituto Bernabeu participated in the 7th Mediterranean Forum held in Jávea and organised by Merck. At this event, the expert in ovarian reserve gave a presentation on 'New strategies in ovarian stimulation'.
Instituto Bernabeu will include nine items of scientific research in its participation in the most important congress in the world in the field of assisted reproduction and fertility: the ESHRE event which will take place between 23rd and 26th June in Vienna.