Instituto Bernabeu participates in the 20th Peruvian Congress of Reproductive Medicine in Lima with two of its milestones on ovarian stimulation
February, 24th 2022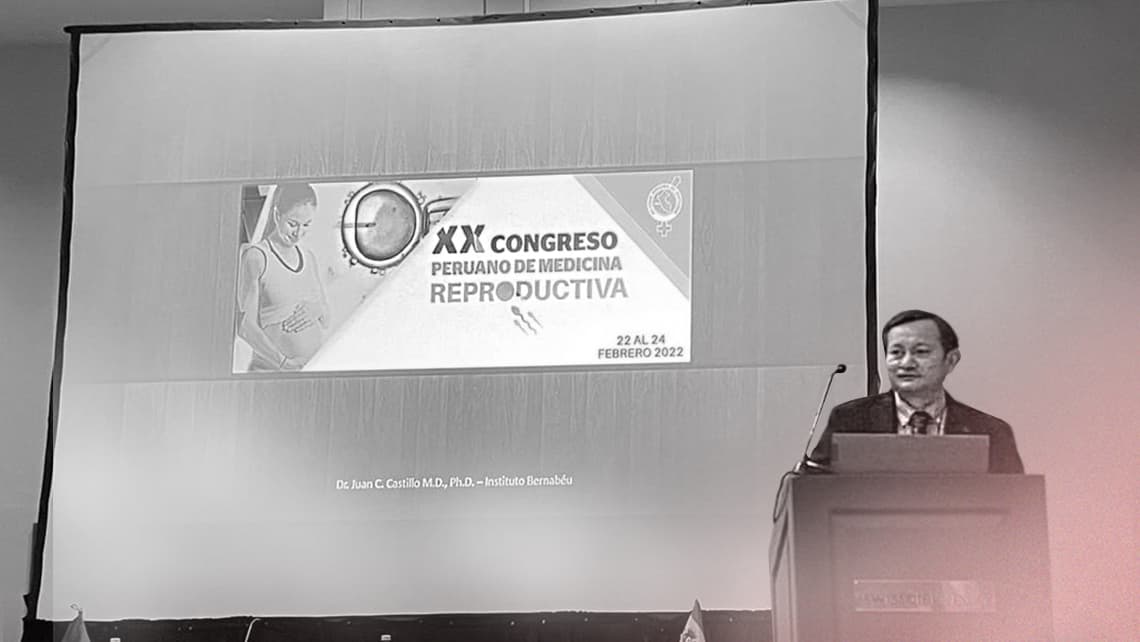 Instituto Bernabeu participated in the 20th Peruvian Congress of Reproductive Medicine held on February 23rd and 24th in Lima with two presentations on ovarian stimulation. Dr Juan Carlos Castillo, gynaecologist and head of the international patient area, actively participated in this scientific meeting.
In his presentation "GnRH agonist triggering: more than preventing Ovarian Hyperstimulation Syndrome (OHSS)", Dr Castillo explains how Instituto Bernabeu has been the first centre to apply novelties in the ovarian stimulation phase that have optimised the treatment to obtain oocytes, improving the patient's quality of life.
Instituto Bernabeu is a pioneer in performing stimulation at any time of the cycle and also substituting the medication injection with the administration of ingested a natural hormone, avoiding additional punctures in the clinic's egg donation programme. This was explained by Dr Castillo in the talk "New strategies in ovarian stimulation: Random start. Progestins for LH peak blocking in IVF cycles".
Both strategies have already been recognised by international organisations such as the congress of the European Society of Human Reproduction (ESHRE), among others.