Instituto Bernabeu obtains the QH* Excellence in Healthcare accreditation
November, 28th 2019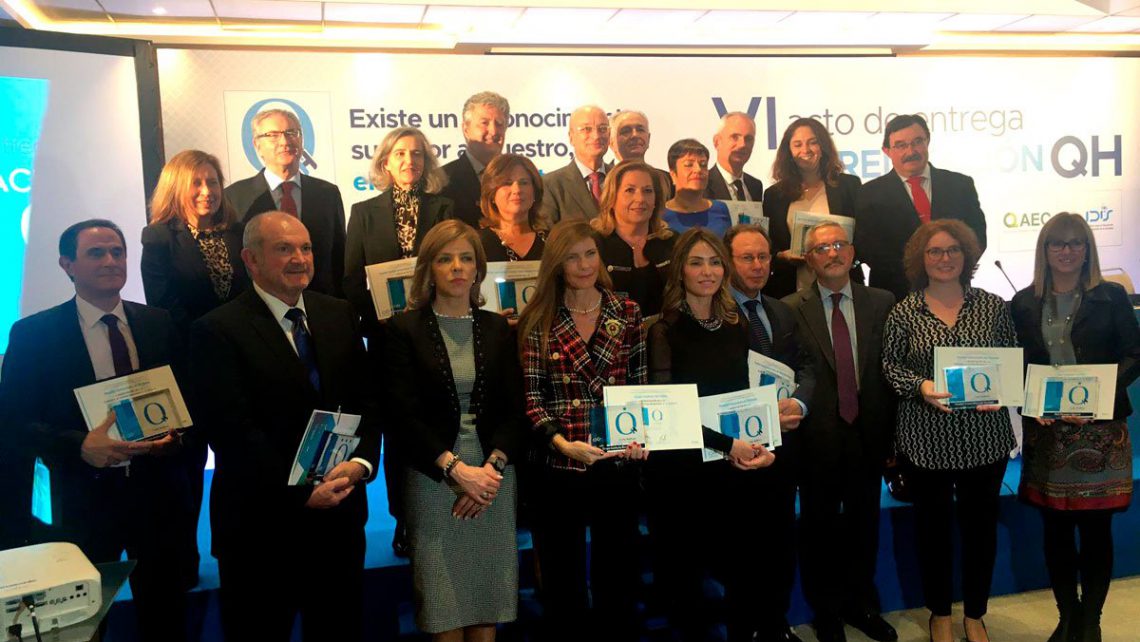 Instituto Bernabeu's strive for excellence is clearly marked out in a meticulous work method and implementation of the most demanding healthcare and process quality controls with the aim of always achieving excellent results. The healthcare that patients are given is endorsed by certifications and accreditations awarded to the clinic by independent entities. Instituto Bernabeu Group has recently been awarded the QH* accreditation. It entails not only a renewal of the Quality Healthcare (QH) certification, but also an additional, higher level that has been driven by the 'increase in the validity of certain certifications', as highlighted by the Institute for Development and Integration of Health (IDIS), the accrediting organism.
The QH certification is awarded to clinics that strive to achieve continuous improvement in quality and determine to manage their processes in an appropriate manner whilst undertaking the challenge of obtaining official certifications to accredit this effort. It is a pioneering and innovative system for public and private healthcare entities where quality equals a culture of continuous improvement.
The award ceremony took place at midday on 28th November and the certificate was accepted by Elena García Llopis, Director of Process Analysis and Quality Healthcare at Instituto Bernabeu.
Instituto Bernabeu Group periodically renews its commitment to quality in general and to quality and safety in processes. They are endorsed by these national and international awards: ISO 9001:2015 for quality management; European Foundation for Quality Management (EFQM) Committed to Excellence certificate (Instituto Bernabeu is the first Spanish reproductive medicine clinic to have achieved it); EFQM SEP (excellent private healthcare) stamp; SEP International; and UNE 179007 Quality Management for Assisted Reproduction Laboratories.