Instituto Bernabeu inaugurates the 10th Master's Degree in Reproductive Medicine 2021-2022 and hosts the presentation of diplomas for the last two graduating classes
October, 27th 2021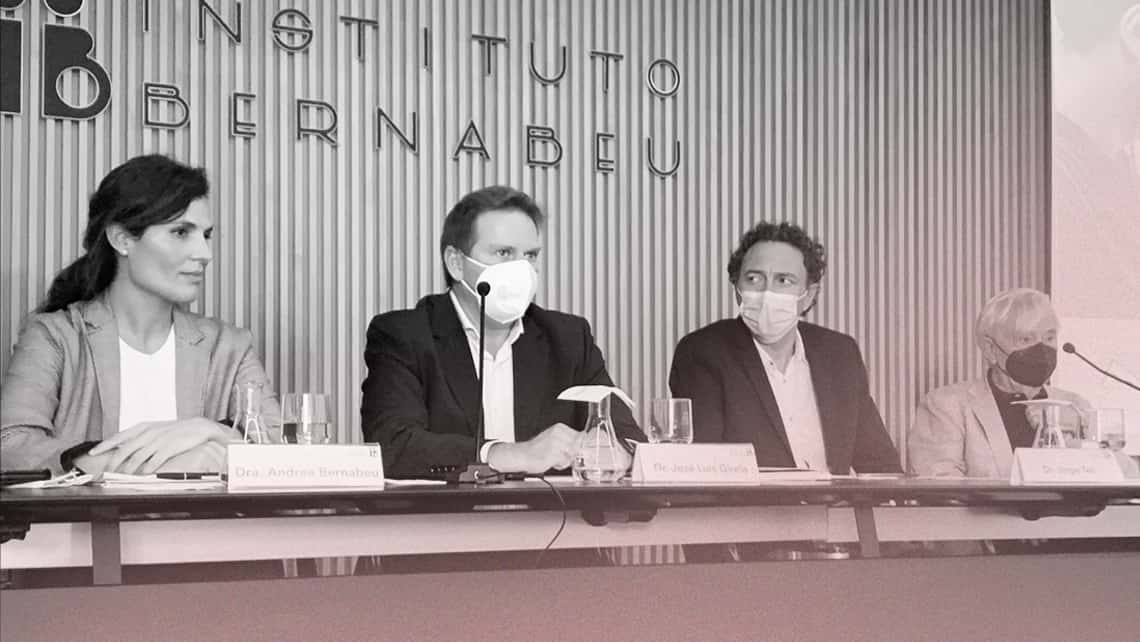 The Instituto Bernabeu facilities in Alicante hosted the opening ceremony of the Master's Degree in Reproductive Medicine tenth edition on Wednesday, October 27. This is the Department of Biotechnology Postgraduate Degree in the Faculty of Sciences at University of Alicante (UA) and Instituto Bernabeu, in whose headquarters and laboratories the theoretical and practical sessions are held.
The clinic's assembly hall welcomed more than thirty people to celebrate the official opening of the 2021-2022 course and to collect the diplomas of the two previous editions that had to be postponed due to the pandemic. Attendance was lower than desired due to the restrictions imposed by the need to continue the fight against covid-19. The event was attended by the students who will be studying this specialisation, which this year celebrates its first decade, together with the director of the Master's, Professor José Luis Girela, and Dr Jorge Ten, Instituto Bernabeu's director of the Embryology Unit and coordinating director as well as the promoter of this Postgraduate Degree, Professor Joaquín de Juan. The medical co-director of Instituto Bernabeu, Dr Andrea Bernabeu has been in charge of welcoming and opening the event.
Dr Bernabeu explained that IB is a benchmark in reproductive medicine, a cutting-edge healthcare center characterized by respect for people, personalized treatments and the use of new technologies. And she has emphasized its ability to attract talent. "We have come a long way, but there is still a long way to go," she said during her welcome speech.
The event also featured students who have already completed this Postgraduate Degree in the last two editions. The students of the 2019-2020 course, which took place in the midst of the pandemic, and those who have taken the 2020-2021 course received their accreditations. The most relaxed moment of celebration took place in the gardens of the clinic, which hosted a wine of honour.