Instituto Bernabeu has opened its seventh reproductive medicine clinic in Palma de Mallorca
September, 2nd 2019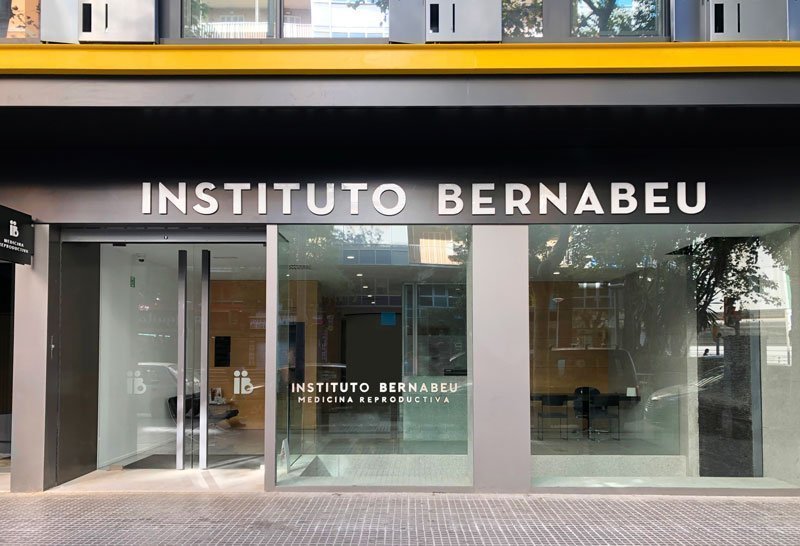 Instituto Bernabeu's seventh reproductive medicine clinic has opened in Palma de Mallorca. It is located in Avenida de Aragón, number 8, right in the commercial heart of Mallorca, opposite El Corte Inglés. The clinic specialises in personalised solutions and courses of fertility treatment that have been designed to suit each patient. Its branch in Mallorca uses the very latest developments in the field of genetics and reproductive medicine. Its treatment units, such as the Poor Ovarian Reserve Unit and Embryo Implantation Failure Unit are internationally renowned.
The clinic maintains the very high quality standards that are a characteristic of all Instituto Bernabeu group branches. The multi-disciplinary team includes leading and professionally competent members of staff and it is known for providing the very best healthcare possible. The team focuses on each patient's healthcare and the clinic has been carefully designed and equipped with the latest technology. The facilities are modern, welcoming and, above all, large. Over 600 square meters of facilities are spread across two floors and linked by a water feature that gives the indoor space a natural and relaxing ambience.
The team of doctors has access to the very latest technology for check-ups, uses the very latest developments in genetics and performs any tests that are needed in order diagnose and treat patients appropriately. The clinic also has in-house andrology and embryology laboratories, a gamete and embryo cryopreservation room, an operating theatre and three patient rooms. Furthermore, it has a diagnostic hysteroscopy room and four gynaecology, fertility and consultation rooms.  The ambience is exclusive and designed to protect patient privacy. Instituto Bernabeu has over three decades' of dedicated experience and it has piloted much of the progress that has been made in reproductive medicine on a national and international scale. This is because, in addition to its work in healthcare, the clinic has always focussed on research, an area in which genetics plays an increasingly essential role.  Progress of this kind has provided answers to many of the unknowns in fertility.
Previously, in 2017, Instituto Bernabeu opened its Madrid clinic. As well as in Mallorca, the group has clinics in Albacete, Cartagena, Elche and Benidorm plus the main branch in Alicante.