Instituto Bernabeu decreases the number of injections required for ovarian stimulation
July, 5th 2017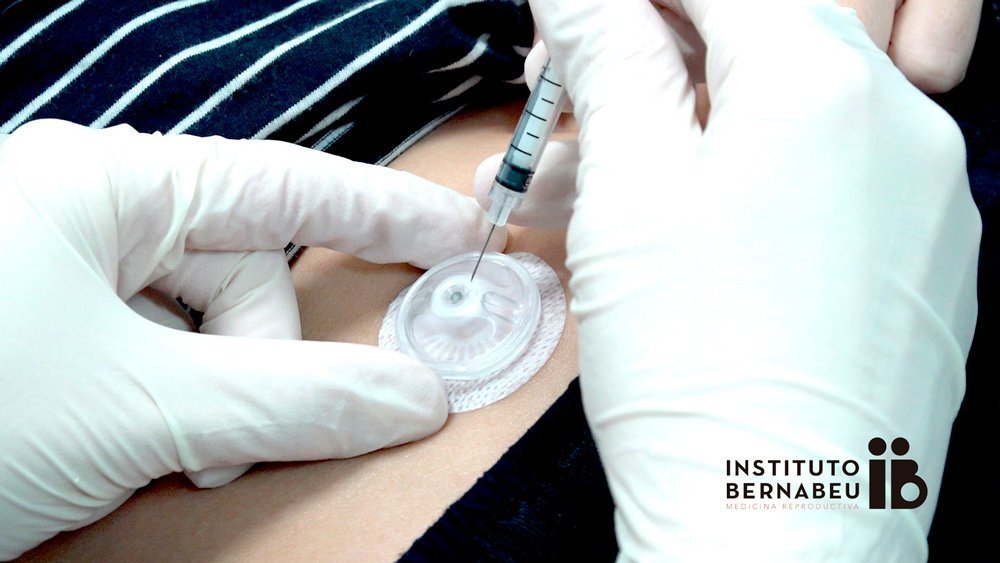 Instituto Bernabeu has revolutionised the way in which drugs for ovarian stimulation are used. Three days' worth of medicine can be taken in a single injection thanks to a device known as the i-Port which is already being used by diabetics. During courses of fertility treatment and when ovarian stimulation lasting an average of ten days is carried out, drugs need to be administered using injections. Many of the women who come to our clinic admit to being afraid of needles.
ESHRE, one of the most significant reproductive medicine congresses in the world which is due to be held in Switzerland between 2nd and 5th July, has recognised the importance of this innovative use in the field of reproductive medicine. Instituto Bernabeu will present the study carried out on patients in which the majority prefer using the i-Port during ovarian stimulation.
By using this device, Instituto Bernabeu has revolutionised the outlook for assisted reproduction and has made taking injectable drugs easier. The number of injections during a course of stimulation are reduced to three by using a patch that introduces a thin cannula into the skin when a little pressure is applied. The cannula is used to deliver the medicine and no injections are required.
Introduction of a novel device for drug administration for ovarian stimulation. J. Guerrero, J. Ten, A. Rodríguez, J. Ll. Aparicio, J. Giménez, P. Baviera, R. Bernabeu.