A research presented by Instituto Bernabeu at ESHRE 2021 studies clinical relevance of re-expansion after blastocyst thawing
August, 11th 2021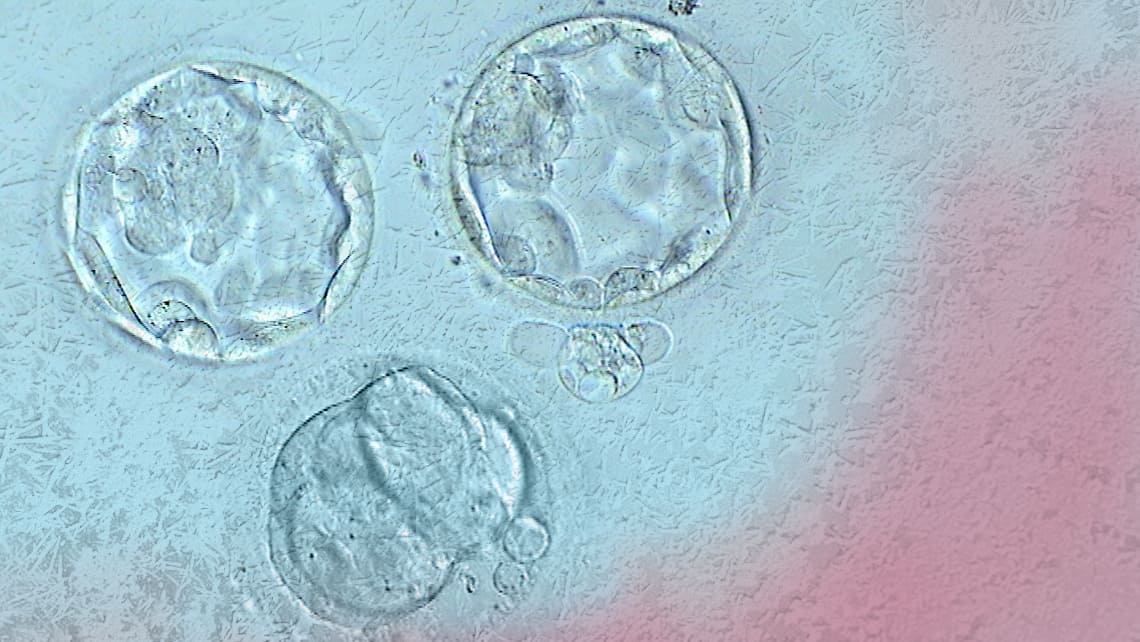 Instituto Bernabeu has presented in poster format a work that studies clinical relevance of re-expansion after blastocyst thawing at the 37th Annual Meeting of the European Society of Human Reproduction and Embryology (ESHRE).
Improvements in embryo culture conditions, endometrial receptivity protocols and vitrification as a revolutionary cryopreservation technique have allowed the expansion of blastocyst stage transfers (Lieberman and Tucker, 2006; Stanger et al., 2012; Rienzi et al., 2017), increasing clinical pregnancy and implantation rates in IVF cycles.
The re-expansion of thawed blastocyst at the time of transfer has been considered as a good prognosis factor, but not always thawed embryos re-expand. To evaluate the relevance of this event, we compared the clinical results of the re-expanded embryos versus the collapsed ones after their thawing and transfer. Positive beta human chorionic gonadotrophin, pregnancy rate, early miscarriage rate and live birth rate were compared between these two groups.
All the variables analysed were statistically significant in favour of the re-expanded embryo group except for early miscarriage rate. Therefore, we can conclude that the transfer of re-expand blastocyst could be a positive indicator of clinical outcomes. In case of non-re-expand embryos, transfer of two could be reasonable.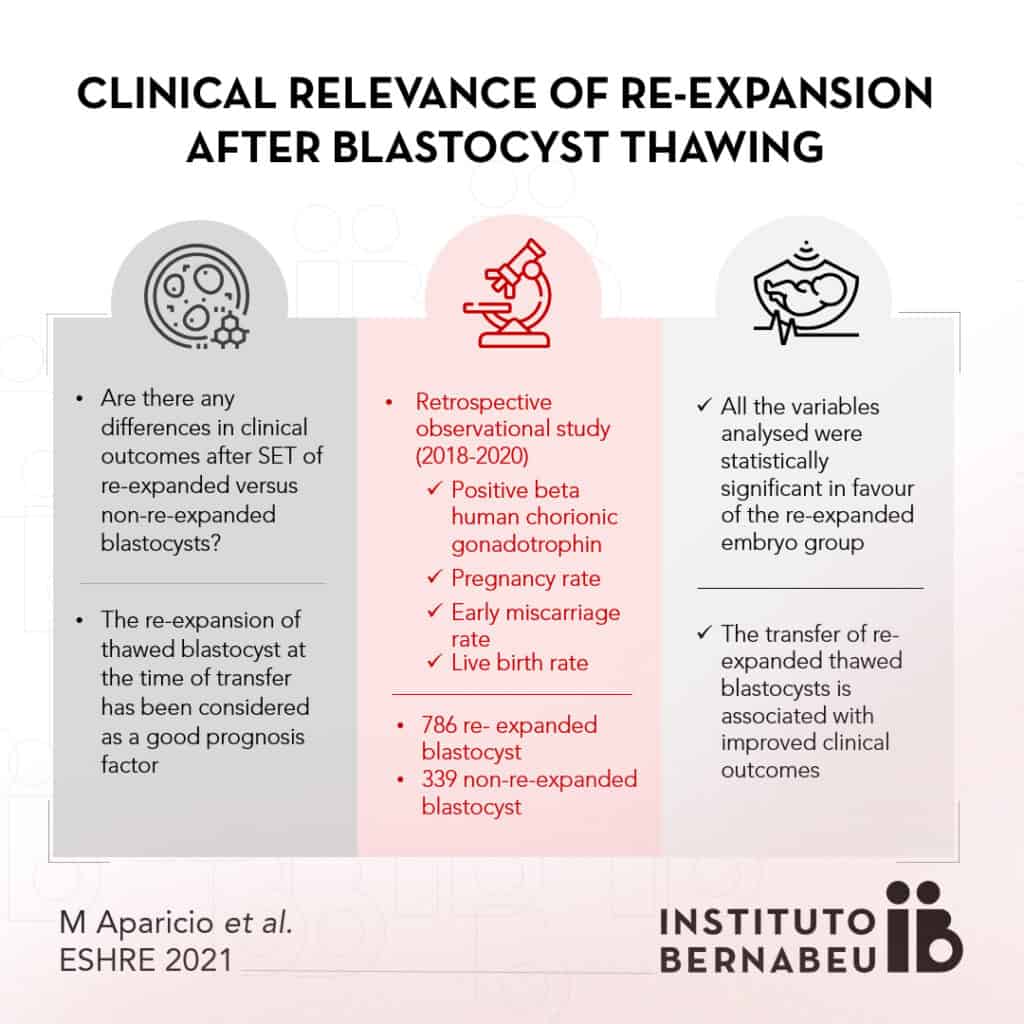 Clinical relevance of re-expansion after blastocyst thawing
M. Aparicio, L. Herrero, L. Cascales, J. Ll. A paricio, J. Ten, R. Bernabeu