Instituto Bernabeu Reproductive Immunology Unit
Consultation, diagnosis and treatment in order to avoid immune rejection of embryos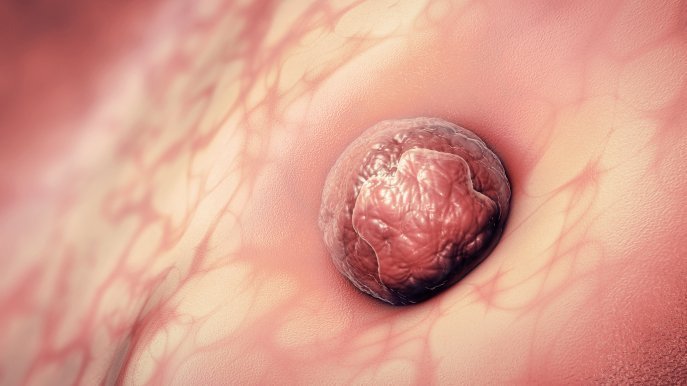 Do you need help? 
We can help you with a no-obligation

Immunity refers to the way in which our body protects itself against infection. In other words, our defences.
The human body has two types of defence systems: innate immunity which is present in all living beings (including plants) and acquired immunity which basically consists of remembering our defences' response so that when the body enters into contact with an infection once again it can respond quickly and in a coordinated manner.
The following question is commonly asked during fertility consultations: am I rejecting my embryos and, therefore, not getting pregnant?
The uterus has specific immunity which allows for embryo implantation, just as the embryo has molecules which introduce it in such a way that it is not considered a hostile organism. As such, it is never subject to attack from our defences.  
Embryo implantation means that at some point the embryo hides away and protects itself from the mother's defence immune system.
Since the embryo, whether from the mother's own eggs or from donor eggs, is always a foreign body to the immune system, an exchange must necessarily take place between the two in order for, in the first instance, implantation and, later, development to take place.
On occasions, this immune tolerance process does not function correctly and implantation failure (both following natural conception and following IVF) or repeat miscarriages occur.
How can fertility-related immunological issues be treated?
Depending on the case, there are different lines of treatment which then need to be strictly personalised based on medical background and test results from the laboratory.
How can they be solved? The IB Embryo Immunology Unit
Within Instituto Bernabeu's Implantation Failure Unit, we have set up a multidisciplinary department which benefits from the collaboration of Dr Pascual Marco, haematologist and expert in such issues, as well as the gynaecologists and embryologists in Instituto Bernabeu's Reproductive Immunology Unit. This unit provides evaluation and treatment during pre-conception and post-conception as well as throughout pregnancy.
Additionally, Instituto Bernabeu has a High-Risk Pregnancy Unit (coordinated by Dr Francisco Sellers) which aims to ensure that pregnancies end successfully.
What role does immunity play in embryo implantation?
First of all, in the detection of the embryo itself. The embryo contains molecules denominated HLA which are present in all the cells but only in embryos. We have HLA C, G and E in the embryo and they are passed on from the father and mother. Some experts believe that incompatibility between paternal and maternal C type HLA causes implantation failure and even certain uterus-related disorders such as intrauterine growth retardation or pre-eclampsia. The fact is, however, that there is still a lot of controversy on this subject matter and there are publications with contradictory results. The lack of well-designed studies in which criteria converge makes establishing this as a cause currently very difficult although it is a very promising line of investigation.
Secondly, the role of our defences in embryo implantation would appear to be key to developing the complex necessary steps for successful placentation and implantation. The Natural Killer (NK) cells are the uterus' most studied defences. NKs help the embryo to connect the mother's and the embryo's blood vessels, the latter also being formed with the former's help. If defences are too abundant, vessel formation becomes uncoordinated and inefficient and this may lead to miscarriage or implantation failure.
The other defences (present throughout the body) are the T Helper (THL) lymphocytes which recall past infections and call on the defences which produce inflammation (particularly THL type 1) whilst type 2 produce anti-inflammatory defences. We know that the balance between TH1 and TH2 is important in implantation and that, when TH1 is greater than TH2, miscarriages and implantation failures are more common.
How can I find out if I am suffering from an immunity issue which has a connection to my reproduction issues?
First of all, we do not recommend tests of this type on patients who have not experienced repeat implantation failure or repeat miscarriages since the lack of consensus between studies means that scientific proof is, to date, not particularly reliable. But if we are faced with circumstances such as those described above and other more likely causes have been ruled out, a blood test is carried out in order to evaluate the body's immune capacity for implantation, carrying out an evaluation of the existence of most commonly associated NKs and the TH1 and TH2 balance.