The Women and Society Forum closed the fifth edition with its highest share with about 700 registered.
09-03-2010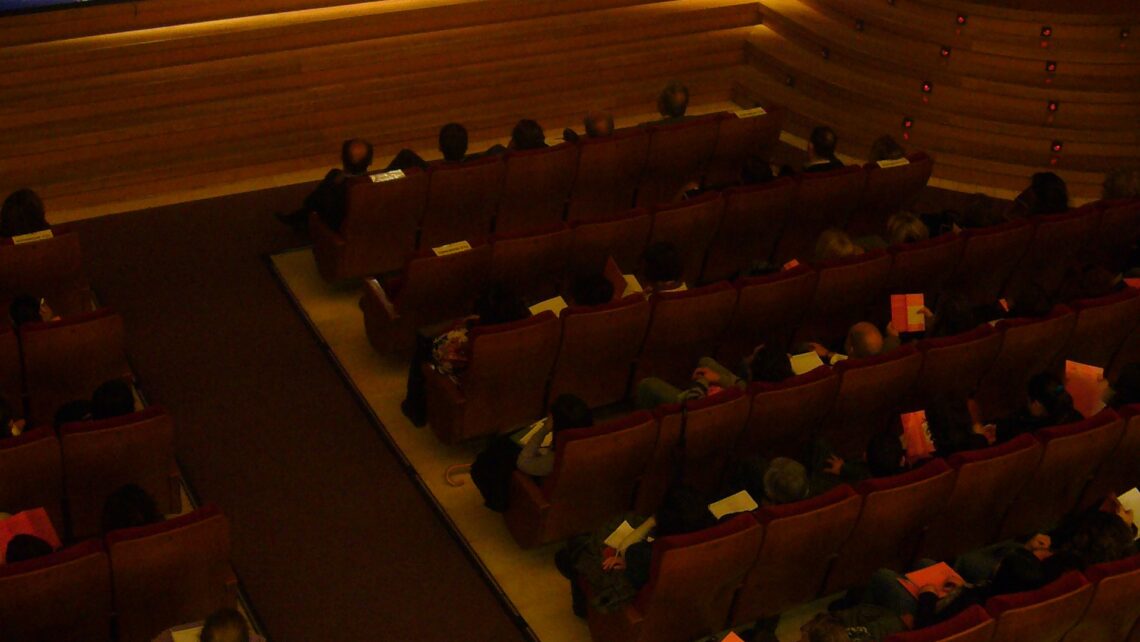 On March 5 was the beginning of the fifth edition of Women and Society Forum Internacional conference with Javier Cortes gynecologist and oncologist. At the opening session was attended by Augustine Llorca, Regional Manager of CAM in Alicante, Jose Joaquin Ripoll, president of the Diputación de Alicante, and Dr. Rafael Bernabeu, Instituto Bernabeu Group director.
Eduardo Vilaplana, Director, Department of Oncology at the IB, as president of the first panel discussion, said that «not even two generations ago that the major problem of cancer in women was the cervix. The women we died, 7,000 each year. But years have passed, things have changed and now other disciplines clothes cancer treatment, is already something multidisciplinary. But this is the physical aspect of cancer, but we must also take into account the family aspect, the psychological support, nutritional support … that will be featured in the development of the round tables.
Women and health: cancer in women
Javier Cortes, Coordinator of the Spanish group of vaccines, noted that «there are only three tumors that are likely to be screened: breast, cervical and colorectal. We recommend all international agencies and applies not only to control them. One in four women in Europe remains outside of preventive programs when they are not actively».
Rates vary according to type of tumor. In the case of vulva cancer rate is 1.15% incidence. In the case of cervical cancer rate stands at 6.35%. In this particular case, the expert noted that «there are 500,000 new cases each year worldwide, most in developing countries. With respect to rates per 100,000, in ovarian cancer they are at 8.2. Cancer of uterus, meanwhile, is 12 and the most incident in the case of women, the breast, with a 57.8 rate.
The cervical cancer is the direct result of infection with a sexually transmitted virus. That is, women without HPV can develop cervical cancer. Risk factors to catch this virus:
— Age of onset of sexual relations.
— Number of sexual partners, that is what matters, not so much age (yes it is in the sense that more younger sexual partners).
— Man of risk, which would be one who comes regularly to brothels.
— HPV type: 16. That is the most pernicious.
«What do we do about it? Use a condom. It may be surprising, but only half of the Spanish use it. Yet condom protects only 70% of HPV infection with the virus, since only by contact is possible contagion. »
The safety of HPV vaccines
Dr. Cortes recalled that «we have 2 vaccines, which are very safe. There has been much controversy unjustified, but WHO and other international organizations I assure them that no serious adverse events associated with the vaccinations and have been administered nearly 60 million doses. People who are vaccinated things happen, good and bad and has been very clear that had nothing to do with the fact that vaccines occupied the front pages. Vaccination is effective and advisable, and should be included in national immunization programs.
The case of adolescents in Valencia was «disproportionate» in the media, «but we should move this page and it was almost 2 years ago. It is proved that what happened had nothing to do with the history of vaccination. This had a negative influence in the administration of the vaccine. So unfortunately this issue has negatively impacted treated vaccines in general: there are fewer people who have been vaccinated for measles, for example. The message this sends is clear: security is absolute, which is unsafe is not vaccinated, «he said flatly Dr. Cortes.
Vaccination represent primary prevention. The school would relate to screening. In this regard, Dr. Cortes said that «we will request that the age at which annual screening has to be done is the 30 years instead of the current 35. The interplay of screening and the vaccine would be the third way to prevent cancer by HPV infection.
Moreover, the expert commented that «anal cancer is HPV-dependent and is growing in an exponential manner and especially in gay men.» In this sense Cortes added that the incidence is 70 per hundred thousand, higher than breast cancer which is at 57.8.
With regard to hereditary component, the breast and ovarian cancer occurs in 80% of cases without familial genetic load, while the remaining 20% it would be a link between cancer and having a family history. In all other cancers, the percentage would drop to 10%. Other factors are hormonal contraceptives, which increase the risk of thrombosis, and smoking-related can be «very dangerous». Furthermore, «increased the risk of cancer. We must use them very sparingly.
Breast cancer also appeared favored if obese obesity or alcoholism.
Against this, risk mitigating factors were «breast-feed their children, early pregnancy and physical exercise. But also the risk of cancer mortality drops by 20% if there is a screening in the population aged 40 and 70 years. » Cortes added that breast self-examination «is useless, it only neurotizarse. For a woman who succeeds, 99 it does badly.
Regarding the prevalence, 1.4% of the general population to suffer a cancer during their lifetime and 1 in 10 women will develop a breast tumor in his life.
The expert said during his presentation, «These forums are not common. I'm used to speaking in very technical forums and this forum is an effort of enormous significance. The quality information and debate are essential quality. »
Fertility Preservation
The following speech was given by Dr. Joaquin Ll. Aparicio, who explained, in the course of his presentation Preservation parenthood in cancer patients, that «we are facing a real possibility of preserving the rich potential for cancer once cured develop a full life in all aspects. » In figures, «1 in 2 men will suffer a cancer throughout his life and make it 1 in 3 women. In them the most prevalent cancer is the prostate and in women is breast cancer. »
Cancer survival is a reality and this has led to doctors when they diagnose this disease, think «not only patient survival but also their quality of life after cure and one of the factors that most affect the quality of life of these patients is the possibility of having children. » Cancer treatments can cause testicular or ovarian dalos. In the case of chemotherapy depend on the type that is applied on the dose given or the patient's age.
«The age of women is key when you are over 40 years if you apply 5 grams of chemotherapy period runs out, unless this fact diminishes age.
Techniques such as embryo freezing, oocyte freezing «or for that matter even the freezing and subsequent autotransplantation of ovarian tissue, have been implemented to try to preserve fertility in patients undergoing cancer treatments,» said Dr. Ll. Aparicio. Therefore, «all patients of childbearing age should be informed of all the possibilities so they can make appropriate decisions before undergoing such treatment.
For his part, Dra. Pino Navarro, head of the IB Endocrinology Unit, described the relationship between nutrition and neoplastic diseases through an analysis of scientific literature about it. In addition to addressing current nutritional status and its implications for gynecologic malignancies, the expert said «the benefits that can provide nutritional approach to women already diagnosed with cancer.»
Increasing number of immigrants in the consultations on pregnancy:
Dr. Navarro found that consultations on gestation by the immigrants has grown very significantly in recent years. » The expert has followed him in and the figures speak for themselves: if in 2003 was 8% of immigrant patients, in 2009 this percentage had grown up to 30%. Already in 2006 the figure was 16%, so you can see this progression.
Of the total inquiries received, Dr. Navarro says that 56% are overweight or obese. Only 25% of patients are considered «normal» in terms of weight, ie with a BMI between 20 and 25 points. «Therefore, the situation is mainly obesity,» this is linked to cancer in some way? «Asks the expert. Indeed, «a study of 2009 takes 20 Illness and says that overweight and obesity increases the relative risk of cancer. The relative risk factor means that the conditions in this case, the onset of the disease. The risk is between 1.5 and 3 times higher as overweight or obese, of getting some time in their life cancer. »
The feed can promote or prevent the onset of cancer. Thus, for example, «the Mediterranean diet decreases the chance of dying from cancer and other illnesses.
Psychologists Enrique Lopez and Monica Pascual talked about the emotional support to cancer patients. «Cancer disrupts our lives and makes an absolutely, family, couple, become conditioned.
Also the social environment, friends, coworkers, and the health environment also will be constrained, according to Lopez. «Any approach to treatment will have to embrace all that is the person from a social psychological perspective.
The symposium also included patient associations AMACMEC (Provincial Association of Women Affected by Breast Cancer) and APAMM (Association of Women mastectomy)
Women and social conflicts
Miguel Angel Segura, President of the Foundation of juvenile institutions for education, action and research and director of Nazareth, spoke in his presentation of childhood, youth and immigration. «When we put together the words children and immigration build a combination that seems to refer to problematic situations, difficulties, something negative. But is it really so? Which of the two concepts is one that contributes a negative? Perhaps instinctively, consider the second of the terms, «said the expert.
«But not a good time for children. In our society, our lifestyle, it becomes quite difficult to take good care of three of the basic needs of our children: time, stability, unconditional.
«Quite so we have to take care of children», some say. That would mean «giving up time, space … that our rights are. We live a lifestyle that is incompatible with the commitment to children. A child needs stability and time, but time is not precisely what we have. Time also in the sense that education is a long term investment and it is unusual today the long-term investment. » Regarding stability, «changing partners, city, work … and the kids need to build stability criteria, to find himself.» Thus, the adolescent «which ends up doing is to seek that stability in other places that may not be the most suitable. Needless to speak of Immigration to say that these are bad times for children, «said Segura.
«Students immigrants who initially you talked to the teacher, with respect, eventually blend with the environment. They adapt to the behavior they see. Between domestic and foreign students there are more similarities than differences. The socioeconomic status of students better explains their behavior and situation that the country they come. It's the adults to what must look to understand for children, young immigrants. The lifestyle is what to watch, «he adds.
Meanwhile, Carmen Mormoneo, volunteer for Amnesty International, spoke of children (under 18 years) living armed conflict. «In the twenty-first century, the international community is more equipped than ever to tools to protect civilians in conflict situations and the recruitment of child soldiers is classified as a war crime. However, the reality is that it has multiplied the number of casualties among the civilian population that IHL is not respected and that thousands of children are required to participate actively in armed conflict. » Children participate in many ways such conflicts: «soldiers, cooks, sex objects and slaves.
«How many children are involved in armed conflict? Unicef has given the figure of 300,000, but it is very difficult to determine. Where there are children armed conflict, «said the expert,» so we must handle that figure with caution. » Children who end up being recruited are «not just those of wealthy families. The ages of the recruits may be as young as 6 or 7 years. Why recruit? Mormoneo listed the main reasons: «Lack of soldiers are obedient and cheap wages do not ask, do not have fear, do not know the IHL, are good at special missions (intelligence, for example) are used as a psychological weapon against the enemy» . They are also used as human shields and suicide bombers.
In the case of girls «there is the added bonus that are used as sex objects, sex slaves. The consequences for them are already for life. It is impossible that they can convey the horror of child posing as an armed conflict «. Thus, the expert showed children's drawings «to give you an idea: death, blood, soldiers, weapons, houses burned …». There are testimonies of children «who need a shower 5 times a day or other when they see the rain go outside to drop the water over them because they have a sense of dirt, of guilt, fortissimo.
But against all this, what can you do? Provide alternatives to the armed group, do not expect the peace accords. The disarmament.
Every time there is a greater consensus on actions to avoid this situation, especially since 1989. One of the actions is that conflicts can not be under 18. We have also developed various UN resolutions and is pursuing the recruitment of children for armed conflict. In this sense, it can be seen as more and more recruiters have just the courts.
Prof. Dr. Santiago Dexeus, Director of the Research Chair in Obstetrics and Gynecology at the Autonomous University of Barcelona, was the expert in charge of closing the first day of V Women and Society Forum. The obstetrician began his lecture with a question open to the public: «Do you know how many women are in Spain at risk for ablation? 10,000 women from various countries. Can not escape to explain to you a fact that was transcendent in my evolution as a physician and citizen: My total defense of women's sexual freedom. »
Dexeus, who was the first to introduce the diaphragm in Spain, said his experience during the Franco regime, with memories and anecdotes, both personal and professional, and interspersing the recent history of Spain with their experiences. «One Spain in which he admitted the uxoricide legislation, under which the husband discovered his wife in adultery and killed at the scene of the two adulterers or any of them or caused them serious injury, was punished as only with the pain of exile … Of course the penalty was very different if the adulterer was acting man and his lawful wife. » Already in 1974 he made public that in Spain there are 800,000 women who use birth control pills.
News
«In 2008, surpassing the figure of 115,812 abortions of which 40% occurred in women younger than 25 years and 14% failing to reach 19, figures similar to those made in 1974. Only 2.5% are made in public health. The 49% of immigrants, again the double standard, «says Dexeus.
«It seems clear that these figures, whose annual growth is estimated at 1.2%, but the defects are remedied current can be summarized as faulty information, poor access to family planning centers, common sex, inefficiency or lack absolute family support (especially in adolescents). To the above we should add the politicization of women's rights in contraceptive, with statements such as those of high religious areas of cities like Madrid and Seville, which accused the government of promoting democracy by dissolving the law on abortion, marriage homosexuals and divorce. Sign but remarkably different political complexion, forgetting the rights of women, is the recent controversy over the morning-after pill, instead of analyzing the causes that might condition the practice or the consequences of their indiscriminate use, stoke fire in the downgrading policies, nothing constructive. »
Although wage discrimination «clearly sexist nuances, without the labor contribution of women, the welfare state that Europe now enjoys would disappear within 40 years. So if we are to maintain health, education and pensions for all is essential to women's full incorporation into the world of work, «said the expert.
The feminization of the universities is a fact «but the undeniable scientific future of women is not the same as men. There are many young researchers who leave scientific careers. This highlights the fact that women must often decide between his professional horizon or domestic responsibilities and / or reproductive desire.
For the obstetrician, the current crisis can jeopardize the equality measures aimed at eliminating discrimination and promoting the reconciliation. The European Commission estimates an average of 17.4% minus the wage rate for a woman to perform similar work, the running man. Experts believe that would be a mistake, stop the action for equality. There are numerous studies showing that companies with women, have improved productivity and better results. Women are much more participatory. This is due not only to the brain and cultural differences, but to a hormone, oxytocin. The level that is associated
significantly with increasing confidence, cooperation, empathy and prosocial behavior.
Women and disability
8.5% of the Spanish suffered disability in 2008, of which 65% were women, according to INE data provided by Dra. Lydia Luque, a gynecologist at the Bernabeu Institute and coordinator of the session. Moreover, the hit rate in Valencia because of a disability is 85 to 100 per thousand.
With these data, the expert would begin the second day of V Women and Society Forum. Continuing with the figures on disability in the European Union has more than 37 million people to adapt functionally, 5 million in Spain, according to the Doctor of Psychology and professor at the University of Alicante Carmen Mañas. «We need to understand all of that tomorrow we can be part of this group, whose figures do not seem to affect us.»
Women with disabilities or functional diversity «are becoming more aware of multiple discrimination and its consequences (in the private and public) that society imposes on all persons with disabilities but more especially to women. This awareness is reflected in the claim of their voices against feminist theories and social organizations, and soon we have achieved a true transformation of the concept that defines them. »
Meanwhile, Mari Carmen Vitoria Ripollés, during his talk Women with disabilities, focused more on women with intellectual disabilities. Following this line, the Association of the mentally handicapped in the province of Alicante, says APSA's governing body is helping more than 1,000 people through various projects that are underway.
One of the actions of AWD is a radio program in which the presenters are disabled and is called a step further, as explained Ana Hernandez, of AWD. The direct and personal experience came from the hand of Alice Fontanillo, mother of a child with Down syndrome, and Anna Canales, who has narrated in first person experience as users of AWD and all the help and support she has received from which it is composed.
The president of the National Association of People Affected by Marfan Syndrome (SIMA), Nicolas Beltran, said that «being a woman and also be affected by disabilities are, in principle, two factors that place them at a disadvantage. I said in the beginning because if we add other factors, such as the groups, the poverty of their own age and so on. this double discrimination is greatly increased.
Fidela Mirón and Maria Antonia Alcaraz, Cocemfe Alicante, have commented «Women with disabilities are first and above all, women. But that if women with a «double disadvantage». We must fight not only against the barriers and challenges «traditional» as any woman who is at home, or in the workplace, but we suffer additional constraints, barriers and lack of opportunities arising from our disability. As often the disabled woman is isolated, discriminated against, discouraged and sometimes banned to participate actively in public life and family.
Specifically, Toñi Alcaraz, as disabled has described his experiences and obstacles found in society. «Family support, autonomy, really want to integrate and loving it are the elements out of the marginality imposed on us by our environment.»
Women and dialogue
The V Women and Society Forum was closed on Saturday afternoon with two conferences by Fidel Romero, director of ATSI-Alicante (Solidarity with Immigrant Workers Association) and the renowned journalist Carmen Sarmiento.
Fidel Romero said that in the province of Alicante there are 40,000 North Africans of which 35% are women. When working with women from other places, one of the things we've seen are the problems of our own society, but we hide, we do not want to see. » In this situation there are two ways, according to the director of ATSI: 'One of feminism, we can protest and create a new discourse against which we disagree, and one way is that of femininity, removing the veil «. In this sense, Fidel Romero designed a presentation that sought to throw the message that we must solve the problems of women in our society rather than criticize what happens in other societies, such as Islam.
Romero brought with Djebi Mokhtari and urged the public, overwhelmingly young, female and college, to raise with any questions they might Mokhtari, encouraging a lively debate in which they spoke and felt about feminism, sexism in the Islam, its laws and customs. It became clear that different visions of Islam exist, especially among those who live from within, as Mokhtari, and people of West-European culture as was the case in the auditorium of the V Forum. This conference proved to be a real meeting point of different opinions and viewpoints sometimes conflicting, always with the intention of learning from others, to listen to others.
Carmen Sarmiento V closed the Forum with his paper The woman, a revolution going on during the course of which projected fragments of stories that she makes in Sierra Leone, Guatemala and Peru. Through his talk and screenings, Sarmiento was the situation of women and their problems and obstacles in these societies, but not from a standpoint and negative defeatist but showing how these women are facing these difficult situations and come out ahead thanks to their commitment. «Patriarchy has taught us lies, but women are now an ongoing revolution.»