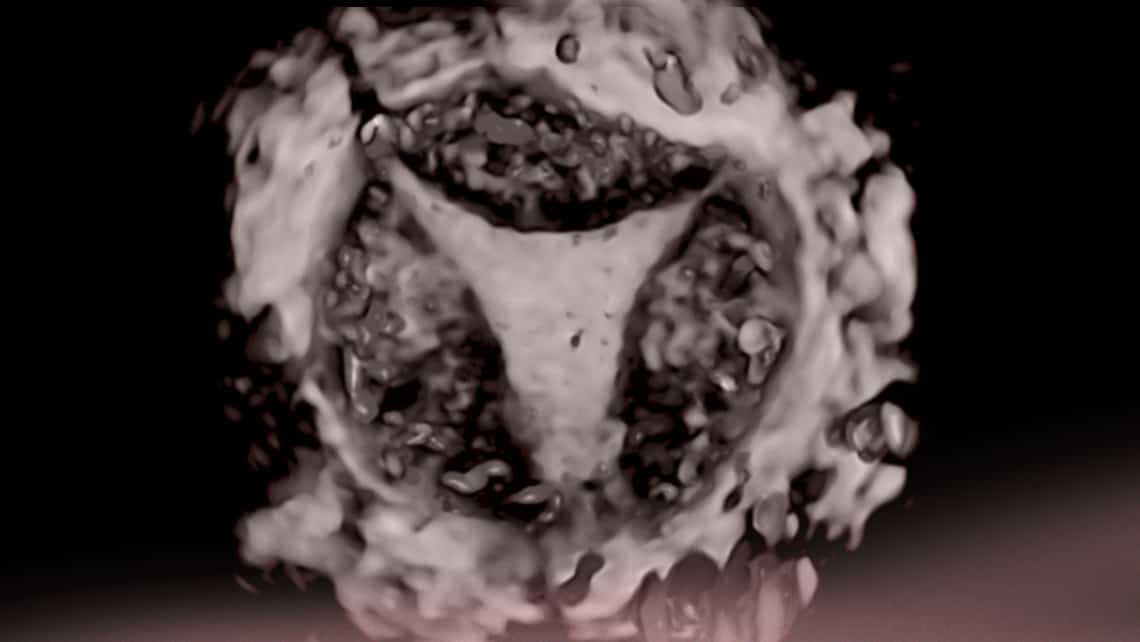 Endometrial receptivity analysis (ERA) in patients who require assisted reproduction: is there sufficient evidence?
The 'implantation window' defines the period of time during which the endometrium in the mother's uterus is in suitable condition for embryo implantation. Determining when this implantation window occurs is an intense field of study within the framework of modern assisted reproduction techniques (ART) and it aims to improve the results our patients obtain.
Endometrial receptivity test
The endometrial receptivity test or ERA (endometrial receptivity assay) is probably one of the most commonly used tools for this purpose. Endometrial receptivity diagnostic tests aim to determine the mechanisms associated with 'abnormal' receptivity (a shift in the moment when the endometrium is receptive) and they search for the signals or labels (gene expression) that the endometrium cells should display during this receptivity period. The aim is to locate each patient's implantation window, suggesting that transfer is 'personalised' and that, as such, embryo transfer if guaranteed to take place at exactly the precise moment when the endometrium is receptive. Using the receptivity test as a basis, the day when transfer is performed can potentially be adjusted based on when progesterone is first administered in a 'personalised' manner. While initial endometrial receptivity tests centred around patients with recurrent implantation failure, its creators later suggested that it should be used for all patients from the moment they begin their assisted reproduction treatment.
What scientific evidence to justify performing the test exists?
However, since the early days of the endometrial receptivity test, there have been serious limitations on its use in standard medical practice. In addition to requiring a biopsy from the endometrium, there is also an added financial cost. The most significant limitation may well be that, thus far, a sufficiently precise gene panel to detect when the endometrium is receptive has not been uncovered. There are currently at least five tests for assessing endometrial receptivity. It should be pointed out that they all measure a different number of genes and that these genes are not always the same. Last of all, the studies that facilitated development of endometrial receptivity tests were performed on small groups of patients in very specific locations and, whilst the results obtained were promising, they needed to be confirmed on a global scale.
Last of all, a recent publication has provided valuable information on the subject (Riestenberg et al. 2021). This study includes a large number of patients in their first cycle of ART. The efficiency of the ERA® (endometrial receptivity analysis) test was evaluated in these patients. The study comes to a very simple, clear and direct conclusion: the endometrial receptivity test did not increase the chances of pregnancy in the patients who had it and the study does not uphold routine use in patients who need to have assisted reproduction treatment. Another interesting piece of data in the study was that it included a significant number of patients who had an 'abnormal' receptivity test. Nonetheless, when these patients underwent routine transfer (with no changes to the progesterone administration schedule), they had successful pregnancies. This throws serious doubts on the efficiency of the receptivity test as a reliable implantation window indicator or as a guide for defining when to perform transfer.
While the results obtained in the study mean we are able to confidently state that the test ought not to be used indiscriminately on all patients, its role in patients who have had embryo implantation failure over several courses of in vitro fertilisation treatment or who have associated pathologies, such as endometriosis or adenomyosis, should be assessed. However, while development of endometrial receptivity tests that do allow us to select the most suitable time for embryo transfer is a very attractive concept in the search for ways of increasing our patients' options for pregnancy, assessment of the receptivity test and other similar tests should ideally be performed within the framework of clinical trials that demonstrate their actual efficacy.
Bibliography
Riestenberg C, Kroener L, Quinn M, Ching K, Ambartsumyan G. Routine endometrial receptivity array in first embryo transfer cycles does not improve live birth rate. Fertil Steril. 2021 Apr;115(4):1001-1006. doi: 10.1016/j.fertnstert.2020.09.140. Epub 2021 Jan 15. PMID: 33461752.
Dr Juan Carlos Castillo, gynaecologist at Instituto Bernabeu.