The Scientific Director of Instituto Bernabeu Biotech addresses the importance of genetics at the 1st Understanding Disability Scientific Event held at UMH
The Scientific Director of Instituto Bernabeu Biotech, Dr Belén Lledó, gave a conference entitled 'The importance of genetics in early diagnosis' within the framework of the 1st Scientific Event 'Understanding Disability: the importance of early diagnosis in intellectual disability and neurodevelopmental disorders' held at Miguel Hernández University (UMH) in Elche. The gathering was organised by the Tempe/ASPA Disability and Employability Chair at UMH. Dr José Antonio Ortiz, Head of the Molecular Biology Department at Instituto Bernabeu, was also present and moderated the lecture.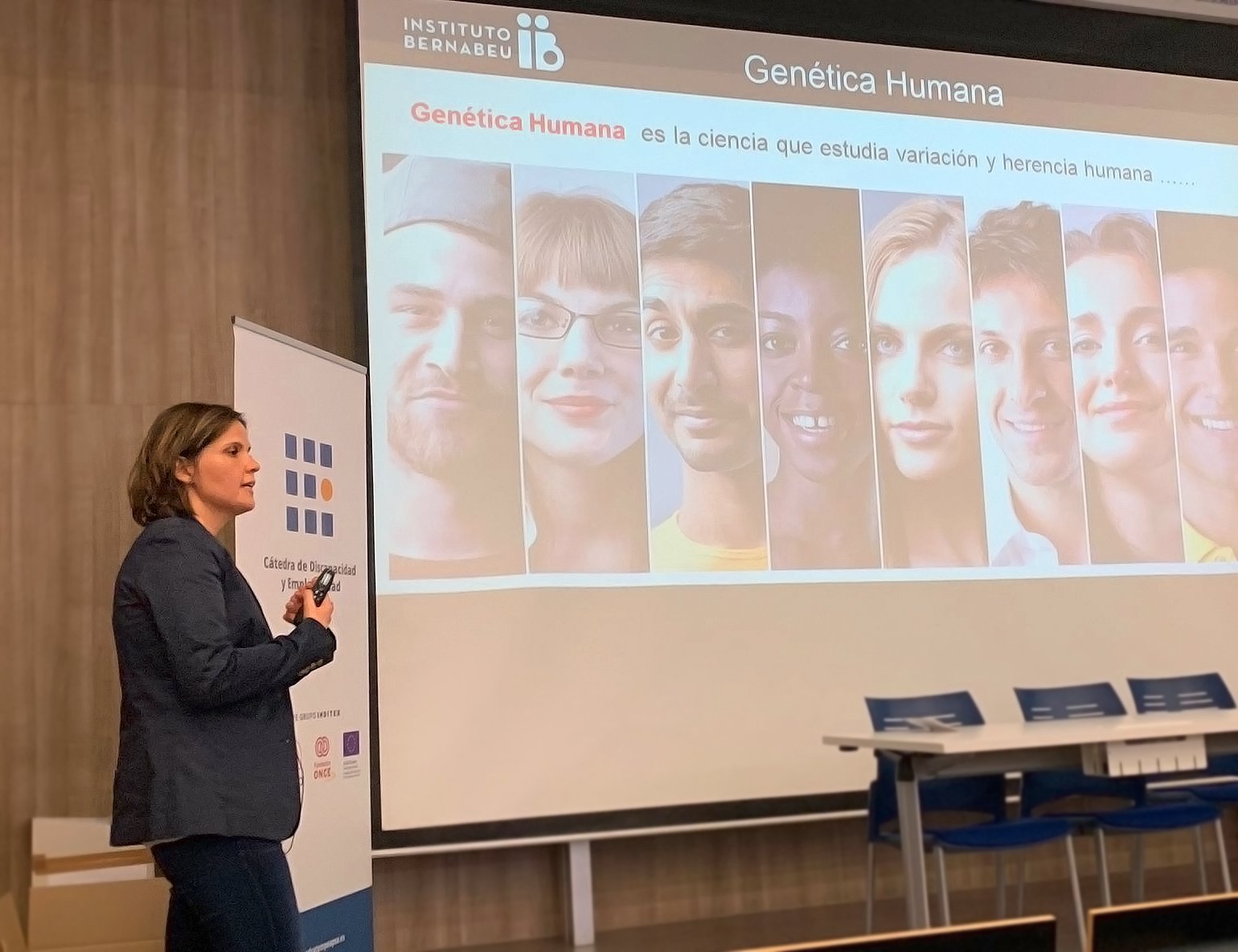 Dr Lledó addressed the importance of dealing early on with genetic causes in order to obtain early diagnoses of illnesses. The molecular biologist from Instituto Bernabeu highlighted the advantages of early diagnosis using paediatric genetic testing, indicating that "the earlier the diagnosis, the easier it is to improve the prognosis. Particularly in the case of illnesses affecting neurodevelopment, the later the diagnosis, the worse the prognosis."  The specialist explained that treating an illness when an early diagnosis has been made opens up the option of treating the patient sooner and personalising treatment. Furthermore, "if the genetic causes are identified, genetic guidance can be provided. Access to this information makes it is possible to know what could happen and the potential risk of it happening again."
The scientist indicates that experts, doctors, paediatricians, physiotherapists and parents need to have access to information in order to provide early treatment. "It is important to understand what the illness is and the complications it can entail in order to understand what the right course of treatment might be" because diagnosing an illness in a one-year-old child is not that same as diagnosing it in a ten-year-old child.
Neonatologists; experts in developmental psychology and education; physiotherapists specialising in early care; and paediatricians, amongst others, participated in the scientific event.